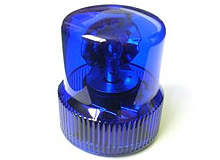 Contrast media are an essential part of diagnostic imaging. Without an isotope you would see nothing through PET; it would look like an underexposed picture – completely black without nuances.
In CT, we would have problems distinguishing between the various soft tissues and identifying lesions that could be malignant or inflammatory. The same applies to MRI and ultrasonography.
The use of contrast media varies from modality to modality and from department to department; in ours, 70-80% of patients undergoing CT receive an intravenous injection of an iodinated contrast medium, whereas 40% of MRI patients receive gadolinium-based contrast media.
In principle, one should inject a compound that, after fulfilling its diagnostic purposes, is either excreted rapidly from the body in exactly the same condition or undergoes natural metabolisation. Its presence in the body should have no effect, nor cause any adverse reaction or discomfort. Such contrast agents do not exist yet, but we are close. The prevalence of acute adverse reactions that need treatment is low.
There are two ways to reach a situation where the administration of contrast media cause no adverse reactions or discomfort: identifying the patients at an increased risk of acute adverse reactions; and being prepared to treat any severe adverse reaction immediately, because they may still occur in patients with no increased risk.
Adverse reactions can be classified as renal or non-renal, and acute (occuring within 60 minutes), late (occuring in 60 minutes to seven days) and very late (occuring more than seven days later).
Acute renal reactions
Renal adverse reactions are always acute and mainly involve a reduction in the glomerular filtration rate – this is usually temporary, but can be permanent in some cases. This reaction has not been observed after the administration of ultrasound contrast media and is much less frequent after gadolinium-based contrast media used for MRI and after iodine-based contrast media used in radiography and CT.
"Renal adverse reactions are always acute and mainly involve a reduction in the glomerular filtration rate."
At-risk patients are those who already have decreased renal function. The occurrence of contrast-induced nephropathy correlates with an increased morbidity and mortality within two years, after intravenous and intra-arterial injections of contrast material. The best prevention is to detect these patients prior to administration of contrast media and then decide whether they should be given it or another examination with a lower risk. If an iodine-enhanced examination is needed the patient should undergo prophylactic hydration before and after the administration of the contrast agent.
There are no differences in nephrotoxic potential between commercially available iodine-based contrast media; adverse reactions can occur after any agent. It has been claimed that some non-ionic monomers are more nephrotoxic than others, likewise with non-ionic monomers, any differences have not been adequately substantiated in peer-reviewed literature.
Acute non-renal reactions
These reactions occur most frequently after the administration of iodine-based contrast agents, but also occur after gadolinium-based and bubble-based (ultrasound) contrast agents. The prevalence for non-renal adverse reactions that require treatment is less than 0.5%, while the prevalence of non-treatment requiring adverse reactions (mild) varies between 5% and 10%.
Three factors have consistently been identified as risk factors for the occurrence of acute reactions: a history of previous moderate or severe acute reactions to an iodinated agent, asthma and allergies that require medical treatment. It is therefore important to identify these patients prior to administration. It can then be decided whether the patient should be:
premedicated with prednisone or histamine – the world is divided on this issue
examined without contrast
examined with another agent
examined with a resuscitation team around the corner
examined with another kind of imaging.
"Resuscitation equipment and drugs should be readily available in every examination room."
Acute adverse reactions may still occur in patients who have been pre-treated or have no risk factors. Recent surveys from North America and Australasia have shown that radiologists are not adequately prepared to treat these reactions, with the majority of those surveyed not knowing the right dose and concentration of adrenalin to administer or the phone number of the resuscitation team – this documents that there is room for improvement.
Resuscitation equipment and drugs should be readily available in every examination room. This should include oxygen, adrenaline 1:1,000, antihistamine suitable for injection, atropine, ß2-agonist metered-dose inhalers, intravenous fluids (normal saline or Ringers solution), anti-convulsive drugs (diazepam), one-way mouth breather apparatus and a sphygmomanometer. Simple instructions about how to treat the various reactions should be available; rapid treatment may also limit the severity of the reaction. Finally a report card for informing the department head about the episode should be available.
As radiologists are not specialists in treating adverse reactions, the guidelines for treatment should be simple and effective. The European Society of Urogenital Radiology (ESUR) contrast media safety committee recommends an intramuscular injection of 0.5ml (1:1,000) adrenalin when severe acute adverse reactions occur. The only exception is in hypotension and bradycardia, where atropine (0.6-1.0mg) should be given intramuscularly. According to the British Resuscitation Team, it is too risky for inexperienced physicians to administrate adrenaline intravascularly.
Detailed guidelines for the treatment of acute adverse reactions can be found in several languages on the ESUR website, www.esur.org. Courses in treatment of adverse reactions to contrast agents should also be given regularly to the staff that handle contrast media in examination rooms.
Late and very late reactions
The effects of delayed and late reactions vary between the contrast agents. Late reactions are those that occur within the first week after the contrast media administration, and are seen more frequently after the use of non-ionic dimers than non-ionic monomers.
Several late symptoms – such as nausea, vomiting, headache, musculoskeletal pain and fever – have been described, but many are not related to contrast media. Skin reactions of similar type to other drug eruptions are true late adverse reactions, and are usually mild-to-moderate and self-limiting. Risk factors include prior contrast media reactions and interleukin-2 treatment.
Very late reactions include hyperthyroidism (iodine-based contrast agents) and nephrogenic systemic fibrosis (gadolinium-based contrast agents). Symptoms of nephrogenic systemic fibrosis may occur within hours of the administration of gadolinium-based contrast media, but in most cases the first symptoms appear after a week, and it is therefore classified as a very late reaction.
"Risk factors include prior contrast media reactions and interleukin-2 treatment."
All iodine-based contrast media have an excess of free iodine (approximately five times the normally recommended dose per day), which causes thyrotoxicosis in patients with untreated Graves' disease or patients with multinodular goiter and thyroid autonomy, especially if they are elderly or live in an area of dietary iodine deficiency. Patients with normal thyroid function are not at risk.
It is generally contra-indicated to administer iodine-based contrast media to patients at risk of thyrotoxicosis. In emergency situations no prophylaxis is recommended for patients with risk factors, but they should be carefully followed up by an endocrinologist.
Nephrogenic systemic fibrosis is seen after administration of some gadolinium-based agents. It seems to be a man-made adverse reaction that has been erased due to a general switch to more stable agents and a change of imaging protocols. There are many experimental protocols for treating this horrifying disease, which causes widespread fibrosis and can be fatal, but their effect varies. The best method to avoid nephrogenic systemic fibrosis is to follow current guidelines.
The European Medicines Agency has contra-indicated the use of the least stable agents (gadodiamide, gadopentetate dimeglumine and gadovertisamide) in patients with reduced renal function (less than 30ml/min) and stated that they may only be used with caution in patients with moderately reduced renal function (30-60ml/min). There must be at least seven days between repeated injection in these patients. The renal function must be determined by clinical biochemistry prior to use of these agents in all patients. New mothers should not lactate for 24 hours after exposure.
For low and intermediate-risk agents (all other gadolinium-based agents), the rules are less strict. They may be used with caution in patients with a renal function less than 30ml/min, but there must be seven days between two injections. Lactation should be discussed with each patient.
Conclusion
"Regular training courses are strongly recommended."
It is fair to say that contrast media in general are safe, but any agent can cause acute non-renal adverse reactions that radiologists must be prepared to treat immediately. Regular training courses are strongly recommended.
The other important adverse reactions – contrast-induced nephropathy and nephrogenic systemic fibrosis – share the trait of occurring in patients with reduced renal function.
Contrast-induced nephropathy can occur after all iodine-based agents, whereas nephrogenic systemic fibrosis occurs primarily after the least stable agents and very rarely after the stable agents.
Both adverse reactions increase morbidity and mortality over time. The prevalence of contrast-induced nephropathy is significantly higher after an iodinated contrast agent than after the most stable gadolinium-based agents.