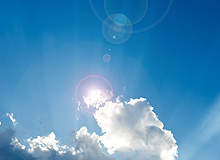 Mammography equipment uses low-dose X-rays to create high-contrast and high resolution images of the internal structures of the breasts. These images, known as mammograms, are used to diagnose tumours or micro-calcifications in breast tissue.
Mammograms are widely used for diagnosis as they allow doctors to detect breast cancer in its earliest stages. According to a study conducted by the National Cancer Institute in 2010, breast cancer mortality rates in developed countries decreased by 29% between 1986 and 2005. This has been attributed to early detection and the availability of better treatment options after an early diagnosis.
The mammography equipment market is comprised of two distinct segments: film-screen mammography (FSM) equipment and full-field digital mammography (FFDM) equipment.
A tale of two segments
FSM uses an analogue X-ray machine exclusively intended to diagnose breast cancer. It uses film as a receptor and a display, producing static and fixed images. The contrast in FSM is determined by the exposure settings, film-screen selection and the film-processing methods used by the diagnostic centre. Failure to optimise any of these features will degrade image quality. With FSM, it is hard to detect small and high-contrast objects like calcium specks in breast tissue. Moreover, the differences in the thickness and density of the breast in various regions do not permit FSM to produce a mammogram with a consistent contrast and brightness.
"Mammograms are used to diagnose tumours or micro-calcifications in breast tissue."
FFDM uses digital X-ray equipment, offering advantages over FSM by improving the contrast and signal-to-noise ratio. However, FFDM is functionally similar to FSM, requiring breast compression and using low-energy X-ray beams to generate images.
The X-ray beam is passed through breast tissue, picked up by a digital detector and converted into an electronic image which can be viewed on a computer monitor. The displayed image can then be magnified, brightened, inverted and sharpened; contrast can also be altered.
FFDM and FSM use similar radiation doses, about 1.5-2.5mGy per exposure. FFDM can be adjusted to use more radiation to produce a higher quality image – in fact, one advantage of FFDM is its ability to enhance the visualisation of low-contrast structures. FFDM can also be coupled with computer-assisted detection systems, which can help to identify suspicious regions in the image. Other potential applications of FFDM include tomosynthesis imaging, dual-energy imaging, and facilitated image transport and storage.
Growth in the global market
The global mammography equipment market is forecast to grow at a compound annual growth rate (CAGR) of 5% between 2009 and 2016, rising from $897.2m to $1.2bn.
The FFDM market is the largest segment in terms of market size, accounting for almost 88% of the total revenue generated from mammography equipment in 2009. This segment will continue to witness high growth, mainly because of the US Food and Drug Administration (FDA) decision to reclassify certain digital mammography equipment as class II devices. The global market for FFDM equipment is forecast to grow from $787m in 2009 to about $1.1bn by 2016, with a CAGR of 5%.
The mammography equipment market had a CAGR of 14% between 2002 and 2009. FFDM equipment was the largest segment in 2009, with a value exceeding $780m. This segment also contributed to the high growth in the market, exhibiting a CAGR of 21%. In terms of volume, FFDM equipment comprised 63% of the total mammography equipment market globally in 2009. The high growth of the FFDM equipment segment was primarily driven by the demand from hospitals globally switching to digital mammography systems, as well as an increase in breast cancer awareness.
US focus
The US market for mammography equipment remains the largest in the world. In 2009, it was valued at $400m and accounted for 47% of the global market. It is expected to grow at a CAGR of 5% between 2009 and 2016. The demand for mammography equipment in the US is mainly driven by high patient awareness about the importance of the early detection of breast cancer and the availability of better treatment options after early diagnosis.
"Mammograms are widely used for diagnosis as they allow doctors to detect breast cancer in its earliest stages."
The FDA's decision to reclassify certain digital mammography equipment from class III to class II is expected to drive the US market further, encouraging new product launches and competitive pricing strategies. In 2000, the FDA categorised digital mammography systems as class III (high risk) devices, because they were then considered to be novel systems for screening and diagnosing breast cancer.
The decision to change their class eases the regulatory pathway to market for digital mammography systems that produce computerised X-ray images of the breast. To gain approval for marketing, Class II devices only require the submission of a pre-market notification, also known as a 510(k).
The pre-marketing notification establishes the product as substantially equivalent to a device already in the market.
Market leaders
Hologic, GE Healthcare and Siemens Healthcare were the leading players in the global mammography equipment market in 2009, accounting for 68% of the market between them. This can be attributed to their huge range of mammography workstations, FFDM equipment and FSM equipment with integrated IT solutions.
Hologic's market share is set to increase when a pending market application for its Selenia Dimensions 3D digital mammography tomosynthesis system is approved by the FDA. Hologic has already received an approvable letter, but final approval can only be granted after the company passes a review and inspection of manufacturing facilities, methods and controls.
Key trends
FFDM has several advantages over FSM, meaning it is increasingly being adopted by healthcare institutions. FFDM equipment allows doctors to view a patient's previous mammography images for comparison, as part of determining the progression of the disease, and FFDM digitisers play an important role in converting analogue films. FFDM equipment also offers increased image manipulation – improving cancer detection – and allows doctors to transmit images electronically. Another important feature is flexibility; FFDM equipment can be coupled to advanced computer technologies such as computer-assisted detection systems.
The trend of early diagnosis is also increasing the breast cancer survival rate. According the US National Health Interview Survey, the number of women who said that they had been given a mammogram 'within the past two years' rose from 29% in 1987 to 70% in 2000.
Drivers and limitations
In addition to reclassification in the US, there are several influences driving growth in the global mammography equipment market.
Product innovations and technological advances: as well as Hologic's aforementioned Selenia Dimensions 3D, key innovations include Siemens' Syngo Mammo Report, telemammography, image processing and tomosynthesis.
"FSM uses an analogue X-ray machine exclusively intended to diagnose breast cancer."
Increasing incidence of breast cancer: breast cancer is the most common cancer among women in developing and developed countries, and the second leading cause of cancer deaths in women after lung cancer. According to the American Cancer Society, about 1.6 million women are diagnosed with breast cancer each year.
Rising awareness of breast cancer, screening and early detection: the early detection of breast cancer helps to increase the survival rate. Many developed countries have launched programmes to boost breast cancer awareness.
An increasing elderly female population: the increasing size of the aged female population is leading to an increase in the number of patients suffering from breast cancer. Advancing age is a critical factor contributing to the high incidence of breast cancer. This in turn will drive the demand for breast screening procedures and therefore the purchasing of mammography equipment by diagnostic facilities.
Emerging economies are expected to drive future growth, offering strong growth opportunities for medical imaging companies. The mammography equipment markets in Brazil, China and India are expected to grow at a higher than average rate between 2009 and 2016, at 4%, 6% and 10% respectively. Emerging markets offer new opportunities for mammography equipment companies, who are registering slower growth in mature markets such as the US, the UK and Japan.
However, the high capital investment required for FFDM equipment is likely to hold up hospital purchasing decisions. The initial price required to purchase FFDM equipment is more than five times that of FSM equipment. Maintenance costs and service contracts are also high in comparison. Due to economic reasons and low patient volumes, small diagnostic centres are not inclined to purchase digital mammography systems. In developing economies, affordability is also an issue for patients. Many women with low incomes cannot afford mammograms due to a lack of insurance.
Deals landscape, 2006-2009
Hologic Acquires Sentinelle Medical (6 July 2010): Hologic acquired Sentinelle Medica, a provider of MRI breast coils, tables and visualisation software, for a purchase consideration of $85m plus a two-year contingent earn out. Sentinelle is dedicated to developing advanced breast imaging technologies using high-field-strength MRI, which will help in the earlier detection and better treatment of breast cancer. This acquisition allowed Hologic to broaden its presence in women's health by offering additional products through existing sales channels.
GE Healthcare Acquires Image Diagnost International (11 February 2008): Image Diagnost, founded in 2005, is a developer of products optimised for diagnostic and screening mammography. It has grown rapidly in Germany and has over 150 installations of its software suites. The company has also filed for the FDA approval for its Image Diagnost Mammo Workstation.
"FFDM uses digital X-rays, offering advantages over FSM by improving the contrast and signal-to-noise ratio."
As the number of hospitals, clinics and screening services using digital mammography increases, there is a significant and growing demand for integrated software solutions to facilitate reporting, storage, sharing and transmission of mammography data. Image Diagnost has developed a suite of unique software solutions to meet this growing demand.
Philips Medical Systems Acquires VMI-Sistemas Medico (31 December 2007): Philips Medical Systems (now known as Philips Healthcare) acquired Brazilian imaging diagnostic company VMI-Sistemas Medicos for an undisclosed amount. By capitalising on VMI's extensive distribution network and range of economy products, Philips can boost its growth in the X-ray market.
This was the first healthcare company it acquired in a developing economy, supporting Philips' global strategy of focusing on healthcare, investing in emerging markets and looking for solutions specially developed to address local needs. By acquiring VMI, Philips has been able to offer a more complete medical diagnostic imaging product portfolio to customers in Brazil and across Latin America.
Hologic Acquires BioLucent (19 September 2007): Hologic acquired BioLucent and its MammoPad breast cushion business for a purchase consideration of $70m plus a two-year earn out. BioLucent designs, manufactures and markets the MammoPad, a radiolucent foam cushion that covers the cold, hard surfaces of all commercially available mammography equipment. It is designed to reduce the discomfort many women experience during mammography screenings. The acquisition of BioLucent provided Hologic with additional technical capabilities and customer relationships to develop its position in the mammography market.
This report is available to purchase via GlobalData's Report Store.