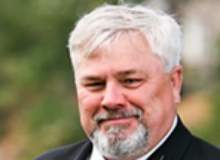 Working in the world's most harsh and hostile environments, frontline doctors and physicians risk their own lives every day to save others.
Positioned near fighting forces, they march out and step in when they are needed, often working with little more than basic first aid kits and limited medical equipment in extremely pressured settings.
One of the most experienced frontline combat medics is former Canadian Forces Medical Branch chief warrant officer Tom Ashman, who served more than 28 years in multiple operational tours, including the Haiti crisis in 1987, the Persian Gulf conflict in 1990, Somalia in 1993, Bosnia in 1996 as well as the Canadian Forces Station Alert.
Ashman is one of the few medics who has worked with the air force, the army and the navy for an equal amount of time before he retired in 2007. Today, he functions as a healthcare consultant and service provider in occupational health, serves as Frontline Medics vice president of operations, a Canadian provider of healthcare services and personnel in support of private and public health systems and is the visionary leader behind the recognition of the physician assistant (PA) profession in the region.
Here, Ashman talks about the challenge of providing trauma care under fire, how to keep calm when deciding who can be saved and who cannot, and about how military medicine and the extreme demands of war have driven advance and innovation, shaping modern healthcare.
Elisabeth Fischer: What are the biggest difficulties and challenges of working as a frontline medic?
"The hardest decision you have to make as a frontline medic is the one who lives and who dies."
Tom Ashman: It really gets back to basics of medicine. You often don't have CAT scanners, MRIs and all that modern gadgetry.
How well do you really know your competitors?
Access the most comprehensive Company Profiles on the market, powered by GlobalData. Save hours of research. Gain competitive edge.
Company Profile – free sample
Thank you!
Your download email will arrive shortly
Not ready to buy yet? Download a free sample
We are confident about the unique quality of our Company Profiles. However, we want you to make the most beneficial decision for your business, so we offer a free sample that you can download by submitting the below form
By GlobalData
As a frontline medic, you really have to rely on what you're seeing and your ability to analyse it in an objective manner.
We do have some technology available but in some rural and isolated areas you are very limited in the amount of equipment that you have in hospitals. It really is frontier medicine.
EF: Have you received special training for your work on the frontline?
TA: Yes, we do get training but it was actually an interesting evolution. Other than the Falklands we really were peace-time armies. When the Persian Gulf War came along we quickly learned that as a result of complacency in the many years where we hadn't done anything we had to relearn a lot of lessons. Things like the late primary closure and how to deal with traumatic amputations. Our initial training however didn't really prepare us for the high intensity of the operations that we started seeing from the Persian Gulf War on.
We also learned lessons from foreign conflicts such as Vietnam, Korea and WW2 and others from other Commonwealth wars. I learned a lot in the Falklands; frontline medicine is really down to the basics and we got much better in trauma as people had to be treated in the field before being taken to the hospital. We basically wanted to stabilise them and see if we can get them to an operating room as quickly as possible, whether that was on a ship, on our backs or using airpower such as helicopters. The big thing was to get them to a surgery room as soon as possible.
The other interesting trend, which was also quite disturbing, was the emersion of radical groups. Traditionally, soldiers fought soldiers. From time to time there was collateral damage but it was mainly angry young men fighting other angry young men.
But it changed with Bosnia and Somalia when groups started targeting innocent civilians and children, which was quite a new concept. We had to remap our training pretty substantially to be much more precise.
EF: Did you find it difficult to cope with the stress and pressure?
TA: Of course, I think at some point you just get saturated. As individuals and humans we all have a breaking point.
"As a frontline medic you can make a difference and it's quite an honour to be involved in that."
I believe some people don't know how to handle traumatising experiences, don't have a catalyst and might find it quite difficult to process those experiences. But other people have buckets where they can infinitely absorb these traumatic things and are able stay above the fray. In my experience, and that's what I have seen in my comrades too, we all have changed by these experiences but people change to different degrees.
The hardest decision you have to make as a frontline medic is who lives and who dies. Unlike civilian accidents, where you have ambulances intervening to get injured people as quickly as possible to the next hospital, we only have limited resources.
When soldiers get catastrophically injured sometimes we only can concentrate on the ones who we know will survive.
EF: How can you be objective when deciding who lives and who dies?
TA: You can and you have to be objective. But every time you make a decision like that it takes a little bit of your soul. At the same time, somebody has to do the hard job and be there. What I always tried to do, and I believe also most of my colleagues did regardless of what army they serve in, was make sure the ones who aren't able to survive can at least die with some dignity. You can get the mud out of their face, hold them and reassure there is somebody there with them. That's the part of the job you hate but that's life.
EF: What is the medic's status within the armed forces? How are they seen by other soldiers?
TA: It is a very close bond. Not initially but once the troops know that you can do what they need you to do, your role develops very quickly to partly being a father, partly a doctor and partly a psychologist. It is a wonderfully rewarding opportunity but also very humbling because you see people who are vulnerable and very frightened. As a frontline medic you can make a difference and it's quite an honour to be involved in that.
EF: How have military medicine and the extreme demands of war driven medical advance and innovation?
"It goes without saying that most of the modern day medical innovations have come out of conflict."
TA: I think it goes without saying that most of the modern day medical innovations have come out of conflict, unfortunately. A lot of trauma innovations came out the Vietnam conflict in Southeast Asia. There, helicopters and other military transport vehicles radically altered the way we got to people, boosting survival rates. That obviously had a direct impact on how we dealt with civilian car accidents and trauma but also how we organise disaster response. Also other medical device developments have been boosted by experiences made on the frontline.
But there are always two sides of the story and I guess the downside of that is that so many young men and women have been catastrophically injured and there is a fair amount of disability among injured soldiers. They may survive but I would question sometimes the quality of life these individuals experience. Unfortunately, the end-result of war is sometimes horrendous and sometimes it's better if people don't survive. Obviously, that's easy for me to say as a medic but the loved ones would argue that life is too precious and I don't dispute that. I do believe in advancements in medicine I just don't know if it's all good.
EF: What can be done to further improve front line healthcare in the future?
TA: For one, let's stop conflict. That would be my first order of business. But that being said, I think the closer people on the frontline are to healthcare the better we can make sure that they survive, meaning if you have a surgeon and a surgical team right there with the soldiers then you can do some wonderful interventions in the first 'golden hour' as we call it.
Finding a way to get wounded soldiers from the point of injury to the operating table within 15 minutes would greatly improve survival rates. That could then also be applied to civilian car accidents and natural humanitarian disasters. I guess the good that comes out of conflict is that we learn new and inventive ways to try to make people survive.