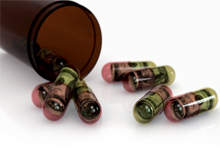 Healthcare provision is expensive, whether it is provided by the state, the private sector or a mix of both. Cost management is a crucial activity for any healthcare provider, especially now that technological advances are delivering an ever growing range of new drugs and devices for the treatment of patients.
Procurement is one area where, with careful management, significant savings can be made. The challenge for healthcare providers, however, is to manage procurement to not only reduce spending, but also deliver strategic benefits, while avoiding adverse effects, such as the stifling of innovation or competition.
UK SYSTEM
In the UK, procurement in the largely public sector National Health System (NHS) is a hugely complex challenge. The NHS spends over £17bn a year on goods and services.
Christine Harland is director of The Centre for Research in Strategic Purchasing and Supply, at the University of Bath School of Management, one of the leading research centres of its kind. She has been working with the NHS since 1995, advising on procurement strategy.
"Procurement is one area where, with careful management, significant savings can be made."
"Originally the NHS organisations all bought separately. They bought a lot of the same things, using different product codes and 70 storage warehouses across the country," says Harland. "So the first challenge was to get consistency, close many of the warehouses, rationalise and get some sense of the national picture."
Initially, the NHS set up NHS Supplies, subsequently replaced in 2001 by the NHS Purchasing and Supply Agency (NHS PASA). The ad-hoc approach to procurement was replaced by a more commercial and strategic approach, with the implementation of a tiered system.
"Generally the NHS purchases at three levels, local trust contracts, consortium contracts and national framework contracts," says Janet Bullard of NHS PASA. "At the national level, framework contracts are negotiated by NHS PASA or NHS Supply Chain. Also the NHS can use pan-government contracts, negotiated by the Office of Government Commerce and other government departments."
At a regional level, groups of trusts work together in collaborative procurement hubs. Three pathfinder hubs were set up in 2005, and they delivered the targeted £30m annualised savings in just nine months. There are also local trust contracts, usually for local services where no national or consortium contract exists
IMPROVED SYSTEM
The development of the tiered system has brought much needed order to NHS procurement. A good example of this is the purchase of artificial hips.
"At one point there were 32 different types of artificial hip being bought and used as hip replacements," says Harland. "By having a national approach to procurement, the number of artificial hip types being procured was reduced to about five.
"Hip replacements vary significantly in cost, depending on the hospital and method being used. Reducing the number of artificial hip types being procured has enabled the NHS to introduce a tariff for this particular operation. Hospitals can choose to spend more than the tariff, but they know that they won't be reimbursed."
This solution wasn't imposed in a top-down way, though. Considerable diplomacy was employed to get surgeons across the NHS to agree to choose from five options.
Pragmatism was a feature of the new procurement system. Certain things were left to local decision-making, even though they could have been brought into a regional framework. Surgeons have distinct preferences for certain makes of surgical glove – hospitals might end up buying as many as 18 different brands. However, it was decided that, taking into account the needs of the stakeholders, glove procurement would be left to local purchasing.
Perhaps the most important feature of the procurement system, however, was that, although NHS PASA had the authority, in theory, to mandate purchasing decisions to the trusts, it chose not to. This was partly to do with the complex nature of the NHS.
"The NHS is a confederation of different types of organisation, hospital trusts, primary care trusts, agencies and arms-length bodies – some 500 different organisations," says Harland. "And as the government moves towards plurality and greater engagement with the private sector, many more independent treatment centres are becoming involved in providing healthcare. As many of those organisations are not in the public sector, you can't oblige them to act as you would like them to. It is not like in the private sector where, if you are the procurement director at IBM, for example, you can exercise executive authority."
EVIDENCE-BASED APPROACH
Another NHS procurement initiative is evidence-based purchasing. Manufacturers and retailers are continually pushing their products to the NHS, so NHS PASA has set up the Centre for Evidence Based Purchasing to make objective evaluations of products and produce buyer's guides. The centre also makes use of external product evaluation databases.
"The centre provides a pool of knowledge, not just on what is cheapest, but also on technical issues. It facilitates the evaluation of different treatments to establish what the NHS should be buying," says Harland.
US PICTURE
In the US, a dominant healthcare procurement model emerged some time ago, with the development of group purchasing organisations (GPOs).
"There are signs that US-style healthcare procurement may be coming to the UK. "
"The GPO concept and practice has been around since the late 1940s, when hospitals decided that they could get better deals by purchasing commodities together," says Jerry Welsh, president and CEO of HPS, a regional GPO affiliated to one of the largest GPOs in the US, MedAssets. "This simple concept now accounts for 65–75% of hospital purchasing today.
"GPOs utilise the combined purchasing power of multiple facilities to leverage better pricing from manufacturers. Because most goods are delivered via a network of distributors, GPO negotiation has also leveraged improved mark-ups on the contracted manufactured items via these distributors."
GPO purchasing is also used in the acquisition of major capital equipment, says Welsh. The GPO community negotiates base contracts with the manufacturers of medical equipment, it also has "group buys" for large pieces of equipment, where hospitals indicate collectively whether they are looking to purchase a specific piece of equipment in a specific time frame.
The GPO model is not without its critics. Some argue that the dominance of GPOs in the healthcare procurement system favours large suppliers at the expense of smaller niche providers, and hence suppresses innovation and competition. Critics also argue that GPOs have failed to demonstrate bottom line value to hospitals. In some cases, self-contracting hospitals have managed to achieve better savings. Perhaps the greatest perceived problem, however, is that many GPOs are funded by fees from manufacturers, which raises the issue of conflicts of interest.
IMPLANT ISSUES
The GPOs themselves have pointed out some problematic issues in US healthcare procurement, notably those relating to the purchase of implantable medical devices.
"The greatest challenge to the US healthcare supply chain can be found in one major product category: the implantable market, consisting of cardiac, neurology and orthopaedic products," says Welsh. "These products alone may represent 40% of a hospital's non-pharmaceutical spend. Manufacturers have used very sophisticated marketing approaches, typically directed at physicians, to circumvent the normal purchasing process."
Currently there is a debate taking place in the US about the spiralling cost of medical implants. The relationship between surgeons and manufacturers is far from transparent. Many surgeons are not direct employees of the hospitals where they work, so hospitals find it difficult to monitor financial connections between surgeons and device manufacturers, who might pay a surgeon fees for various services.
There are signs that US-style healthcare procurement may be coming to the UK. In 2006, the UK government awarded a substantial procurement contract to German logistics company DHL, under the auspices of a new body: NHS Supply Chain. Over a ten-year contract NHS Supply Chain will take over the business of NHS Logistics and some aspects of the NHS PASA's brief. DHL will partner with Novation, a major GPO in the US, which will provide consultancy services to NHS Supply Chain.
STRATEGIC AIMS
It remains to be seen where this leaves collaborative purchasing hubs or the notion of strategic purchasing. If an organisation is awarded a contract on the basis of making substantial savings, is there any room for meeting other core business aims through purchasing? Equally, if procurement is outsourced, how interested is the outsourcing provider going to be in delivering strategic aims, given that these are probably not specified in the contract?
"GPOs utilise the combined purchasing power of multiple facilities to leverage better pricing from manufacturers."
This last point is important. NHS PASA reached a point where it was able to leverage some of its billions of pounds of spending to deliver other benefits, effectively using procurement to achieve core strategic aims. In an area such as Cornwall, for example, where there are a number of indicators of poor health in the region, local sourcing could benefit the regional economy and raise health standards. Whether such strategic procurement can be delivered through an entity such as a GPO, where the primary concern appears to be cost and there is a focus on fewer, larger suppliers, is questionable, however.
The situation in the US and UK demonstrates that healthcare procurement is a highly complex, and often contentious, practice. Neither the UK nor the US could claim to have delivered the perfect procurement system, although there are elements of both systems that are effective.
What is clear is that healthcare procurement is a critical activity for healthcare providers and that spending pressures are only likely to increase in the future. If healthcare standards are to be maintained and improved, providers may well need to focus on procurement, not just as an instrument for cost cutting but as a strategic tool for delivering overall business objectives.