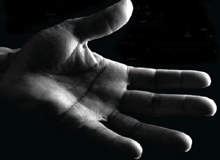 In recent months, the UK's NHS has initiated a number of practices aimed at reducing the risk of healthcare-acquired infections (HCAIs). These have included placing greater importance on washing hands, and the introduction of a ban on the wearing of jewellery and long shirt sleeves.
The NHS provides a landscape for heated political discussion, with the issue of reducing HCAIs firmly at the heart of the debate. Recent policy proposals from the UK leader of the Conservative Party, David Cameron, if accepted, would result in hospitals being fined for each patient that contracts an infection while receiving treatment. What's more, there have been a couple of legal cases brought by patients who contracted MRSA in hospital, which place a question mark over the legal position of primary care trusts.
There is a possibility that hospitals may be forced to pay compensation to patients who contract an HCAI due to hospital negligence. With budgets stretched to breaking point, these higher costs put additional strain on the already scarce resources of the NHS trust. It certainly adds an extra level of urgency for the UK to reduce HCAI infection rates.
The UK rates of infection are currently high – some of the highest in Europe. According to the National Audit Office there are at least 100,000 hospital infections a year in the UK and over 6,000 of these are blood infections that are introduced by intravenous feeding lines, catheters or similar devices. These statistics put the UK on a par with Cyprus, Malta and Portugal – lagging far behind comparable countries in Europe such as France, Germany and Spain1.
Step by step: prevention first
It is unanimously agreed that prevention is the best strategy to eliminate infection. Through successful infection prevention, NHS trusts can achieve numerous benefits. The patient journey is dramatically quickened, resulting in less time spent in hospital and less likelihood of contracting an infection in situ. This has a positive fiscal and human resource effect. Fewer bed days, particularly in high-dependency units, and reduced requirement for expensive treatment and after care all combine to reduce the economic impact. However, the golden question is: how?
The answer is, as healthcare professionals know, far more complex than most media headlines allow. The UK government recently ordered a series of nationwide, hospital 'deep cleans' – an initiative which has been much discussed in the media. Every infection prevention specialist will advise that a hospital should undergo a deep clean twice a year as a matter of course. However, the series of deep clean campaigns currently underway is not enough to prevent the spread of infection as a stand-alone measure. More complex and ongoing changes must also be put in place.
First steps: hand hygiene
Hand hygiene is obviously important, and this has been the first target for most PCTs. Not only is there an advanced programme in place to educate staff on the correct way of hand-washing, but practical measures have also been adopted. For example, the introduction of new sanitising hand products that can be dispensed easily at a variety of locations has significantly enhanced compliance from a basic hygiene perspective.
The Department of Health requires that healthcare workers wash or sanitise their hands with an alcohol-based rub both before and after contact with each patient. Additionally, the use of gloves during patient care can help to reduce transmission of infectious agents to patients. Hospital personnel must remember that gloves should always be changed when moving from a contaminated site to a clean site on the same patient, and should never serve as a substitute for proper hand hygiene.
Step two: clinical practice
Improved hygiene alone will not win the battle to bring down the level of HCAIs. The next step is to look at changing clinical practices. Most of the media focus on HCAIs highlights the stress that waiting time targets place the NHS under – with resulting high bed turnover in wards. Equally, the cramped condition of wards has come under the spotlight. The argument is made that those countries with fewer beds in their wards, which have space to isolate patients and time to clean more fully between bed stays, have lower infection rates. This is all very well, but the NHS must work within its current constraints. Targets cannot be set aside and space constraints remain. However, clinical practices can be adopted which may help to significantly bring down infection rates.
"The Department of Health requires that healthcare workers wash or sanitise their hands with an alcohol-based rub both before and after contact with each patient."
A recent news story in the UK focused on Dr Chris Gordon, a consultant in a hospital in Hampshire who has drastically reduced his rates of HCAIs by implementing a series of strict controls over IVs. He focused on cannulae, limiting their use for a period of time to highlight the risks involved in implanting the devices.
For four weeks, cannulae use had to be prescribed by a doctor, inserted by a trained medical assistant and a sticker system was adopted to help the medical assistants regularly inspect the cannulae, once in place.
"We believe that this innovative and original cannulation practice in our organisationhas reduced cannulation in the Trust," Gordon explains. "It also, by its presence, reminds all staff on a daily basis of the crucial importance of good infection control practice and has led to a major change in culture around HCAI.
"It has been one part of the work that has led to a record of nil cases of MRSA bacteraemia, a common CRBSI, so far since November 2007. Even the reduction of two MRSA line infections per Trust across the country would result in over 300 fewer cases per year for little or no cost."
Step three: choosing and using devices
Another frontline in the battle against HCAIs is in cutting down the risk of catheter-related bloodstream infections (CRBSIs). This is particularly important since catheters are commonly used in patients in high-dependency units – precisely the patients who are often at high risk of contracting an infection.
With such a high-risk patient group, in-dwelling catheters account for one third of all infections in England, according to the Department of Health. Additionally, they are associated with higher costs than the other most common infections and the frequency with which these infections occur is on the increase.
The agreed guidelines on how to attack the rise in CRBSIs provided by the Department of Health are:
restrict the duration of catheterisation, or select catheters with greater measures of safety regarding indwelling time
comply with proper hand hygiene and other infection control measures
employ best practice barrier techniques when inserting catheters
use catheters impregnated with antibacterial or antimicrobial agents.
When inserting intravenous devices such as catheters, healthcare workers are advised to implement full barrier sterile precautions. These precautions include wearing a cap, mask, sterile gown, sterile gloves and a large area drape that extends well beyond the working field. However, as Gordon's measures show, rigorous insertion procedures alone are not the key. They must be adopted in tandem with a more thoughtful approach to device insertion. Choosing when to use a catheter – and which catheter to use – can help to significantly improve HCAI rates, as the research below shows.
Catheter device innovation: from antiseptic to antibiotic
The most effective generation of antimicrobial catheters is impregnated with the antibiotics minocycline and rifampin both internally and externally. This antibiotic combination provides broad-spectrum activity against most potential causes of CRBSIs, including gram positive and gram negative bacteria. More than 25 studies over the past ten years have proven that using antimicrobial-impregnated catheters, rather than unimpregnated catheters, can drastically reduce the risk of CRBSI occurrence when used correctly. A report in the New England Journal of Medicine stated that catheters impregnated with minocycline and rifampin were 12 times less likely to have a catheter-related bloodstream infection when compared with catheters coated with chlorhexidine gluconate and silver sulfadiazine2.
This catheter offers the patient a better defence against bacteria such as MRSA and associated HCAIs. Since strict compliance by healthcare providers with infection control measures is likely to wane over time, the use of clinically protective catheters would ensure that protection against infection is both doable and durable.
"The most effective generation of antimicrobial catheters is impregnated with the antibiotics minocycline and rifampin both internally and externally."
Antibiotic resistance
The evolutionary nature of infectious diseases has led to the current situation in which pharmaceutical companies must constantly search for new treatments to old infections due to the rise of antibiotic-resistant strains of bacteria.
In line with this, there are staphylococcal strains such as MRSA that have developed resistance to the antibiotics used to treat them. When questioning whether any of that resistance can be attributed to exposure to drug-coated catheters, the current evidence proves that this advanced catheter technology reduces infection without promoting resistance.
For example, in a recent clinical study involving the Cook Spectrum catheters impregnated with minocycline and rifampin, the use of these catheters "has been shown to decrease the use of systemic antibiotics such as Vancomycin, thus decreasing both cost and potential development of resistance"3. In addition to this, other clinical studies have proven that this same combination is extremely effective and that "no organisms resistant to these two agents were discovered"4.
The fact that resistance is very unlikely to develop can be attributed to a number of factors. Firstly, the combination of these two antibiotic agents, which both have different mechanisms of action, greatly reduces the possibility of organisms developing microbiological resistance. Secondly, the high ratio of antibiotic levels on the catheter surface to bacterial concentration in the skin at the catheter exit site discourages the evolution of antibiotic resistance among local organisms. Thirdly, since the coating antibiotic agents do not achieve detectable levels in the bloodstream, evolution of antibiotic resistance among organisms present at distal bodily sites is very unlikely.
Those responsible for infection control in hospitals need to be sure that they are providing the best tools and support to enable healthcare workers to ensure their patients avoid contracting HCAIs. Clear hygiene education and regulation is just part of the story. The other part lies in changing clinical practices to become more aware of individual circumstances and their risks – such as cannulae placement or catheter choice. Making the right choice in reducing those risks will, in the long term, dramatically improve patient well-being and reduce hospital expenditures.
References
1. Figures taken from the European Antimicrobial Resistance Surveillance System http://www.rivm.nl/earss/
2. Darouiche R, Raad I et al. 'A Comparison of Two Antimicrobial-Impregnated Central Venous Catheters.' New England Journal of Medicine. 1999, 340; pp1–8.
3. Gilliam C, Yamauchi T, Robertson R, Meredith S, Schenaxayder S, Arkansas Children's Hospital. Little Rock, AR.'Decrease In Bloodstream Infection Rates Using an Antibiotic Impregnated Catheter in Critical Care Units of a Pediatric Hospital.' Abstract of paper presented at the Infectious Diseases society of America Conference, September 2000, New Orleans, LA.
4. Raad I, Darouiche R, Hachem R et al. 'Antibiotics and Prevention of Microbial Colonization of Catheters.' Antimicrobial Agents and Chemotherapy. 1995: 39(11); pp2397–2400.