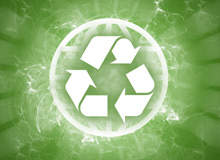 Reprocessing medical devices has always been a part of the medical-device life cycle, in both the developed and the developing economies of the world. While it has now transformed into an important, cost-saving, sophisticated process in developed economies, since the economic recession, the process is prevalent in countries such as India, China and Brazil in a crude and unsafe form due to their weaker economic situations.
Reprocessing in the developing nations is aimed purely at reducing costs, which often compromises patient safety. In the developed nations, especially in the US and Europe, it is a systematic science regulated by the US Food and Drug Administration (FDA), and one that promises to decrease healthcare spending in the long-term, provide cost savings within a year and provide respite to the shrinking bottom lines of hospitals. The reprocessing of medical devices and the reuse of devices labelled as single use, although in its nascent stage, is expected to change the medical device industry over the next five years.
An old tradition
Medical device reprocessing is not new. It began during 1960 to 1970, when hospitals started to sterilise and reuse medical devices mostly because the equipment in that period was made of stainless steel, ceramics or other durable material that could withstand sterilisation.
"Reprocessing medical devices has always been a part of the medical-device life cycle."
With the emergence of plastic materials, hospitals' sterilisation techniques needed to change. They became more complex and focused on safety. Reprocessing is now taken up as a third-party process. Companies specialising in reprocessing promise to ensure cost savings for hospitals and help increase their bottom lines.
Reprocessing now involves the cleaning of visible debris, the complete sterilisation of the device, repackaging and labelling and, finally, the reprocessor being liable for any adverse events caused by the device.
This third-party reprocessing industry is continuously and rapidly growing, primarily due to the economic recession, which has forced most hospitals to fall back onto reprocessing as an unavoidable cost-saving measure. The global reprocessing industry was estimated to be worth over $500m in revenues in 2008 and is expected to grow at 12% to 14% annually in the next seven years.
This third-party reprocessing paved the way for a battle between original equipment manufacturers (OEMs) and the reprocessing industry. The reprocessing industry continues to maintain that the concept of labelling devices as "single-use devices" (SUDs) by the OEMs was motivated by economic objectives rather than patient safety concerns. The manufacturers, on the other hand, categorically state that SUDs are meant for one use only. OEMs are now expected to come up with novel ways to avoid the reprocessing of their SUDs.
Types of reprocessing
There are three types of reprocessing: third-party reprocessing, in-house reprocessing (by hospitals and labs) and non-compliant reprocessors (small clinics). A third-party reprocessor must acquire a steady supply of undamaged used devices, and then must be able to reprocess them at a cost that allows it to sell the devices much more cheaply than a new device. The healthcare-provider reprocessors primarily use devices that they themselves have purchased, so their business model is different from those of the third-party suppliers. As part of the initial analysis, it is important to understand the size and influence of the healthcare reprocessing market.
"Reprocessing is necessary to reduce healthcare costs in the future."
The ability to reprocess a particular device might be an important consideration in the selection of that device at the site, and it must be considered before changing a device's design to prevent reuse. Based on this study of the economics of reprocessing, an OEM can use its product design to discourage reprocessing by increasing costs or increasing customer discomfort with reprocessed devices.
The benefits of reprocessing
Medical device reprocessing, although in its early stage on the global level, has already been shown to provide significant benefits for healthcare providers. Most of the catheters used for cardiovascular and nephrology purposes, orthopedic blades, endoscopic devices, fixation devices, electrophysiology catheters, electrosurgical electrodes, endotracheal tubes and ophthalmic knives are now subject to reprocessing. They form a substantial 30% of the supplies used in hospitals, which are saving hospitals money.
On average, reprocessed medical devices are 50% cheaper than new devices. A survey of nearly 3,000 hospitals in the US showed over $150m in savings were generated for each year through reprocessing.
In the US in 2007, nearly 45% of hospitals had agreements with third-party reprocessing companies, a number that increased to 70% in 2008 after the economic recession. Most of the medical devices that are now reprocessed are being reused under FDA surveillance by reprocessing companies.
Over 3,000 hospitals in the US now have a reprocessing programme either in-house or outsourced. Industry experts note that devices such as external fixators also enable large savings amounting to over $150,000 annually in some cases, while operating room (OR) equipment remains the most commonly reprocessed equipment, saving up to $100,000 for a 100-bed hospital through the reprocessing of laparoscopic trocars, ultrasonic scalpels and multiclip appliers. Outside the OR, electrophysiology (EP) catheters are the most popular.
Electrophysiology laboratories are estimated to save up to $150,000 annually through the reprocessing of EP and imaging catheters. About $31.5bn of single-use medical devices are sold annually in US hospitals and surgery centres, of which around $150m are recycled, according to Ascent Healthcare Solutions, a leading reprocessing company that has recently been acquired by Stryker, an orthopedic OEM. This acquisition of a reprocessor by an OEM reiterates the importance of the rapidly expanding reprocessing industry.
"Reprocessing is guaranteed to reduce medical waste by more than 50% a hospital every year."
While the primary reason for reprocessing is to save money, there are other perks and indirect cost savings associated with reprocessing. Hospitals have managed to reduce hospital waste considerably. This is another reason for the increased penetration of reprocessing in large and medium-sized hospitals.
Medical waste is not only fast becoming an environmental concern, but its management also costs a huge amount. In most developed economies such as the US, Europe and Japan, medical waste management is in itself an industry that strains national healthcare expenditure.
Reprocessing is guaranteed to reduce medical waste by more than 50% a hospital every year. For example, customers of Ascent, a leader in third-party reprocessing, eliminated about 1,684t of medical waste from their local landfills last year, a 31% increase over 2006, by using reprocessed devices.
Pitfalls of reprocessing
Although reprocessing has effectively helped to control costs and increase profit margins for private clinics, questions about the safety of reprocessing have been raised. This and questions about the ethics of using SUDs for a second time have been raised time and again.
While the FDA is now closely regulating the reprocessing industry in the US, similar mechanisms are not in place outside of the US. Most countries do not have guidelines in place for the reprocessing of medical devices. Reprocessing is necessary to reduce healthcare costs in the future, but it also needs to be regulated closely in order to maintain safety. Some risks pertaining to reprocessing of medical devices include:
cross contaminations and hospital acquired infections
inadequate decontamination and cleaning
non-guaranteed performance, safety and reliability
material alterations caused by exposure to environment
highly resistant proteins associated with prion diseases that cannot be removed by sterilisation
residues created from chemical agents during sterilisation that could be unsafe.
Regulatory measures
The US regulatory system has already taken action against the model of reprocessing. They are now subject to a risk-based pre and post-market review that includes a validation of the reprocessor's sterilisation process. The FDA also requires reprocessors to submit extensive paperwork proving that their methods of cleaning, sterilisation, validation and functional performance testing render SUDs safe and effective.
Increasing pressure from lobby groups questioning the safety of reprocessing and OEMs has prompted the FDA to start imposing strict standards and rules on the reprocessing industry.
"Reprocessing in the developing nations is aimed purely at reducing costs, which often risks compromising patient safety."
This stringent regulation towards the reprocessing industry by the FDA has had a positive impact on it. Healthcare providers and patients alike feel safer with the FDA monitoring and maintaining good reprocessing practices.
Future legislation, which will make the process stricter is expected to raise the costs of reprocessing. Narrowing of the price between the new and used devices could, however, push users towards using new devices. The EU's regulatory agency initiated a discussion relating to reprocessing in early 2008. With some of its member countries already banning reprocessing or allowing it under supervision, the European agency needs to streamline the rules which define reprocessing.
Here to stay
The reprocessing industry is expected to witness many further opportunities for market expansion in the near future. Reprocessing has definitely helped to significantly increase the sustainability of hospitals that have been severely restrained by the economic recession. The trend of considering reprocessing as an ecological benefit is expected to become a lot more popular across the developed nations.
With over 10% of medical devices belonging to the SUD class and over 250 types of devices being reprocessed at present, the reprocessing market will continue to grow at a healthy growth rate of 10% to 12% in the developed nations for the next seven years.
Issues relating to stricter regulatory norms and ethical dilemmas will continue to question the reprocessing industry. Reprocessing firms need to address these issues proactively. Advocacy for an unbiased study determining the safety of reused/reprocessed devices could be one such proactive measure that the reprocessing industry could take to counter safety issues.
Putting any questions of safety to one side for now, current economic conditions and governments' increasing focus on reducing healthcare costs will continue to fuel reprocessing industry growth.