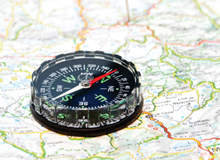 Hospitals have experienced an increase in patient acuity levels in line with an increase in the number of critical care monitored beds, emergency room visits and surgical cases, according to research. Due to this increased number of patients on monitoring, quantity of alarms and an ever-increasing equipment inventory, hospitals are struggling with the issue of information overload which threatens to introduce missed information and errors that can directly affect patient safety.
Over the last several years, medication errors have been gaining much attention. Some reports indicate that one in five doses are incorrectly administered and that as many as 98,000 annual deaths may have resulted from these errors.
Many of these can be attributed to process errors or discontinuities in the identification and association of drugs to patients. These trends are so significant they have raised high levels of concern within regulatory agencies and accreditation organisations, such as The Joint Commission, which has established guidelines to address errors, the need for improved identification and association processes, improved validation and verification processes and enhanced communication capabilities between staff-to-staff and patient-to-staff dialogues.
This rapidly changing technology coupled with increasing workloads and cost pressures have moved healthcare organisations to investigate and capitalise on new and evolving technologies to augment and enhanced clinical applications. One of the most promising technologies is radio frequency identification (RFID) providing real-time location information which has the potential of improving patient care and safety through the effective management of resources, time and costs.
"RFID enables critical resources such as patients, staff, critical equipment and assets to be dynamically located and tracked."
RFID enables critical resources such as patients, staff, critical equipment and assets to be dynamically located and tracked. When combined with patient care processes and other clinical applications, this tracking capability provides opportunities for optimisation, process improvement and enhancement of patient care, safety and satisfaction. However, while the benefits are clear, RFID represents an institutional solution of non-trivial cost which dictates a clear understanding of the requirements, applicable technologies and implications on the delivery of service.
Tradeoffs and considerations
Before addressing the solutions and enhancements RFID can provide, one must have an understanding of the technology and potential impact these technologies can have on a healthcare facility. RFID is a wireless technology operating over a broad range of radio frequencies (3Hz to 300GHz) that provides location information of transmitting tags relative to the known position of receiving antennas.
There are two common types of RFID tags: active RFID tags, which contain a battery and transmit signals autonomously; and passive RFID tags, which do not have a battery and therefore require an external power source to provoke signal transmission. The advantages of passive tags include small size, price and the absence of internal power requirements, along with their flexibility to be moulded into many different forms. However, they require installation of a dedicated infrastructure to function.
Active tags have a greater potential for global or institutional applications and in many cases can utilise a facility's existing wireless infrastructure; however, they are typically larger, more expensive and are dependent on battery power. Requirements for device association, including RFID tags, with an institution's access point infrastructure can introduce an unbalanced load-reducing performance of the wireless network in certain configurations.
Some consideration and analysis of over-air and network traffic associated with the use of active RFID tags is prudent especially as the tag numbers start to increase to the 1,000s or 10,000s. In addition, recent articles have highlighted the concern that RFID and its supporting infrastructure may introduce electromagnetic interference (EMI), affecting operational integrity of medical equipment.
While these articles are inconclusive, they have raised concern among healthcare practitioners that widespread adoption of RFID may introduce unexpected hazards into the patient care environment. It is recommended that some due diligence be exercised by adapters of RFID to ensure patient safety within the environment of care.
Many factors influence the tradeoffs in determining which technology is best suited for a particular healthcare environment, most importantly the intent of the application, the number of tags projected, whether the applications are projected as an institutional solution or a localised application, location resolution or granularity, and whether the tags are reusable or single use.
Healthcare applications for RFID
RFID represents an enabling technology that permits identification of institutional assets.
"Radio frequency identification represents an enabling technology that permits identification of assets such as medical centre resource."
Assets can be broadly defined as almost any resource in a medical centre requiring identification and location information, but these technologies are most commonly used to identify and track patients, staff, equipment, instruments and pharmaceuticals.
Coupling this information with existing processes and applications can further help to characterise and optimise the workflow processes used in healthcare delivery. Within the healthcare environment, RFID applications commonly fall into two basic categories, one focusing on inventory management and control and the other on workflow and process optimisation.
Applications may be required to function across an institution for tracking critical or mobile resources throughout a facility or localised to identify resources in a specific location, such as pharmaceuticals at the bedside or devices within central supply or the operating room.
Since both types of applications can co-exist within an institution, it is probable that multiple RFID technologies or real-time locating solutions (RTLS), along with legacy systems (barcode, IR), will be integrated as part of an overall RTLS.
Inventory control and management
Inventory management is perhaps the most obvious application for location-based technologies, which can be used to detect and locate critical resources and optimise processes that are inventory dependent, such as preventive maintenance compliance and device distribution.
RFID-based inventory applications can take many forms, ranging from simple audit functions used to verify presence of equipment, staff or any resource to the more dynamic real-time location tracking of a hospital critical resources including patient beds, infusion pumps, wheelchairs, stretchers and C-arms. As a caution, the use of RFID becomes dependent on the accuracy of the input and can represent additional overhead costs and a need for staff resource to manage these relationships and associations.
Application integration
The uses of RFID or RTLS go well beyond the simple identification, location and tracking, and involve the integration of this location data with information from other clinical systems. Institutionally shared resources, such as infusion pumps, benefit from RFID location tracking identifying available resources used for the delivery of patient care.
In addition to providing the state of availability, other metrics such as utilisation rates can be determined to redistribute critical resources or optimise capital expenditures. Several RFID tags integrate a mechanical switch enabling changes in state, such as "in use", "clean/dirty", "requiring repair", or "preventive maintenance (PM)" to be identified; however, these techniques are dependent on user compliance and are historically prone to significant error.
Integrating pump status information from the infusion pump system and corresponding location from the RFID system provides a consolidated report, which accurately defines a system-wide picture of pump distribution and utilisation, identifying areas with high volumes of unused pumps and enabling pump redistribution to areas having shortages. The information also provides metrics on device-use requirements which can translate into an optimised purchasing plan potentially reducing capital expenditures.
"It is recommended that some due diligence be exercised by adapters of RFID to ensure patient safety within the environment of care."
Infusion pump formulary update
The current generation of infusion pumps has bi-directional communications capabilities via the hospital's wireless network, which enables the automated update of drug libraries. The purpose of the libraries is to establish drug-delivery guidelines and monitor any potential undesirable variations as the pump is configured for patient-specific drug delivery.
This feature enables potential delivery errors to be identified and controlled, which positively impacts drug-related errors. One of the challenges in a large institution is to confirm or validate that the latest formulary has in fact been uploaded into the individual pumps and is working properly.
Despite the on-board capability of these systems, a number of devices (estimated at 1 to 2%) typically do not receive the upload in a timely fashion due to loss of connectivity, communications cycle time, being in the repair cycle, or not being powered.
This requires that these pumps be identified, located, and manually updated to ensure the consistency of the formulary. By combining the formulary information from the pump or server with the real-time location from RFID enables the process to correct this missed update and minimise potential errors.
Workflow and optimisation
The ability to quantify workflow processes and the corresponding impact on patient care and safety provides valuable data and establishes a pathway for process improvement. Using RFID to study and develop these workflow metrics enables a precise representation of existing processes, identifying where critical resources are dedicated and pinpointing redundant or overlapping functions. These findings can then be used to develop new or enhanced processes to be incorporated into the patient care workflow.
Specifically, the identification and association of patients with clinical equipment, care providers, pharmaceuticals, etc, is a process of significant concern. This process is required by many clinical applications, such as medication administration and sample collection, and is required for most clinical devices used in the patient care environment.
"The opportunity for process improvement and cost savings associated with RFID are numerous and cross many boundaries."
Consequently, this process is repeated many times over for each patient, requiring valuable time and resources and has the potential to introduce inconsistencies and errors.
In most cases, the staff member enters patient demographics (name, medical record number, date of birth) along with care-provider identification into each of the systems and applications. This information is typically entered at a central location, such as the nursing station, which removes the staff from the patient care environment and from identifying features or components such as wrist bands, device ID barcodes and so on.
Ideally, development of a patient-centric identification and association system using RFID/RTLS-based technologies would provide a standardised, consistent and institution-wide approach to identify and associate patients, staff, devices and pharmaceuticals, within the patient's environment of care (bedside) and will establish process optimising workflow and minimising translation errors.
Association can also take many other forms and integrate into a variety of operational processes. It can be used to document and verify devices and staff participating in or required for surgical procedures or other treatment protocol. It can cross check specific electronic health records belong to the specific patients in question.
Justifying costs
To justify expense, any RTLS solution must be proven as being mature and capable of reliably enabling and enhancing the processes within a healthcare environment. However, the cost of an RTLS or RFID solution is not trivial, and therefore the potential optimisations and projected cost savings need to be evaluated and developed by each institution separately, establishing their independent and individual return on investment and benefits.
The opportunities for process improvement and cost savings associated with RFID are numerous and cross many processes and organisational boundaries which can make justifying RFID deployments and developing the associated ROI difficult. RFID is an enabler of many small applications, most of which cannot justify the cost of start-up alone. It is typically difficult to pool together these smaller projects to develop a larger return on investment.
A common approach is to examine device utilisation and use the potential reductions in capital expenditure for an optimised inventory. Alternatively, enhancements in patient safety could also drive the justification processes.
Reductions or optimisations in staff time to perform specific tasks are typically not well received as an ROI, since it is unlikely that staff would actually be eliminated. However, a well-documented reallocation of staff time to patient care may provide justification. Consequently, designing an institutional approach is fundamental to justifying, developing, and deploying an RFID or larger-scale RTLS solution, combining cost benefits and return on investment, along with impacts on patient care and safety.
References are available on request to the editor: andrewtunnicliffe@progressivedigitalmedia.com.