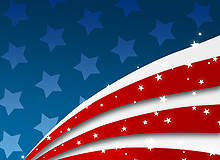 The US Government's decision to back President Obama's healthcare reform plan and give more Americans access to health insurance will affect the way caregivers do business.
Below, Peg Burnette, chief financial officer at Denver Health and Hospital Authority, Dr Archelle Georgiou, president of Georgiou Consulting, Gary Nyberg, principal at the Minneapolis healthcare practice group for HGA Architects and Engineers, and Chris Borr, vice president of marketing at McKesson Health Systems, discuss the ways the legislation will affect US hospitals.
Hospitalmanagement.net: What parts of the US healthcare bill will impact the way that hospitals work?
Chris Borr: Hospitals will likely need to consider their place within the local healthcare continuum of care and seek to integrate within it to minimise or avoid readmissions that will likely lead to unreimbursed care. Additionally, hospitals may consider evaluating how they partner with the local medical staff as bundled payments force the issue of closer collaboration between them.
Peg Burnette: Under the individual mandate, the number of uninsured citizens will decrease, which is good for hospitals and healthcare systems, but there will also probably be more bad debt for hospitals resulting from higher out-of-pocket costs on the lower-premium plans. Further, the new requirements placed on insurance companies will result in pressure on providers to reduce rates charged for services. The value-based or pay-for-performance system is a positive step toward providing incentives for quality care, but the measures need to be clearly defined and relevant to actual outcomes.
What are the short-term implications of the healthcare bill for hospitals?
Peg Burnette: Many of the provisions in the bill do not start immediately. In the short term, hospitals should begin planning how to position themselves to react to the efficiency pressures that will occur later. They should also build relationships with other provider types to form integrated models that can function under 'global' payment systems that may emerge in the future.
"Hospital executives will likely also become increasingly focused on the three C's of hospital management: capacity, cost and care."
Gary Nyberg: The continuing pressure to reduce costs and maintain quality of care will encourage more consolidation and cooperation between health systems. Cost-saving innovations like phone and web consults, and e-visits will evolve and be reimbursed.
What will be the long-term implications?
Chris Borr: Over the long term, hospital executives will likely also become increasingly focused on the three C's of hospital management: capacity, cost and care. The ability to balance these three highly intertwined areas of a hospital's operations is essential to managing a 'healthy' organisation.
Readmission is just one example that comes to mind. By having a high readmission rate, hospitals run the risk of overcapacity, placing additional strain on medical staff. Additionally, the cost associated with patients readmitted for the same illness places a strain on the hospital's performance rating, which can impact the hospital's relationship with payers, also jeopardising its financials. Finally, readmissions can affect the hospital's reputation, not only from the payer perspective but within the community it serves.
In what ways will the bill change the way that hospitals provide treatments to patients?
Gary Nyberg: The Patient Protection and Affordable Care Act (PPACA) encourages hospitals to improve chronic disease management and general care coordination. The current system is often fragmented and uncoordinated, so the bill is encouraging hospitals and physicians to behave in a more coordinated way to provide improved patient care at a lower cost. This includes looking at ways to reduce waste, decrease readmissions and increase preventive care.
Chris Borr: An adaptive hospital may adopt a more holistic view of the patient's treatment and broaden its focus beyond what happens simply within its walls. Hospitals will likely need to consider the pre- and post-admission care for each patient and begin factoring that within their own treatment plans. In order to do this, hospitals may seek to build this information into their decision-support systems (like computerised physician order entry and the pharmacy information system) and utilise multi-disciplinary care teams that include pharmacy, discharge planning and other ancillary service lines.
In what ways will it affect the infrastructure of hospitals?
Chris Borr: The biggest challenges for hospitals will be overcapacity and cost management. Compounding those pressures, hospitals will wrestle with capital availability as they seek to invest further in technology, especially with regard to healthcare information yechnology reimbursement implications contained within the American Recovery and Reinvestment Act legislation. Hospital executives need to seek out the best resources to address these challenges.
"The bill is encouraging hospitals and physicians to behave in a more coordinated way."
Dr Archelle Georgiou: To be successful, hospitals will have to evaluate and potentially redesign all aspects of their infrastructure – from their leadership and staffing to their physical design and marketing approaches. Successful hospital leaders will have to have a keen understanding of the new interdependent dynamics between clinical quality and reimbursement. This is more complex than the current environment, wherein doing more results in making more. Staffing expertise will have to include clinicians who are willing and able to think about the total integrated care needs of patients, and not just the needs that exist while they are in the hospital setting. In addition, the hospitals will likely redesign elements of their architectural design to support health and wellness, as well as chronic illness support. Hospitals overall value proposition will change and their role in the community will change.
How have hospitals altered the way they work as a result of the legislation?
Dr Archelle Georgiou: Hospitals that are part of integrated health systems have likely started having strategic discussions about how to be successful in the face of healthcare reform. However, it is unlikely that they have made meaningful changes since the bill was just signed in March.