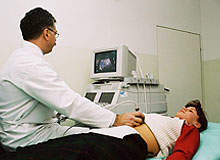 As defined by the Institute of Medicine, patient-centred care is about "providing care that is respectful of and responsive to individual patient preferences, needs and values, and ensuring that patient values guide all clinical decisions". This creed is a counter to healthcare providers focusing so much on efficiencies and throughput that experience and outcomes for individual patients are compromised.
In the UK, a number of recent government policy developments reflect backing for a patient-centred approach, including the new coalition government's commitment to eliminate mixed-sex wards "except where they are in the overall interests of the patient" and to amend guidance on capital schemes to improve the provision of single rooms.
Support for organisations looking to improve patient experience in this area includes the work of the King's Fund, a think tank that seeks to improve the health system. The charity has developed the Point of Care programme, which aims to help staff in hospitals deliver the quality of care they would want for themselves and their own families. Activities include reviews of existing data, new research, evaluation of particular approaches in association with individual hospitals and publicising findings.
Small changes make a big difference
One of the learning points that emerges from such initiatives is the significant difference that very small changes can make. For example, a Point of Care conference last year highlighted a case study of a hospital waiting room with an empty fish tank. Patients singled this out as a reason why their time spent there was so disheartening, as it seemed to symbolise an absence of care and attention. As staff did not spend much time in the waiting room, they simply had not registered that this might be an issue.
But just how do healthcare providers go about establishing what patients really need and want, and gain staff support for making this happen?
Patient and staff co-design
The Luton and Dunstable Hospital in the UK has introduced the concept of patient and staff co-design (PSCD). This works on the premise that, if patients and staff design a service together, then experience of that service is bound to improve.
"Patient-centred care is about providing care that is respectful of and responsive to individual patient preferences, needs and values."
The trust decided to pilot PSCD in the head and neck cancer service. They began by conducting in-depth interviews with patients, carers and staff about their experiences of receiving and delivering care.
Staff and patients worked together to identify the high and low points of interaction with the service, and then to redesign these experiences. Participants came up with 43 improvements including reorganising the layout of the clinic, giving greater privacy to individuals being weighed and training more ward staff to reinsert dislodged feeding tubes.
One of the biggest challenges was to identify the patients to be involved, to choose the right time to involve them, to be sensitive to them and to give them time to reflect on their experiences before helping them to share their stories with staff.
Staff really appreciated the equal emphasis on them and their experience of delivering care, and both groups began to see each other as people first, and then clinicians and patients second. PSCD has subsequently been extended to other areas within the Trust.
Building for success
North Bristol NHS Trust's plans for a new super hospital at Southmead, scheduled for completion in 2014, are firmly rooted in patient-centred care. The design strategy has been developed and refined through a combination of learning from other comparable developments, considering existing research and consultation with staff and patient groups.
Facilities at 25 different organisations were visited, including hospitals and various open-plan office complexes, to get a feel for what best practice and innovation could achieve.
Detailed specifications were then drawn up in discussion with 150-strong staff user groups, and patient groups comprising former patients, members of the public with a general interest in healthcare and carers.
User groups were also involved in bidders' meetings prior to the appointment of Carillion to undertake the project, and at monthly design group meetings in which other architects and the Commission for Architecture and the Built Environment also participated.
One important decision was that 75% of patients would be accommodated in single rooms. However, so that it is still easy to keep a watchful eye on them, vision panels will be placed in walls and the doors. Staff will be able to look into four rooms at a time from one central point.
There will not be traditional nurses' bases as it is envisaged that they will spend a high proportion of their time moving through the rooms and interacting with patients, thereby helping to maximise the caring component of their role.
"The Luton and Dunstable Hospital in the UK has introduced the concept of patient and staff co-design (PSCD)."
Considerable emphasis has been placed on easing the journey of patients and visitors around the hospital. For example, related departments such as A&E and radiology will be placed next to each other, cutting down the travel time of patients around the hospital.
From the main entrance, one atrium will go from the front to the back of the hospital. Three main cores lead to ward blocks: on arrival at one of these cores, individuals will go left or right for a particular ward. Outpatient departments will be identified by a letter and a gate number, in a similar style to airports, as research has shown people find it easier to look out for a number – particularly if they are feeling anxious – than having to work out where they are going.
There is plenty of research highlighting the benefits of gardens and landscaping for patients including reduced stress, diminished experience of pain and even faster recovery time. The super hospital has been designed with plenty of green spaces, and a lot of access to greenery and courtyards. Outpatients walking along corridors will always have a view to the countryside, which will also help them to retain a sense of where they are in the building.
A special outside area is also planned for oncology and renal patients, which will enable them to go outside while undergoing treatment.
Major strides have been made in the UK in terms both of implementing successful initiatives, and in spreading the word about what works. The challenge will be to continue building on this alongside continued pressure for efficiencies which may increase in the current economic climate.