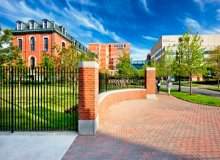 US-based Ventas entered an agreement to acquire healthcare services provider Ardent Medical Services for $1.75bn in cash.
Under the deal, Ardent will be entitled to provide up to $75m in excess cash to its existing shareholders. It is owned by private equity funds managed by Welsh, Carson, Anderson & Stowe.
As part of the deal, Ventas will acquire ten hospitals operated by Ardent under the names BSA Health System in Amarillo, Texas, Hillcrest HealthCare System in Tulsa, Oklahoma and Lovelace Health System in Albuquerque, New Mexico.
Canada's Ontario province provided $316m to support the expansion of St Michael's Hospital, in a bid to offer better critical care services for patients.
Established in 1892, St Michael's Hospital is a teaching hospital and medical centre in downtown Toronto, Ontario.
Under the expansion project, the new 17-storey Peter Gilgan Patient Care Tower will be developed, in addition to the renovation of 150,000ft² of existing space, allowing the facility to fulfil its mandate as a regional trauma centre.
Mediclinic International subsidiary Mediclinic Middle East unveiled plans to build a new hospital in Dubai, which will involve an investment of AED700m ($190.5m).
The new Mediclinic Parkview Hospital, which will be similar in scope to its existing Mediclinic City Hospital, will be located on Umm Suqeim Road between the junctions of Al Khail Road and Sheikh Mohammed Bin Zayed Road.
Expected to be completed by the end of 2018, the new facility will offer healthcare services to the southern area of Dubai. The new hospital will feature 500,000ft² of space with an initial capacity of 150 beds and six operating theatres.
Healthcare provider NMC Health signed separate agreements to acquire two UAE-based healthcare service providers, Americare Group and Dr Sunny Healthcare Group, for an enterprise value of $100m.
NMC agreed to acquire 90% of the beneficial ownership of Americare Group for $33m and purchase 100% of the assets and business of Dr Sunny Healthcare for $64m.
NMC Health CEO Dr B R Shetty said: "We are excited to add home healthcare services to NMC's service offering, further extending our presence along the care pathway, and to significantly grow our presence in Sharjah and the Northern Emirates."
US-based HealthPartners unveiled plans for a $140m expansion and renovation project at Park Nicollet Methodist Hospital in St Louis Park, Minnesota.
The expansion project, which is expected to be completed in 2019, will add 60,000ft² of new space and renovate 135,000ft² of existing space.
The four-year expansion project will add new fifth and sixth level floors on the east tower with private rooms, and semi-private rooms located on fourth to the seventh floors will be modified into private rooms.
India-based Apollo Hospitals announced it is set to deploy proton therapy in its facilities, in a bid to provide an advanced treatment for cancer.
Proton therapy is an advanced form of radiation therapy, which uses beams of high-energy protons instead of traditional X-rays to irradiate a tumour.
Proton therapy allows treating tumours with accuracy, security and efficiency, as the administered dose is focused on the tumour and spares healthy surrounding tissues, decreasing side effects such as radiation-induced cancers.
US-based Boston Medical Centre (BMC) deployed Aruba Networks' 802.11ac and mobile app solutions to allow a gigabit wireless network across the facility with indoor location services.
Located in Massachusetts, US, BMC is a 482-bed academic medical centre that is undergoing a major clinical campus redesign project to include expanded wireless coverage.
The facility is upgrading to 802.11ac in 30 existing buildings, in addition to the renovated and expanded Menino Pavilion, Yawkey Centre and Moakley buildings.
US-based Children's Hospital of Philadelphia (CHOP) opened a new 25,000ft² Specialty Care Centre on the University Medical Centre on Princeton campus in Plainsboro.
The facility has replaced the former specialty care centre that is situated on Alexander Road in Princeton. All existing specialties and services were shifted to the Plainsboro centre.
Plainsboro facility also provides new services and amenities such as physical therapy, occupational therapy and rehab gyms, auditory brainstem response (ABR) testing and diagnostic X-ray services.