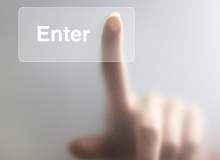 By December 2007, all hospital trusts in England were using picture archiving and communication systems (PACS). Now that the technology is widely used in clinical practice around the country, it is easy to forget how big an achievement this national roll-out really was, and it only took three years.
Prior to the national PACS programme, only 50 trusts had implemented a PACS of some form, and many of these were confined to radiology departments rather than being site or enterprise-wide. It took 14 years to reach that point; of these 50 trusts, 18 eventually switched to the solutions provided under the plan.
The main goal of the programme was to speed up delivery of this enabling technology and provide enterprise-wide PACS to all hospital trusts in England that did not have them.
This required a large collaborative effort, with a central team from NHS Connecting for Health (now part of England's Department of Health) working closely with colleagues in regional strategic health authorities, individual hospital trusts, professional bodies and suppliers.
Key facts about the English PACS programme:
PACS is implemented in 128 English trusts
86% of the trusts use a regional data store for long-term image archiving
150 trusts and 37 independent sector treatment centres use the image exchange portal to undertake 50,000 study transfers a week
radiology information systems (RIS) are implemented in 87 trusts
three local services providers (LSPs) – BT, Accenture, CSC – provide these services, each with its own PACS and RIS supplier.
It has been widely recognised that in a programme of this nature, clinical engagement and leadership are key. The scheme learned this lesson early on, recruiting a medical director and team of clinical advisers, all practising radiologists with a keen interest in PACS and the opportunities offered by the technology. In addition, the programme has always had an active stakeholder group as part of its governance structure, which has included representation from practising clinicians, as well as representatives from the relevant professional bodies.
"Prior to the national PACS programme, only 50 trusts had implemented a PACS of some form, and many of these were confined to radiology departments."
This high degree of clinical involvement has been vital to the success of the scheme. There have been a number of occasions when key decisions have needed to be made; extensive input has allowed professionals to balance clinical and other priorities. This has meant it has not always been possible for clinicians to do everything they wanted as quickly as they would have liked. But having them directly supporting the programme has allowed organisers to consider issues in a more rounded way and make sensible, pragmatic decisions.
It is also important to acknowledge that a programme and roll-out of this scale will always be heavily influenced by the policy drivers. For example, when the national PACS programme was initiated, there was a great emphasis on the contribution this technology could make to reducing the time taken to move patients from referral to treatment. There was a requirement to implement PACS quickly; this influenced the scheme to deploy well-proven, standard technology, or common, off-the-shelf products. Without this approach, it would not have been possible to roll out PACS so quickly nationwide.
In addition, it is worth considering how an individual PACS and RIS might be worked harder in order to achieve greater benefits than originally anticipated. A notable example here has been the way in which LSP-provided PACS are increasingly being used to support the introduction of digital mammography by local breast screening services across England. There has been a rise in LSP PACS being used to securely store such images, allowing further advantages to be realised from the PACS infrastructure already in place.
A further important consideration, and one that could be easily overlooked at the procurement stage, is the issue of what will happen when the let contract of the PACS or RIS comes to an end. This is a topical issue for the programme, which is now in its 'sunset' phase. The LSP contracts are due to end in June 2013 everywhere apart from London, where they end in June 2014, and this has coincided with a new era of local ownership of informatics in the NHS.
The PACS programme has therefore been supporting trusts as they take key decisions around their future service provision. Although there will be an option to extend current contracts as far as 2016, and some will no doubt do so, many trusts are currently undertaking their own procurements, either individually or as consortia, or are considering purchasing from a procurement framework.
The scheme is now heavily involved in supporting trusts with their local planning activities; with a key issue being how to transfer the archived imaging data back to them from the LSP data stores.
Procurement considerations
Unsurprisingly, trusts are having to weigh-up a wide range of considerations as they review their future options. Based on its experience in recent years, the programme has shared advice on key areas to consider under headings that include clinical and non-functional requirements, service configuration, commercial and supplier management arrangements, as well as funding and change management.
Benefits realisation
When undertaking a PACS roll-out, or an individual PACS implementation, it is wise to carefully consider the investment being made and the benefits desired. The data collected in the past has been fairly substantial and indicated a good return on investment with improved radiology reporting times and extensive savings in storage and film costs, in addition to improvements in patient safety. Measuring and monitoring benefits from the start makes it possible for the user to focus their efforts if the expected benefits are not initially being realised. It is also important to be ambitious and not see the PACS roll-out or implementation as just an 'IT exercise'. It is an opportunity for wider service redesign, which will allow the user to maximise the advantages to enable hospital trusts to focus on the delivery of clinical, patient, staff and business benefits.
Systems integration
Managing the challenges involved in integration with other hospital systems is also essential. PACS and RIS operate in tandem with one another and are often considered 'departmental systems'. In terms of managing workflow within a radiology department, this perception may be entirely appropriate.
It is also necessary to appreciate that integration with other systems will fall within the scope of the hospital's wider IT strategy. This will include integrating PACS and RIS with electronic patient records systems to enable appropriate demographic and order information containing the relevant clinical details to be received by radiology. This will ensure the right patient receives the correct examination, and that the resulting radiology reports are made available upon request, forming part of the patient's overall medical record. In addition, within radiology itself, there will be a need to integrate with other systems to improve workflow.
Examples here include voice recognition systems to accelerate reporting times, and treatment planning systems such as orthopaedic templating and radiotherapy systems. Having identified the needs of the systems within the immediate organisation, the demands of external consumers need to be determined. These may include regional or national patient record systems, which will have their own integration requirements, as well as regional order communication and results reporting systems to allow community doctors to order radiology procedures, in addition to receiving the results back to their systems in electronic form.
In the context of radiology workflows, it has become ever more important for the NHS to be able to share information between systems in different organisations at all stages of the order-acquisition-reporting workflow. This is to allow the data to be shared across a broad network, which the relevant specialists can access.
There are many types of integration needed to maximise the advantages of going digital, and each of these involves similar challenges, including:
Coding standards: where workflow, and so data, is to be shared across organisational boundaries it is essential that common codes are used across the enterprise to identify clinical examinations, locations and referral codes. Get this right and the process of integrating systems becomes far easier and safer.
"The PACS programme has been supporting trusts as they take key decisions around their future service provision."
Data integrity: it is clear that there are many consumers of the data held within the PACS and RIS, as well as within the constraints of existing typical frameworks, requiring multiple copies of the same piece of data to reside within numerous systems. This carries the risk that data may become out of sync.
Proprietary data: the PACS supplier community currently augments the DICOM standard with the use of proprietary data elements. This is only natural, it allows suppliers to develop functionality ahead of the 'standards curve'. However, it is essential that the use of proprietary data elements is fully documented by suppliers; and that at the integration points they are able to convert data into the DICOM standard format to ensure the safe transmission of information between systems.
Security and information governance: key issues here are patient confidentiality, integrity and availability. Within the NHS, the greatest focus has been on ensuring that the confidentiality of patient data held is not breached, and that such data is accessible only to those people who should be able to see it. The NHS Care Record Guarantee provides a range of commitments to patients about how their sensitive data will be managed safely and securely. Regarding integration, it is essential that the security context of data is preserved across system boundaries.
The national PACS programme has successfully addressed many of these challenges over the years and will continue to do so as it enters a new phase of local ownership.
---

This article was first published in our sister publication Medical Imaging Technology.
---