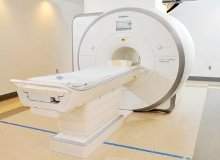 US-based healthcare services firm Kindred Healthcare completed the acquisition of Gentiva Health Services (GHS) for $1.8bn.
The deal is said to turn Kindred into one of the largest operators of long-term acute care hospitals and inpatient rehabilitation facilities in the US, as well as the prominent provider of rehabilitation, home health and hospice services, and one of the leading sub-acute and skilled nursing providers.
Kindred Healthcare CEO Paul Diaz said: "Today, Kindred is positioned to deliver patient-centred, coordinated care from hospital to home through an integrated model that improves quality, clinical outcomes and patient satisfaction in a cost-effective manner."
US-based health care system Scripps Health opened a new $456m Prebys Cardiovascular Institute in La Jolla of San Diego, California, US.
Located on the campus of Scripps Memorial Hospital La Jolla, the 383,000ft² and seven-storey centre above Genesee Avenue is named for Conrad Prebys, a real estate developer who donated $45m for the project.
The new tower includes 108 inpatient beds in private rooms, 59 intensive care beds, six modern operating rooms, and three advanced technology cardiac catheterisation labs.
US-based Olathe Medical Centre (OMC) announced a $100m expansion project in Kansas, in a bid to better cater to its service area needs.
Expansion will include construction of four new centres across its 250-acre campus.
The centres include an obstetrics wing with a Level II neonatal intensive care unit (NICU), a free-standing cancer centre, a memory care neighbourhood at Cedar Lake Village, and an expanded cardiovascular centre.
Facebook founder Mark Zuckerberg, along with Dr Priscilla Chan, announced plans to provide a $75m grant for US-based San Francisco General Hospital Foundation, which will be used for San Francisco General Hospital and Trauma Centre (The General).
The fund will be used to complete the General's new acute care and trauma centre, which is expected to be operational by the end of 2015.
The new hospital will comprise two additional trauma rooms and three more operating rooms, as well as a new emergency department with double space than the existing one, adding more beds to deal with emergency cases.
US-based William Beaumont Army Medical Centre deployed a germ-zapping robot, which uses ultraviolet (UV) light to eradicate viruses such as Ebola.
Using pulsed xenon UV light, the Xenex robot will disinfect a variety of rooms and spaces at the hospital, located in El Paso, Texas.
The 5ft, 2in robot is capable of destroying microorganisms that cause healthcare associated infections (HAI), including clostridium difficile (C diff), methicillin-resistant staphylococcus aureus (MRSA) and the Ebola virus.
The Xenex germ-zapping robot provides a safe and cost-effective method to disinfect healthcare facilities such as patient rooms, operating rooms and intensive care units.
Apollo Hospitals Enterprise opened a new Apollo Speciality Hospitals in the IT corridor of Chennai, India, which is claimed to be the first digital hospital in the region.
Located in the Perungudi region, the 150-bed specialty hospital is the tenth hospital for the group in Chennai.
The new digital hospital will provide services, including various medical disciplines such as neurosciences, cardiac sciences, orthopaedics and trauma.
UK-based Cardiff University selected Siemens Healthcare's magnetic resonance (MR) technology to deploy in its new Cardiff University Brain Research Imaging Centre (CUBRIC).
Currently under construction, the £44m centre is being developed to better understand the causes of neurological conditions, including dementia, schizophrenia and multiple sclerosis.
Being operated through a collaboration with Siemens Healthcare, the CUBRIC facility will provide expertise in brain mapping, in addition to the latest in brain imaging and brain stimulation.
US-based Swedish Medical Centre (SMC) announced it is implementing a new heart failure monitoring solution, in a bid to reduce hospital admissions and manage heart failure (HF).
The hospital is using the FDA-cleared heart failure monitoring device CardioMEMS HF System to manage heart failure.
Swedish Medical Centre CEO Mary White said: "At Swedish Medical Center we are relentlessly passionate about providing the absolute highest quality patient care, and that means having the most advanced options available to our patients."
Eliminating the need for additional clinic or hospital visits, the system is said to allow patients to transmit critical information about their heart failure status to a clinician on a regular basis.