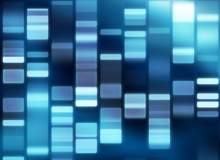 Under many circumstances, genetic testing can play an important role in the care and treatment of children. For example, the technology can be used as part of the diagnostic process, when children may have particular health problems, or to determine whether surveillance strategies might be beneficial.
"When it comes to using genetic testing to predict illness, impairment or reproductive risks in the future, a cautious approach should be adopted."
In situations such as these, the use of genetic testing is unlikely to be contentious. Who could argue against the use of genetic testing when it avoids a long series of medical investigations or invasive procedures for a child?
Yet, even when genetic testing seems to be the obvious choice, it is still not a decision to be taken lightly. Indeed, the British Society for Human Genetics (BSHG) advised in its 2010 Report on the Genetic Testing of Children that the possible longer term consequences for the child and family should, where feasible, be discussed prior to testing.
Furthermore, when it comes to using genetic testing to predict illness, impairment or reproductive risks in the future, an even more cautious approach should be adopted. The BSHG recommends that, in such circumstances, testing should normally be delayed until the young person can decide for themselves when, or whether, to be tested. While this does not mean childhood testing for such conditions should never be carried out, it should only happen when there are specific reasons not to wait.
Helen Wallace, director of GeneWatch UK, a not-for-profit organisation which aims to ensure that genetic science and technologies are used in the public interest, agreed.
"It's really about the rights of the child to decide if they want to know," she said. "There are also practical issues about when it's appropriate to deliver that information so it is properly understood and can be acted on."
The big screen: is whole-genome sequencing set to become the norm?
Does this seem like a complex situation for hospitals? Well, it certainly doesn't stop there.
""People need professional intermediation and explanations for good news as well as bad news," Greely argued."
"What we're seeing at the moment is a push from enthusiasts for whole-genome sequencing and also from commercial companies, arguing that everyone should be screened for everything," Wallace explained.
"This will break the established screening rules, which weigh up the benefits and harms of genetic testing. Although commercial companies have had little success in selling large number of tests, they have been very successful at lobbying governments to believe that the future of medicine will be to store our whole genome sequence in everybody's medical records. The real danger is that more and more public money gets poured into this idea."
For Wallace, there are three key reasons why whole-genome sequencing should be avoided. Firstly, it brings up a whole host of issues to do with a child's right to choose whether they want to know this information. "How are you going to make sure that information gets communicated properly, at what point are they going to be told, and who is going to be responsible for doing that?" she asked.
Secondly, GeneWatch UK's director is concerned about patient privacy. "There could be the potential to track every individual and their relatives and also to categorise people according to their genetic make-up," she said. "This could lead to a society with increased discrimination."
But most importantly, the technology's power to predict illness is limited. According to a study carried out by Dr Bert Vogelstein of John Hopkins, during which he and his team analysed the power of sequencing a person's DNA to determine an individual's risk of disease, genome mapping of individual patients is not useful in foretelling most medical problems for most people.
"The punch line is that this sort of personalised medicine will not in any way be the most important determinant of patient care," Vogelstein said.
"You will get a lot of misleading information, and information that's very difficult to interpret," Wallace added. "Doctors and even geneticists don't know how to interpret many of the findings. For this reason, we'd like to see independent regulation."
Pre-natal genetic testing: complicating the situation further
The recent emergence of non-invasive pre-natal genetic testing has added a further facet to the fast-growing genetic testing industry. Although the gold standard for pre-natal genetic testing is still amniocentesis, which involves using a needle to extract a sample of amniotic fluid and carries a 1 in 100 risk of miscarriage, two companies – Sequenom (October 2011) and Natera (March 2012) – have recently developed methods of non-invasive pre-natal genetic testing, with two other companies hot on their heels.
""You will get a lot of misleading information, and information that's very difficult to interpret," Wallace added."
While the non-invasive technology can currently only be used a screening technique (if you get a positive result, you would then go on to have amniocentesis), for Hank Greely, Deane F. and Kate Edelman Johnson Professor of Law and Professor, by courtesy, of Genetics at Stanford University, once the technology has reached the point where physicians are comfortable making a diagnostic decision based solely on a non-invasive test, it could replace the current screening market entirely. "I believe this is only one or two years away," he remarked.
Yet, while pre-natal genetic testing has several important advantages, such as allowing parents to make a decision to terminate, the rapid development of non-invasive testing technology also brings with it problems for the healthcare industry.
"People need professional intermediation and explanations for good news as well as bad news," Greely argued.
"This is already a problem and will only become a bigger problem as genetics becomes more a part of an individual's healthcare assessment."
"The number of genetic counsellors that graduate each year in the US keeps climbing, but the number of people in the profession is climbing much more slowly. It's not very well paid and not very high status, so we need to figure out some way to make it more attractive.
"We also need to come up with some ways to extend individual face-to-face consultations, such as video, online streaming and web-based interaction. Patients need to be educated about the healthcare significance of what they've learnt."
It also remains to be seen which hospital speciality will take control of genetic testing. "Will it be medical geneticists, OB-GYNs, paediatricians or pathologists?" asked Greely. "For me, pathologists are the dark horse, they see it as a good fit for their skills and a good growth sector for their income."
The genetic testing industry is expanding fast, and as both medicine and technology continue to advance, there is little chance of the growth of this much-debated sector slowing down. While the advantages of genetic testing are clear, an explosion in this method of disease diagnosis could cause more harm than good if the healthcare industry fails to invest in training or put in place regulations that are so badly needed.