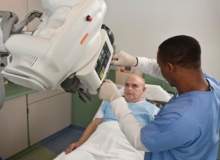 US-based AMSURG agreed to acquire Sheridan Healthcare, a provider of multi-speciality outsourced physician services, in a cash and stock transaction valued at around $2.35bn.
With the transaction, the firms aim to create a business model that would better meet critical needs for physicians, health systems, communities and payers.
The combined company will have a total addressable market of about $70bn and will encompass over 4,600 physician relationships across 38 US states.
Ascom Wireless Solutions is set to provide its wireless mission-critical communications platform to four hospitals in the Netherlands.
The hospitals have placed a collective €1.2m order through Ascom's Dutch sales partner, Zetacom.
The wireless Ascom communications package will help the hospitals to improve their clinical workflow, facilitate better contact between patients and caregivers, and streamline administrative processes such as purchasing, maintenance and technical management.
El Camino Hospital, a nonprofit and locally governed organisation in the US, installed five Carestream DRX imaging systems to perform portable X-ray exams at its two campuses located in Mountain View and Los Gatos, California.
All DRX-Revolution and retrofitted systems feature high-resolution, wireless Carestream cesium iodide detectors.
At the Mountain View campus, one DRX-Revolution system is used in the neonatal ICU and two others are used in the emergency room and operating room as well as for bedside inpatient exams.
US-based NextGen Healthcare Information Systems was selected by Avita Health System (AHS) to deploy a range of software solutions across its enterprise.
AHS will replace its end-of-life software systems with NextGen solutions to enhance organisational efficiencies in a bid to comply with regulatory requirements mandated by healthcare reform.
The technologies that will be used by AHS across its enterprise include NextGen Ambulatory EHR, NextGen Practice Management, NextGen Patient Portal, NextGen Population Health and NextGen EHR Connect.
Sherwood Forest Hospitals NHS Foundation Trust in the UK secured £191,000 of funding from NHS England's Nursing Technology Fund (NTF) to support the implementation of a hi-tech system in a bid to improve patient safety.
The NTF was established by the UK Department of Health to help nursing services providers invest in new technology-enabled solutions for better patient care.
Sherwood Forest Hospitals is said to be the first Trust in the East Midlands to launch the VitalPAC software system, which is designed to enable nurses to record clinical data on handheld iPod devices at the patient's bedside.
Fujitsu Laboratories developed a technology for hospitals and care facilities to monitor patient status using a camera.
According to the company, the technology is helpful in recognising the status of patients and detecting activities such as sitting up in bed, getting out of bed, or moving in bed.
Fujitsu said the technology works better than an existing technique that uses sensors to detect the pressure of bodyweight.
Ambulatory Healthcare Services (AHS), a HealthSystem Facility of the Abu Dhabi Health Services Company (SEHA), expanded its medical speciality services in Khalifa City – A in Abu Dhabi, UAE, to cope with the needs of an increasing number of patients in the region.
At present, around 550 to 700 patients visit the AHS centre in Khalifa City – A per day.
The services have been expanded across four departments – ophthalmology, gynecology, mother and child health, and dermatology.
The Insigneo Institute for in silico Medicine at the University of Sheffield announced that it is developing an 'in silico' (computer simulated) model of the human body that will enable simulation of the effects of drugs and treatments on the human body.
The Virtual Physiological Human (VPH) project will enable collaborative investigation of the human body as a single complex system using integrated computer models of the mechanical, physical and biochemical functions of a living human body.
It is hoped that the project will lead to a better healthcare system by offering personalised care solutions, a more holistic approach to medicine and a preventative approach to the treatment of disease.
Edward Symmons, Storeys Edward Symmons and Aaron Fox (ES Group), a UK-based property and asset consulting firm, secured a seven-year contract from The Forum Cambridge, a joint venture between Cambridge University Hospitals NHS Foundation Trust (CUH) and John Laing.
The Forum, a 360,000ft² facility on the Cambridge Biomedical Campus, will be operated by Forum Cambridge.
It will include a 90-bed private hospital operated by Ramsay Healthcare; a 198-bed Crowne Plaza Hotel; a 900 delegate conference centre; a postgraduate medical education centre; a GP surgery; and associated retail units. It is believed to be the first facility of its kind.