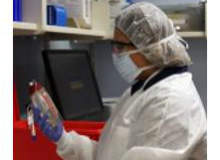 A new British Ebola treatment facility opened in Kerry Town, near the Sierra Leone capital Freetown, as part of efforts to assist in tackling the unprecedented epidemic.
The new Kerry Town facility includes a 80-bed treatment centre, managed by Save the Children charity and a 12-bed centre staffed by British Army medics.
Intended to specifically monitor health care workers and international staff responding to the Ebola crisis, plans are currently underway to expand the 12-bed facility to a 20-bed unit in 2015.
US-based inpatient rehabilitation hospitals operator HealthSouth signed an agreement to acquire EHHI Holdings that owns Encompass Home Health and Hospice for $750m.
Established in 1998, Encompass provides medicare focused home health services in the US, and is currently owned by healthcare-focused private investment firm Cressey & Company.
With 5,000 employees, Encompass operates in 140 locations across 13 states in the US.
More than £9bn worth of UK National Health Service (NHS) contracts for patient-related services will be secured by various private health firms, research revealed.
According to the analysis of an independent campaign group NHS Support Federation, private firms such as Bupa, Virgin Care and Care UK secured 131 contracts valued at £2.6bn to offer NHS services since April 2013, reports The Guardian.
The services tendered, valued at £18.3bn, include more than £1bn worth of contracts for elective surgery, diagnostics (£1.2bn), community care services (£1.9bn), musculoskeletal care (£785m), ambulance and patient transport services (£583m) and pharmacy (£558m).
Siemens Healthcare installed five Ysio X-ray systems at the Blackpool Victoria Hospital in Lancashire, UK.
The hospital is part of Blackpool Teaching Hospitals NHS Foundation Trust.
Siemens installed two systems at the A&E department, two more systems in the outpatient department, and the fifth system in the cardiac department.
According to Siemens, the Ysio X-ray systems image more than 200 patients per day, and its table design offers less aches and pains for radiographers using the systems.
US-based Kindred Healthcare entered into an agreement to acquire inpatient rehabilitation hospitals operator, Centerre Healthcare, for $195m in cash.
Centerre operates 11 inpatient rehabilitation hospitals with 612 beds, in collaboration with leading acute care hospital systems through joint ventures.
Additionally, the hospital operator is constructing two facilities with a total of 90 beds, which are expected to commence operations in 2015.
US-based Botsford Hospital unveiled an expansion project involving an investment of $160m.
Botsford, part of Beaumont Health, is located in Farmington Hills of Michigan.
Botsford Hospital said the project is being undertaken to create new space, renovate existing space and to increase the facility's ability to offer coordinated, personal and compassionate care.
Baxter unveiled plans to construct a new facility in Mississauga, Ontario, Canada, for the centralised intravenous admixing pharmacy service (CIVA).
The new CIVA pharmacy service, involving an investment of $10m, is said to support the Canadian hospitals, clinics and other care facilities by providing ready-to-administer intravenous (IV) admixtures, including chemotherapy, high alert medications and anti-infectives.
Baxter president Mike Oliver said: "Pharmacy practice is a dynamic environment and since its inception Baxter CIVA worked closely with healthcare partners to develop innovative solutions."
CIVA will also include a new training facility, under which Baxter will collaborate with professional organisations, academia, hospital pharmacists and technicians to support their certification requirements, as well as to improve skillset in IV admixing.
CIVA will support hospital pharmacies to increase the IV admixing capacity of their in-house pharmacy without additional capital investment, said Baxter.
India-based Apollo Hospitals signed a memorandum of understanding (MoU) with Fiji National University to develop healthcare in Fiji.
The collaboration was established during the visit of India's Prime Minister Narendra Modi to Fiji National University.
Apollo will work with the university to improve healthcare infrastructure in Fiji and to enable better access to quality care for the citizens with Telemedicine, and through referrals to Apollo Hospitals for advanced ailments.