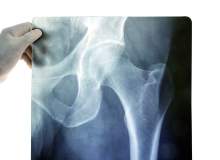 In April 2011, Dr Peter Rinck, 'maverick' radiological columnist with the website auntminnieeurope.com posed the contentious question: "Will radiographers eventually take over?"
Rinck highlighted a decision by a major Dutch hospital's radiology department to train some of its radiographers to read images, a move that echoed similar initiatives in the UK and Scandinavia and which had the potential to take radiographers well beyond the 'red dot' system, under which they check the images of a patient and place a red dot on any image where they see or suspect an abnormality, mostly at emergency units or casualty departments.
"This established role of technicians is now being extended into one of 'reading radiographers'," he pointed out in grim tones.
"It is not a case of radiographers taking over, that is quite a negative view of things. I know none of the professional bodies have this mindset."
"What will happen when new positions for specially trained technologists are introduced everywhere? There will be a new class of image readers who are in between radiologists and 'simple' technicians. They will be upper-class technicians, looking down on their former comrades in arms.
"Envy, malevolence and bickering will move into the departments, and the atmosphere will be tense, as it was some time ago when radiographers fought against radiology nurses who did not have the technical training they had."
Of course, by using the emotive phrase 'take over' and painting a picture of professionals at each other's throats, Rinck was being deliberately provocative.
The role of radiographers, or more precisely, the extent of their role, is something that is coming increasingly under the spotlight.
Radiographers are starting to take over tasks once reserved for radiologists and other clinicians, with the thinking being that, by better using their skills, workflow and service delivery pressures can be better tackled, not to mention patient outcomes improved.
But this trend, in turn, has created its own new challenges, not least about the nature of the collaborative relationship between radiographers and radiologists, but also concerning, with greater responsibility and pressure falling on radiographers, the need to implement a more robust evidence-based practice or infrastructure for radiographer roles.
Moreover, setting up an image of confrontation between radiologists and radiographers is simply not helpful, stresses Jonathan McNulty, head of teaching and learning diagnostic imaging programmes at University College Dublin, Ireland.
"It is not a case of radiographers taking over, that is quite a negative view of things. I know none of the professional bodies have this mindset. It is about looking at our health services and examining what is limiting or optimising service delivery when it comes to patient care," he explains.
Success story
The skills of radiographers are not to be sniffed at, he emphasises, especially given research a few years back published in the British Journal of Radiology which showed an 11% reduction in incorrect emergency department reports following the introduction of radiographer reporting systems, predominantly in the UK.
On top of that, radiographers are increasingly stepping into the breach caused by the significant shortfall in radiologist numbers first identified 15 years ago. This has meant, at least within Europe, that there has been a sizeable shortage of people able to report on, interpret images or make diagnoses on the back of those interpretations, especially in the emergency environment.
"The established role of technicians is now being extended into one of 'reading radiographers'."
The result is that we are seeing more fully fledged reporting by radiographers and more radiographers working independently from radiologists in areas such as skeletal, chest, spinal, and ultrasound reporting, albeit with radiologists still validating results in some cases.
"A number of published research studies have positively reported the use of radiographers as one of those second readers alongside a consultant radiologist in mammography double-reading," McNulty explains.
"That is one of means by which radiography has expanded from initial 'red-dot' interpretation into reporting, clinical decision-making and even beyond that."
"Workflow is one of the key benefits you get from using radiographers more in this way, especially when it comes to reducing examination times. In mammography screening, for example, if you have a radiographer performing a mammogram they can review it, look at the image quality, optimise it and then start to interpret it and look for any pathology and take a decision on whether to go on and do an ultrasound of that breast where a radiographer is also cross-trained in ultrasound. So there is a real time/workflow implication, from the patient's perspective and in terms of service delivery.
"Time is obviously of the essence in something like this. The radiographer can lead the service delivery for the CT colonography and with real-time reviewing of the images they can make decisions on the need for further imaging such as a thoracic screening CT following a positive examination or whether colonic distension is adequate."
Education, training and the development of proper, robust evidence-based practice for radiographers are all critical issues that need to be addressed, he concedes.
"The other key point to stress is that these radiographers will not be independently reporting on the imaging in certain scenarios such as mammography or CT colonography screening. Within radiology, the gold standard remains double reporting, so what is being changed is that the radiographer is replacing one, just one, of the radiologists."
Radiographers are capable of working in that role, in those sorts of scenarios, and reporting independently from radiologists when it comes to conventional radiographs, McNulty suggests.
"The professional bodies have a very important role to play through national conferences, running training programmes and raising evidence. They need to play a lead in changing practice through CPD and evidence-based practice," he says.
Within this, too, radiographers and their professional and national bodies need to work with education professionals to develop their roles, improve their evidence base and lay the foundations for closer collaboration in the future.
"More image interpretation and clinical decision-making has been introduced for undergraduates so they are better prepared for clinical practice. On the postgraduate side it is about keeping in mind opportunities for clinical development," says McNulty.
"Radiographers have become specialists, so it is about maintaining their training and expertise. There needs to be a dialogue between them and radiologists, and education bodies to ensure that people are seeing the bigger picture and how it impacts on patient care rather than putting up fences," he adds.
"Radiographers and their professional and national bodies need to work with education professionals to develop their roles."
Diversifying diagnostic imaging
In the future, McNulty predicts, we will see larger numbers of radiographers taking on clinical leadership roles within diagnostic imaging. Radiologists will continue to be at the heart of image interpretation as technological capabilities get steadily better, further contributing to the diagnosis of disease, and the growing role of medical imaging in medicine.
"It will be more holistic, more of a complete role in the care of the patient. It is a changing relationship – about how we work together more effectively when it comes to diagnosis and service delivery; how do we improve outcomes from the patient perspective? It is not in any way about replacing radiologists."
---
This article was first published in our sister publication Medical Imaging Technology.
---