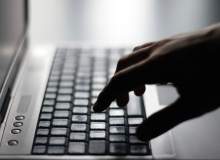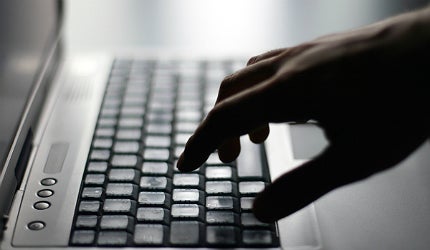 It's no exaggeration to say that the internet has brought about a revolution in almost every aspect of human endeavour. Healthcare is no exception; the online world and wireless communications have had as great an effect on global health systems as on any other field, bringing innovations such as networked electronic health records, remote consultation and a gradual transformation of pharmaceutical data management.
"The nature of online interaction makes it incredibly difficult to expose disingenuous users."
Outside of health systems, the emergence of Web 2.0 and its emphasis on social media and user-created content has brought about the rise of the so-called 'e-patient'. The web holds banks of information and forum groups that give patients access to advice and support, whether they're looking for possible diagnoses or guidance from other sufferers of long-term conditions.
In the modern world, the first port of call for the e-patient is as likely to be Google or WebMD as the local doctor's office – and these online resources are doubly valuable in an era of shrinking real-world health budgets and stretched frontline staff.
However, for all the benefits that search engines have brought to patients, there are obvious downsides to the world of self-diagnosis and forum advice. Perhaps the most serious is the unreliability of online sources, with one systematic review noting that 70% of studies in the area found that the quality of web-based health information was poor. This patchiness had led to the rise of issues like 'cyberchondria' – hypochondria spurred on by obsessive checking for symptoms online.
Online fakers: Münchausen by Internet
One of the more pernicious phenomena that puts today's online patients at risk is a pattern of behaviour known as 'Münchausen by Internet' (MBI), an online variant of Münchausen syndrome. Where old-fashioned, non-digital Münchausen sufferers feign illnesses in hospitals and offices of GPs, MBI involves posting faked stories on internet support forums in an attempt to elicit sympathy and support from other users.
"It's easier to mislead a supportive online community than a doctor, and the consequences are more serious."
MBI, a term coined by US psychiatrist Marc Feldman but still unrecognised by the latest Diagnostic and Statistical Manual of Mental Health Disorders (DSM-IV), has gained widespread media attention through a series of high-profile cases, the most recent being that of a teenage girl who, it was revealed in June 2012, adopted the fictitious persona of a mother caring for her cancer-stricken daughter, stringing the Macmillan cancer support forum along for more than two years before the deception was exposed.
The internet is a new frontier for people with Münchausen-like tendencies, who can use their anonymity and the online resources to dupe a non-professional audience, according to Andy Pulman, web team leader at Bournemouth University's School of Health and Social Care, who recently co-authored an article on MBI for the Journal of Medical Internet Research and is working to have the behaviour recognised in the next edition of the DSM (DSM-5).
"If you look at CVs and photos on Facebook, the impression you create online is, in some ways, the glorified version of yourself," he says. "Part of it is narcissistic, and lots of people love to do that. [MBI] is this area where it turns nasty. When you're online, you've got this huge resource of information, so you can bone up on any medical condition and become a semi-expert on it. So it's a lot easier to pretend you've got something, whereas five or ten years ago that sort of information wasn't available, so you'd have to be a lot more canny in terms of where you'd actually find it."
It's certainly easier to mislead a supportive online community than a doctor, and the consequences are more serious. Whereas doctors are equipped to deal with hypochondriacs and fakers, people who post on forums are often patients themselves, and considerably more vulnerable to abuses of trust.
"If you're comparing it to someone in a film forum whose behaviour is inappropriate, people won't take that as personally," says Pulman. "But in this case, people are going to these forums for a particularly difficult reason. And once that trust boundary has been broken, it's really difficult to put that back again."
As well as disrupting health forums in a potentially devastating way, MBI behaviour can also waste the time of health professionals and caregivers, whether it's taking up the attention of doctors who choose to participate in social media or using online resources to bolster unnecessary visits to the doctor's surgery.
"There's a recent example where someone had Googled an ankle injury, taken some X-ray photos that were online, printed them off and tried to pass them off as their own when they came in for a surgery visit," says Pulman.
Community action: stamping out MBI
"MBI involves posting faked stories on internet support forums in an attempt to elicit sympathy and support."
Despite all the problems that MBI can cause patients and doctors, the nature of online interaction makes it incredibly difficult to identify and expose disingenuous users. Electronic records and observant staff mean there's a good chance of spotting the patterns of Münchausen sufferers who turn up at hospitals and primary care centres, but the internet makes any search for MBI users a needle/haystack affair.
And with nothing but the user's posts to form a judgement, any online health community would think twice before accusing a user of lying. "Accusing someone of actually having MBI is quite a difficult thing to balance, because if you've got someone on a forum saying that their baby died the previous night, chances are the forum aren't going to be thinking about how suspicious it is," Pulman says.
Pulman describes the use of software to identify false users as "possible, but difficult", especially as, with little knowledge or formal acceptance of the phenomenon, few would be willing to invest in the complex software packages that would be required.
As Pulman would have it, the best defence against this behaviour would be a combination of two main approaches, the first being raising awareness in the forum communities themselves. Alert users are more likely to spot the warning signs, as Pulman describes.
"The cases tend to involve quite a few near-fatal bouts of illness, followed by miraculous recoveries. It could be fantastic claims and continual dramatic events. Sometimes, if someone else in the group puts a post up that gains attention, then they might create an event that's even more fantastic to put the attention back on them. If they're posting as different people, say a boyfriend and a girlfriend, you might find identical patterns of writing or phrases that consistently come up when it's just the one person writing."
Formal recognition of MBI
The second approach is to promote MBI in more official circles, as health systems and academic institutions have been slow to recognise medical or psychological phenomena that are specific to the internet. Pulman notes that in the entire DSM-5 mental health manual that's currently in review, there is only one mention of the internet.
Pulman believes that improving the medical credibility of behaviours such as MBI could lead to healthcare systems like the NHS taking a more proactive stance to forums and other social media, something he says the UK health service has been "quite bad at" so far. There is also a generational component to such 21st century issues, and senior health figures might need to be caught up by digital specialists.
"The further up the healthcare organisations you go, the less likely they are to be using social media or understanding it, which causes problems," he says. "I think you need something that's almost like a Google equivalent to come into healthcare and give them a steer on what they should be doing."
Improving the capability to identify and expose these users is also important from a therapeutic standpoint. While many users exhibiting MBI tendencies on health forums fit into the wider culture of everyday internet 'trolling', others are likely to be suffering from deeper mental health problems that healthcare providers should be trying to address. As things stand, on top of the pain and waste these posters cause, there is potentially a whole area of clinical need that is falling through the cracks.
"At the moment, it's all very much on an amateur basis," says Pulman. "So if someone sets up a group on Facebook, someone with Munchausen by Internet goes on there and does something, then disappears. There's no way of reaching them or reaching out to them."
---
Related content
---
Excessive, unmanageable data may be to blame for low productivity rates in the drug industry.
With data collection from more than 500,000 volunteers complete, what does the short and long-term future hold for the UK Biobank?
UK proposals to open up public healthcare data to Big Pharma could boost British pharmaceutical innovation once again. But while the government hopes to create a real centre of drugs research, concerns about patient privacy and organisational issues still need to be addressed.
Despite modern software advances, creating an overarching clinical data management strategy remains hugely challenging.
---