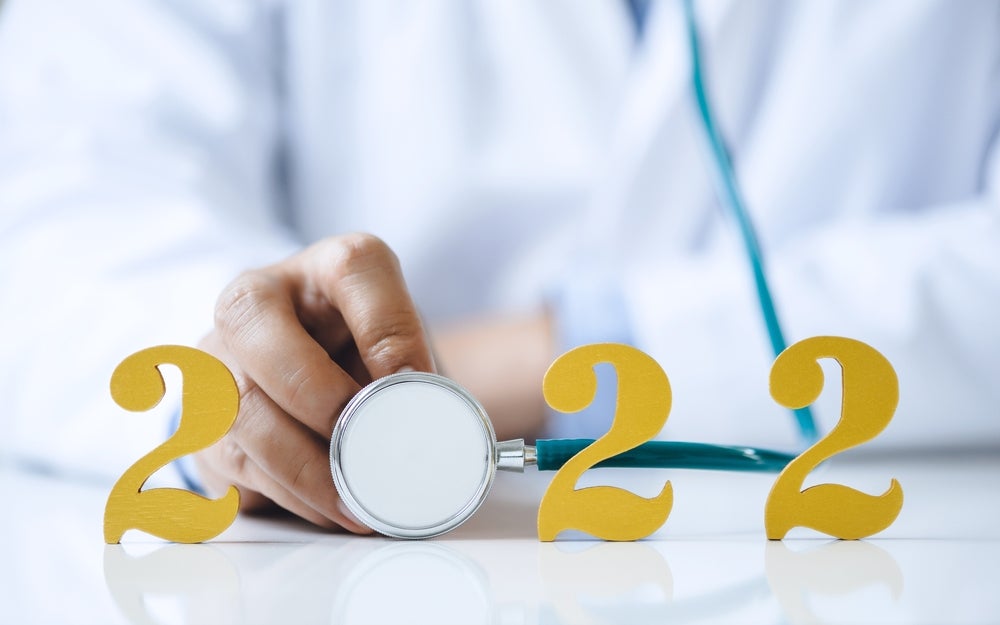 With the Covid-19 pandemic sending shockwaves in the hospital sector, healthcare providers will continue looking for ways to slowly rebuild in 2022.
Yet, there is likely to be increased unease if the more transmissible SARS-CoV-2 Omicron variant will extinguish the spark of recovery seen in the sector that was detected last year. In a comment piece, Azadeh Laffafian also asks: how real is the 2021 recovery and will this momentum continue in 2022? In a separate piece, she looked into which countries are likely to have the most hospital project completions next year.
The Covid-19 pandemic has further revealed parts of the healthcare system that need improvement. As an example, Darcy Jimenez and Andrew Hillman crunched the numbers to find out what drugs are in short supply in the US, based on FDA data.
Meanwhile, Andrew notes that middle-income countries' healthcare sectors are expected to outgrow those in high-income countries up until 2024. In a report by Patrick Scott, he points to emerging trends as to what the healthcare industry is investing in this year.
Decentralisation trending in clinical trials
In the world of clinical trials, an exclusive investigation by Clinical Trials Arena shows the frequency of decentralised studies will reach new heights in 2022, with a likely 28% jump from last year. This analysis by Andrew and Kezia Parkins looks at the specific decentralised elements that will gain significant momentum this year. On that note, Darcy looks at some tech innovations set to impact drug discovery and development this year.
In another exclusive data-led investigation, Andrew and Reynald Castañeda investigate which diseases are set to have an increase in clinical trial activity this year. In a separate article, Manasi Vaidya discovers that, fuelled by the successful use of mRNA vaccines in Covid-19, RNA therapeutics are expected to make larger strides in 2022. As for the environmental, social and governance (ESG ) framework, Jennifer Smith-Parker reports that sponsors see artificial intelligence as its main investment target, with 3D printing being an untapped area.
Pharma: the big picture
Elsewhere in pharma, Darcy looked into which products fall in the grey area between drugs and devices, and what financial and regulatory consequences are there for companies that wrongly classify their assets. Meanwhile, on Pharmaceutical Technology, Fiona Barry and Manasi find that a recent international agreement to harmonise tax rates evoked mixed views on its real-world impact for pharma companies headquartered in jurisdictions long considered tax havens.
In our disease-specific coverage, Kezia investigates the future of hypogonadism treatments. Also, Darcy reports on the threat of antibiotic resistance and its impact in treating chronic urinary tract infections.
Opportunities with unconventional designs
Unconventional trial designs have been increasingly considered over the past several years to enhance clinical trial efficiencies. In a series of investigations, William Newton discovers that there could be an opportunity for platform trials to gain momentum in rare dystrophies or gene therapies. While data shows that basket trials have more traction than umbrella trials, both are still a drop in the bucket in the cumulative rare disease studies.
The pandemic has further emphasised the need for better representation in clinical trials. In fact, this was a hot topic at last month's Annual Meeting of the American Society of Hematology (ASH). Hematological cancer investigators told Adam Zamecnik the ways in which the industry could be more inclusive, with their comments applicable to a wider range of indications.
by Clinical Trials Arena editor Reynald Castañeda