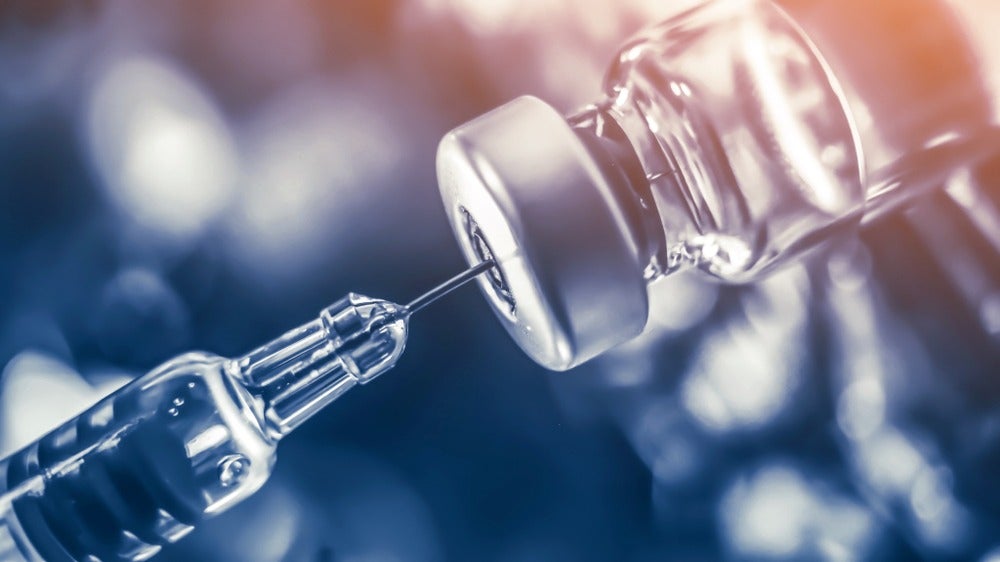 In August, the New York Department of Health in the US issued emergency regulations tightening access to medical vaccine exemptions for children.
Doctors will now require medical documentation for patients who opt out of immunisations, further limiting routes for vaccine refusal following an earlier repeal of religious exemptions.
The state is experiencing its worst measles outbreak in decades, totalling over 400 cases this year in areas outside of New York City. Yet vaccine-hesitant groups have condemned the laws, citing risks that vaccines may pose to infant development despite the overwhelming evidence that measles, mumps, and rubella (MMR) vaccines are safe and effective.
In the age of rampant vaccine misinformation, GlobalData believes that strengthening public health regulations will be a necessary short-term component of the larger imperative to eliminate measles.
From a national perspective, overall immunisation rates for children 12 months of age or older have remained consistent with historical levels. Around 7.4 million children in the US received the MMR vaccine in 2018 at a vaccination rate of nearly 90 per cent. Instead, most recent infections have occurred in cloistered areas of high vaccine refusal, either due to medical or religious exemptions.
Rockland County in New York, which contains around 0.1 per cent of the total US population, accounted for the vast majority of state-wide cases and roughly 25% of all national measles infections in 2019.
After Rockland officials moved to ban all unvaccinated children from public spaces for 30 days, a debate emerged around the balance between community welfare and personal health autonomy.
Unfortunately, the basic terms of this conflict remain misaligned due to suspicion of medical consensus — sown in part by false information circulated via social media.
In the US, the two most commonly administered MMR vaccines are GlaxoSmithKline's Priorix and Merck's M-M-R II, the latter of which has been approved by the FDA since 1971. Both products are responsible for the suppression of measles infections in the US over multiple decades, from over 500,000 annual cases before 1963 to a record low of 37 total cases in 2004.
In 2018, Priorix and M-M-R II accounted for over 26% of all pediatric combination vaccine sales in the US. However, experts warn that vaccines become vulnerable to their own success across several generations, erasing the dangers of measles and other infections from the public consciousness and allowing anti-vaccine propaganda to take root.
In 2019, the World Health Organization (WHO) designated vaccine hesitancy as one of the top 10 threats to global health. Fortunately, lessons from the past year will continue to inform new public health strategies in the US. Facing government pressure to combat anti-vaccine content, social media platforms such as Facebook and YouTube are moving to lessen the reach of misleading medical information. Furthermore, there is evidence that social and legal consequences, including school and daycare exclusions, may be effective at motivating parents to vaccinate their children. Most importantly, the health and cost-saving benefits of immunisation must continue to be reinforced to the general public. Childhood vaccines are estimated to prevent 14 million infections in the US for each vaccinated birth cohort, saving over $40bn in projected direct and indirect costs.
Related reports
GlobalData (2019). Seasonal Influenza Vaccines: Market Analysis and Forecasts to 2028, to be published
GlobalData (2019). Pediatric Combination Vaccines: Global Drug Forecast and Market Analysis to 2028, May 2019, GDHC177PIDR