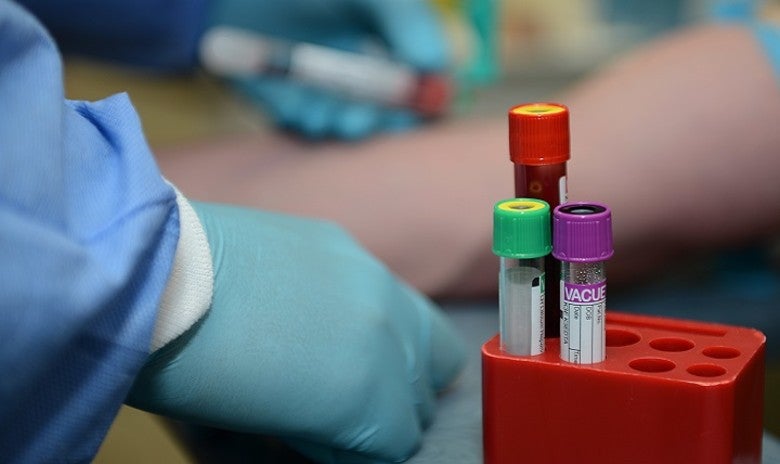 Chronic lymphocytic leukaemia (CLL) is a type of cancer where an excess of B-cell lymphocytes is produced in the bone marrow. B cells function to fight infection and are the predominant type of lymphocyte that accumulates in the bone marrow and blood.
In the pathological condition of CLL, B cell DNA is damaged and is unable to effectively fight infection. Instead, it grows uncontrollably, affecting healthy blood cells. The diagnosed incident cases of CLL are forecast by GlobalData epidemiologists to increase over time.
The chronic lymphocytic leukaemia rise in adults
Figure 1 presents the diagnosed incident cases of CLL in men and women ages 18 years and older in the seven major markets (7MM: US, France, Germany, Italy, Spain, UK, and Canada) from 2017 to 2027.
GlobalData epidemiologists forecast an increase in diagnosed incident cases of CLL in the 7MM from approximately 42,000 cases in 2017 to approximately 50,000 cases in 2027, with an approximate Annual Growth Rate (AGR) of 2.00% during the forecast period. The US is expected to have the highest number of diagnosed incident cases of CLL in 2017 with 19,000 cases, while Spain will have the lowest number of diagnosed incident cases of CLL with 2,000 cases.
GlobalData attributes changes in the diagnosed incident cases of CLL in the 7MM to the moderately increasing trend in incidence in the 7MM, along with the increase in the elderly population in the markets. The population of those ages 60 years and older in the 7MM is expected to increase between 2017 and 2027 from approximately 74 million to 91 million.
An ageing population means an increase in diagnosed incidence cases, which largely reflects cell DNA damage accumulating over time and increased exposures to risk factors over time. CLL is primarily a disease of the elderly population, with less than 10% of the cases occurring in patients below 40 years of age. It is unclear why certain age groups have seen an increase in incidence in the past ten years. More research is necessary to determine the drivers of the increase in incidence rate.