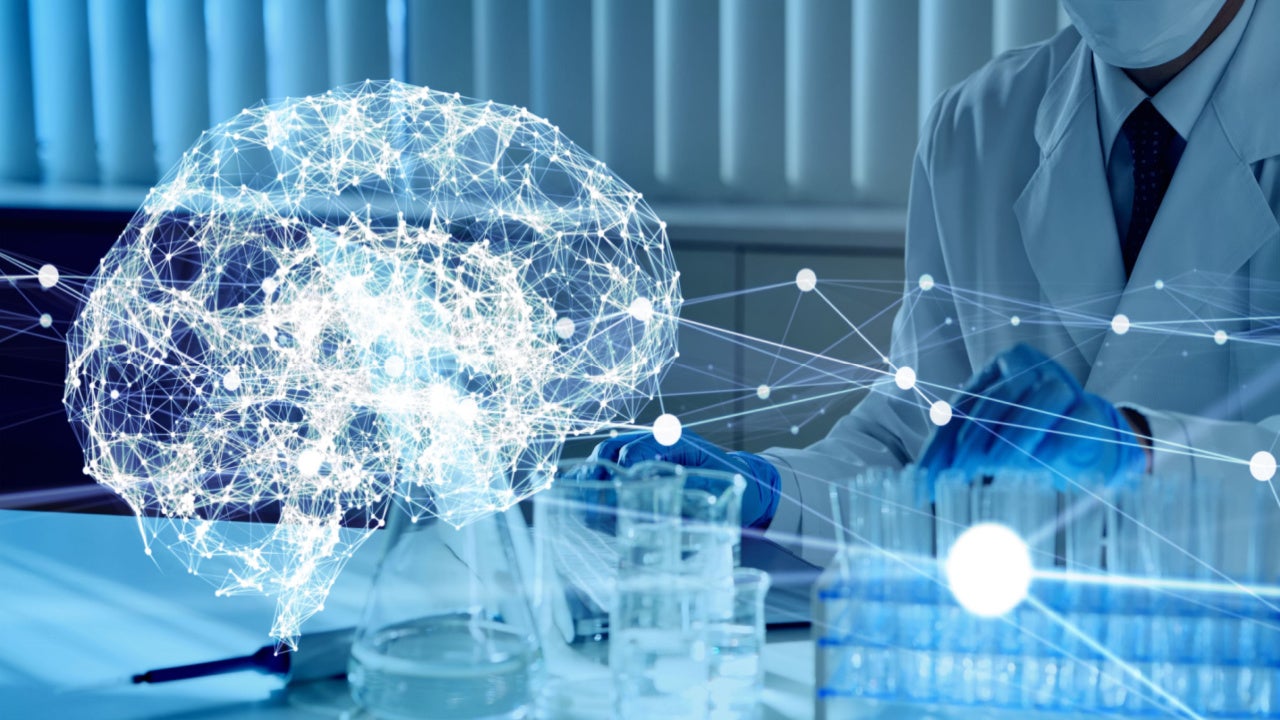 The pharma industry has deeply rooted environmental, social, and governance (ESG) issues that challenge sustainability. Overcoming these challenges requires collaborative, proactive steps to achieve sustainability goals and turn the reputation of this industry around.
Listed below are the key technology trends impacting the ESG performance in the healthcare sector, as identified by GlobalData.
Artificial intelligence (AI)
Pharma and medical device companies are implementing AI to transform supply chains and better manage their operations. With predictive analytics, AI provides increased visibility of supply chains, improving transparency around costs, logistics, warehousing, and inventory. Data are collected from each stage and then analysed by AI algorithms to increase efficiency and productivity.
AI also speeds up the drug development process, which could translate into cheaper drugs for patients. BenevolentAI is exploring AI for disease modification across weeks rather than months. Additionally, AI can improve patient wellbeing by automating health records, predicting illness, and enhancing treatment efficiency.
3D printing
For pharma and medical device companies, 3D printing can reduce costs, waste, and the environmental burden. Aprecia Pharmaceuticals' Spritam, an anti-epileptic drug, is the first and only 3D-printed pharmaceutical, having received US Food and Drug Administration (FDA) approval in 2015. While large pharma companies have been slow in this area, Merck and GSK are now using 3D printing for clinical trials and manufacturing. Orthopaedic companies have been using 3D printing for their implants for years.
3D bioprinting offers an alternative to animal testing in drug development. 3D tissues provide a far more accurate representation of reality, resulting in more predictive findings for drug candidates and reduced late-stage failures.
Cybersecurity and ESG
The healthcare industry is vulnerable to cyberattacks due to the amount of valuable and sensitive data it produces. During the pandemic, there have been numerous cyberattacks on hospitals and institutions, especially those associated with Covid-19 research. This is demanding stronger investments in cybersecurity across the industry. There is also increased risk of cybersecurity attacks since the start of the Ukraine invasion, with companies and healthcare systems on high alert.
Telemedicine poses significant privacy and security issues. Staff must be trained on processes and systems and patients made aware of security best practices. Blockchain can mitigate cybersecurity risks by preventing unauthorised access to assets such as networks and clinical data, ensuring systems are efficient for healthcare professionals and patients.
This is an edited extract from the ESG (Environmental, Social, and Governance) Top Trends by Sector – Thematic Research report produced by GlobalData Thematic Research.