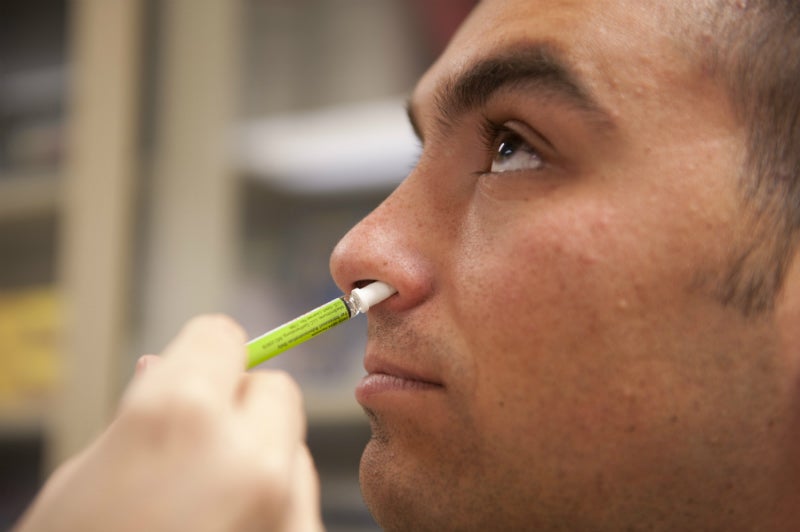 Influenza, commonly known as "the flu," is a contagious respiratory illness caused by influenza viruses. The US for Disease Control and Prevention (CDC) has reported approximately 80,000 flu deaths and over 950,000 influenza-related hospital admissions during the winter of 2017–2018.
Vaccination has been shown to reduce flu morbidity and mortality, as well as the high economic burden associated with flu illness. According to the CDC, 46.7% of women and 39.9% of men ages ≥18 years had a flu vaccination during the 2017–2018 winter season.
The vaccination rate was very low in ages 18–44 years and highest in ages 65 years and older, which is suggestive of higher uptake in the older population. GlobalData epidemiologists forecast that the vaccination rate in all ages in the US will remain fairly constant from 2015 to 2025, at 47% and 48%, respectively. Despite the obvious benefits, flu vaccination coverage among adults in the US remains low, with only about four out of 10 adults reporting receipt of a flu vaccination.
Flu vaccination is a safe, effective, and cost-effective method of preventing flu infections, but there are significant barriers and negative sentiments around vaccines. Flu is often confused with the common cold, and people perceive that they or their children are not at risk of the serious complications from flu. Apathy towards flu vaccination is more common in younger adults.
There is also a negative sentiment around flu vaccine safety that has been exacerbated by the reports on its side effects in the media. The lack of significant improvement in vaccination coverage also highlights the lack of an effective national strategy for flu vaccination promotion.
As flu remains a significant health problem, especially for children, older adults, or in people with poor immunity, vaccination remains the most effective preventive measure. However, there is a significant and persistent barrier to vaccination coverage that still needs to be addressed.