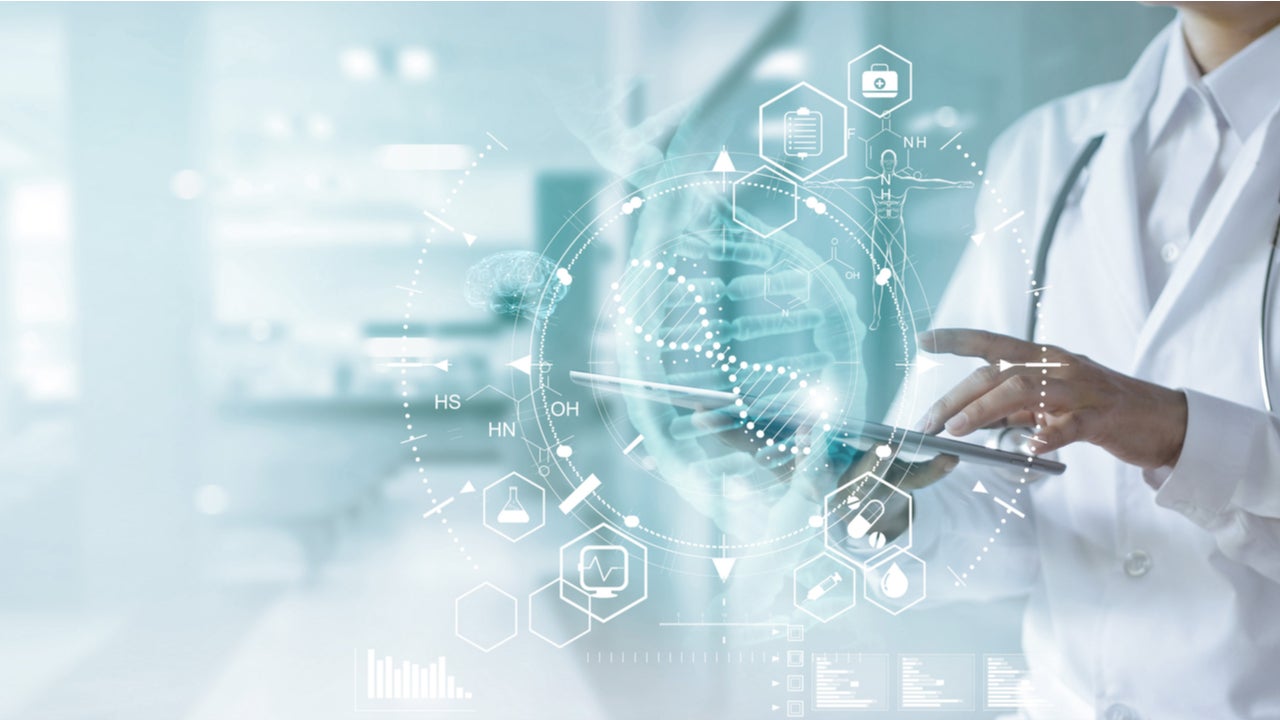 The top tweeted terms are the trending healthcare industry discussions happening on Twitter by key individuals (influencers) as tracked by the platform.
1. Intensive Care Unit – 936 mentions
The shortage of paediatric ICU beds in the US, ICU beds being full at hospitals in Tennessee, and Vitamin D supplements reducing ICU admissions and Covid-19 deaths were some of the discussions that made intensive care unit (ICU) a popular healthcare mention in Q3 2021.
Chelsea Clinton, a writer and health advocate, tweeted on how the rise in Covid-19 cases among children is leading to a shortage of paediatric ICU beds across the southern part of the US. She shared a list of steps that need to be taken by the government to deal with the rising hospitalisations among children. The list was shared by sociologist and demographer Dr. Courtney Boen and called for the government to implement a state-wide indoor masking policy even in schools. Other steps included the need for an Emergency Use Authorization (EUA) for vaccines meant for children and mandatory vaccination for school staff and other employees. Federal support towards in-school Covid-19 mitigation efforts was also among the steps mentioned in the list.
Michael Gibson, CEO of Baim Institute for Clinical Research, a non-profit academic research organisation (ARO), shared an article on ICU beds in the majority of hospitals in the Tennessee metro area being full due to a surge in Covid-19 cases. The number of coronavirus hospitalisations in Tennessee skyrocketed since 01 July rising from 200 to more than 2,500. Covid cases rose more quickly among unvaccinated school children who were passing the infection to their parents. The state also experienced rising cases from other diseases such as respiratory syncytial virus, apart from staff shortages. Several patients were stranded in the emergency room due to a shortage of hospital beds, according to Dr. Wendy Long, president of the Tennessee Hospital Association.
Another discussion on ICU was shared by Gitte Pedersen, CEO of diagnostics company Genomic Expression, about high-dose vitamin D supplements reducing ICU admissions and Covid-19 deaths. The article detailed the analysis of more than 50 clinical studies that found evidence of how high doses of vitamin D taken during the early stages of Covid-19 treatment can significantly reduce the need for ICU admissions. The analysis found that the administration of a 200,000 IU dose of vitamin D is safe and can reduce complications and death in Covid-19 patients. It also found that vitamin D supplementation of between 100,000 and 600,000 IU can prevent ICU hospitalisations by 80%.
There are ~20,000 kids in quarantine in Mississippi. 8,000 kids in one Florida school district. Thousands more across Tennessee, Texas and South Carolina. We're running out of pediatric ICU beds across the South. A good list of what the administration should do to protect kids: https://t.co/2slMKBKJTm

How well do you really know your competitors?

Access the most comprehensive Company Profiles on the market, powered by GlobalData. Save hours of research. Gain competitive edge.

Company Profile – free sample

Thank you!

Your download email will arrive shortly

Not ready to buy yet? Download a free sample

We are confident about the unique quality of our Company Profiles. However, we want you to make the most beneficial decision for your business, so we offer a free sample that you can download by submitting the below form

By GlobalData

— Chelsea Clinton (@ChelseaClinton) August 19, 2021
2. Covid-19 – 839 mentions
The surge in Covid-19 cases leading to post-traumatic stress disorder (PTSD) among healthcare workers, the importance of Covid-19 vaccination for healthcare workers, and unvaccinated Covid-19 hospitalisations leading to high costs for the US healthcare system were some of the trending topics discussed around Covid-19 in Q3 2021.
Ian Weissman, radiologist at Milwaukee Veterans Affairs Medical Centers, shared an article on how the surge in Covid-19 cases is leading to the incidence of PTSD among healthcare workers, who faced symptoms such as nightmares, recollections of dead patients, and panic attacks after hearing medical alarm sounds. Studies conducted before the pandemic revealed that the PTSD rates in healthcare workers were between 10% and 50%. Healthcare worker unions and American Medical Association are voicing the need to provide free and confidential mental health services for doctors and healthcare workers, the article detailed.
In another tweet, Amesh Adalja, senior scholar at the Johns Hopkins Center for Health Security, shared an article on the need for healthcare workers to get fully vaccinated. US President Biden's mandate directing healthcare institutions that are part of Medicare and Medicaid programmes to enforce vaccination as a condition of participation is a key step in improving vaccination rates, according to the article. Unvaccinated healthcare workers pose the risk of endangering patients and increasing the burden on hospitals, the article added.
Covid-19 was also discussed in an article by Jane Sarasohn-Kahn, advisor at healthcare firm THINK-Health, that mentioned how Covid-19 hospitalisations of unvaccinated people are increasing the cost for the US healthcare system. The article highlighted that 25% of adults above the age of 18 did not receive the Covid-19 vaccine as of September 2021. Low vaccination rates coupled with the Delta variant is leading to a rise in Covid-19 hospitalisations, which in turn are costing taxpayer-funded public insurance programmes.
Data from the Department of Health and Human Services (HHS) and the US Centers for Disease Control and Prevention (CDC) indicates that more than 287,000 Covid-19 hospitalisations could have been prevented during the months of June, July, and August. The cost of these preventable Covid-19 hospitalisations during the three months was estimated at $5.7bn, according to the article.
Each COVID-19 surge poses a risk for healthcare workers: PTSD. Nurse Prott's knees jump, his heart races, his mouth goes dry & his mind floods w dark memories when he talks about working in the @milwaukeeva intensive care unit (ICU) during pandemic surges. https://t.co/4MNQT3jIW1

— Ian Weissman, DO (@DrIanWeissman) September 6, 2021
3. Digital Health – 461 mentions
The decline in the use of telemedicine, trends in telemedicine use during the pandemic, and Australia's national digital health strategy were some of the widely discussed topics around digital health in Q3.
Donna K Lencki, former chief marketing officer at health insurer Capital Blue Cross, shared an article on how the use of telemedicine surged during the pandemic but has declined to 20%, according to a survey conducted by the University of Pittsburgh Medical Center's (UPMC) Center for Connected Medicine. The report found that telemedicine accounted for a fifth or less of all appointments in 80% of the 100 hospitals and healthcare systems that participated in the survey. Furthermore, hospitals with at least 30% telemedicine visits expect that number to decline in the next few months.
Patients are preferring to have face-to-face consultations with doctors although telemedicine is proving to be useful for certain types of patients. The report found that telemedicine was most used in mental health and endocrinology issues and is expected to expand to other areas such as chronic care management and primary care. Patient access, comfort with technology, and reimbursements are some of the issues that are hindering the uptake of telemedicine, the article added.
In another tweet, Heather Lavoie, CEO of healthcare analytics company Geneia, shared an article on telemedicine usage trends during the pandemic. The Centers for Medicare and Medicaid Services (CMS) announced in March 2020 that all providers will be reimbursed for telemedicine services delivered to any patient. Telemedicine usage, however, started to decline significantly after peaking at two million visits in May 2020 to less than 800,000 in April 2021. Furthermore, just one out of ten Medicare recipients used telephone calls as a form of telemedicine. The use of telemedicine also did not differ by race or ethnicity as Latino and Asian beneficiaries together accounted for 56% of telemedicine usage, followed by Black beneficiaries (55%) and non-Latino white beneficiaries (51%).
Another discussion on digital health was shared by Tony Dao, informatics specialist at CHOC Children's hospital, on the launch of a national digital health survey by the Australian Digital Health Agency (ADHA). The data from the nationwide survey will be used to build a digital health strategy for the government, healthcare systems and consumers. The strategy will ensure the availability of health information, provide access to information on medicines and ensure confidentiality of the workforce who are using digital health technologies.
.@UPMC is continuously putting efforts forth to determine what will make virtual care most successful as well as determining the best platform for #patients and providers. https://t.co/CNwXhf1A21 @bizjournals #telemednow #digitalhealth

— Donna K. Lencki (@DonnaKLencki) September 14, 2021
4. Health Insurance – 305 mentions
Insurance companies that also own healthcare providers gaining more profits, the impact of Covid-19 on healthcare insurance premium rates, and employee expectations from employer-sponsored health benefits were some of the popular discussions on health insurance in Q3 2021.
Tyson Lester, president of insurance company Policy Advantage Insurance Services, shared an article on how healthcare insurers are making higher profits during the pandemic. Insurers who also own healthcare providers are able to retain the premiums. Insurance company UnitedHealth Group, for example, reports intercompany eliminations every quarter where money is transferred from one part of the organisation to another. The transaction cannot be recorded as revenue as UnitedHealth is simply paying itself. UnitedHealth reported eliminations worth $43.8bn in the first half of 2021, which will translate to $91bn for the full year. Other insurers such as Bright Health are also following UnitedHealth's strategy and entering the care delivery space.
Dave Dillon, senior vice president and principal at actuarial services provider Lewis & Ellis, shared an article on how Covid-19 will impact healthcare insurance premium rates in the US in 2022. The pandemic continues to increase healthcare costs and is likely to put pressure on the 2022 insurance rates. Another factor that is likely to prompt an increase in insurance rates is the large number of elective surgeries that were postponed by Americans. The Affordable Care Act (ACA) and telehealth, however, are likely to positively impact insurance rates. The changes made to the ACA under the American Rescue Plan (ARP) Act have helped to improve access and affordability, which is expected to reduce health insurance rates.
Another discussion on health insurance was shared by Matt Fisher, general counsel at Carium, a healthcare provider, on the expectations of employees from employer-sponsored health benefits. Employees want employers to improve preventative care services, disease management and mental health care, according to a survey conducted by Marathon Health, a healthcare company. The survey included participation from 1,100 employees who are working full-time and 430 human resource heads. Eight out of ten employees and employers said they would use or build a physical care location at or near their workplace or make virtual care available. Furthermore, 45% of employees wanted more access to mental health care under their employer-sponsored health plans, the survey found.
Via @Axios: "Profits swell when insurers are also your doctors." https://t.co/4bXcCfg5Ew

The #MedicalLossRatio was established in 2011 by the #ACA to cap #HealthInsurance company profits.

How are they getting around this? By purchasing provider services where there's no cap.#HR

— Tyson Lester, ChHC®, REBC®, RHU® (@TysonLester) July 16, 2021
5. Nursing Homes – 243 mentions
The need for nursing home staff to get vaccinated, taking loved ones out of long-term care facilities during the pandemic, and West Virginia exploring the need for boosters for nursing home residents were some of the popular discussions around nursing homes in Q3.
Charles Ornstein, managing editor at news agency ProPublica, shared an article on the need for nursing staff to get vaccinated as Covid-19 infections continue to rise. Data from the CDC has indicated that nursing home infections increased from 326 in the week ending 27 June to 1,312 in the week ending 25 July. The article noted that it is essential for workers to get vaccinated to prevent a surge in infections. Nursing homes, however, have been reluctant to impose vaccine mandates due to fear of workers leaving their jobs creating a shortage of workers.
Gideon Gil, managing editor at STAT, a publishing agency, shared an article on how taking a loved one out of a long-term care facility during the pandemic was a smart decision for those who could afford it. Long-term care facilities reported some of the highest infection and deaths rates in 2020. Home care, however, can prove costly for those who cannot afford it. Activists are calling for policy changes to provide people with access to home care benefits. The Biden administration has also proposed a $400bn expansion of Medicaid to provide coverage for home and community-based care, the article highlighted.
Nursing home was also discussed in an article shared by Meg Tirrell, senior health and science reporter at CNBC, a broadcasting media agency, on how West Virginia plans to test the antibody levels of nursing home residents to determine the need for boosters. State officials want to determine whether vaccinated nursing home residents are losing their immunity. The move follows the rising number of Covid cases in West Virginia due to the Delta variant. Experts, however, have questioned the strategy as the federal government has not authorised booster shots. Dr. David Wohl, a professor of medicine at the University of North Carolina School of Medicine, stated that even if West Virginia can demonstrate that antibody levels have dropped, it cannot provide booster shots until they are authorised by the federal government.
As breakthrough covid infections rise, nursing home chains require that staffers be vaccinated https://t.co/CX5bdajPWn

— Charles Ornstein (@charlesornstein) August 6, 2021