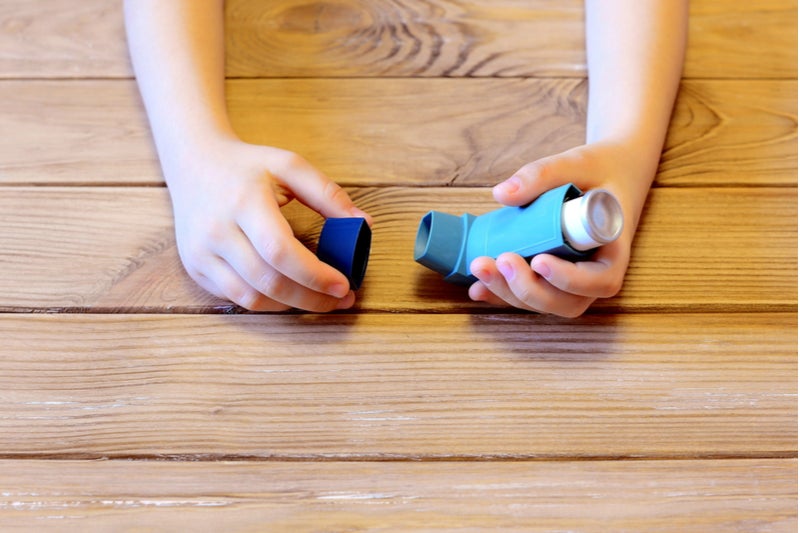 Asthma is a chronic respiratory disease characterised by recurrent attacks of breathlessness and wheezing. These attacks vary in frequency and severity depending on the person. During an attack the bronchial tubes swell, causing the airways to narrow and reducing air into and out of the lungs. Over time, this condition can cause permanent lung damage.
According to the Centers for Disease Control and Prevention (CDC) in the US, approximately 6 million children in the US aged 0–17 years have asthma. Currently there is no cure for asthma; however, it is possible to manage symptoms in order to reduce attacks and avoid hospitalisations.
Recognising the symptoms of asthma and having an action plan is crucial to reducing the number of children who experience asthma attacks and reducing the economic burden to families and patients. Uncontrolled asthma results in medical visits, hospitalisation, lost school days and reduced productivity.
The CDC analysed data on children with asthma collected in the 2001–2016 National Health Interview Survey (NHIS) in children younger than 18 years old and found that prevalence of asthma increased from approximately 8.7% in 2001 to 9.4% in 2010, and then fell to 8.3% in 2016. Findings from the NHIS indicated that approximately 62% of children had experienced one or more asthma attacks in 2001 compared with 54% in 2016.
This decline in asthma attacks was observed across all age groups and sexes. Increased awareness of symptoms and having an action plan were factors that contributed to the decline in asthma attacks. More children in 2013 had received an asthma action plan (51%), were taught how to recognise the early signs of an asthma attack (76%) and were taught what to do during an asthma attack (80%) than in 2003 (40%, 72%, and 78%, respectively).
While results from the NHIS are encouraging and show that the prevalence of asthma and asthma attacks decreased from 2001 to 2016, likely due to increased awareness and education on asthma, it is important to continue increasing the proportion of children who receive self-management education on asthma as approximately half of the children with asthma in 2016 did not have an action plan.
Promoting asthma awareness and asthma action plans and teaching children, parents, and others involved in asthma care how to avoid potential asthma triggers such as allergens or irritants the US will likely continue to reduce the number of children who experience asthma attacks and reduce the economic burden associated with asthma. Increased access to medical care and treatment will also improve the quality of life of children diagnosed with asthma as well as reduce severe outcomes such as emergency hospitalisations.
Related reports
GlobalData (2019). Allergic Rhinitis: Epidemiology Forecast to 2028, July 2019, GDHCER213-19
GlobalData (2017). EpiCast Report: Chronic Obstructive Pulmonary Disease – Epidemiology Forecast to 2025, June 2017, GDHCER152-17
GlobalData (2017). EpiCast Report: Cystic Fibrosis– Epidemiology Forecast to 2025, April 2017, GDHCER147-17