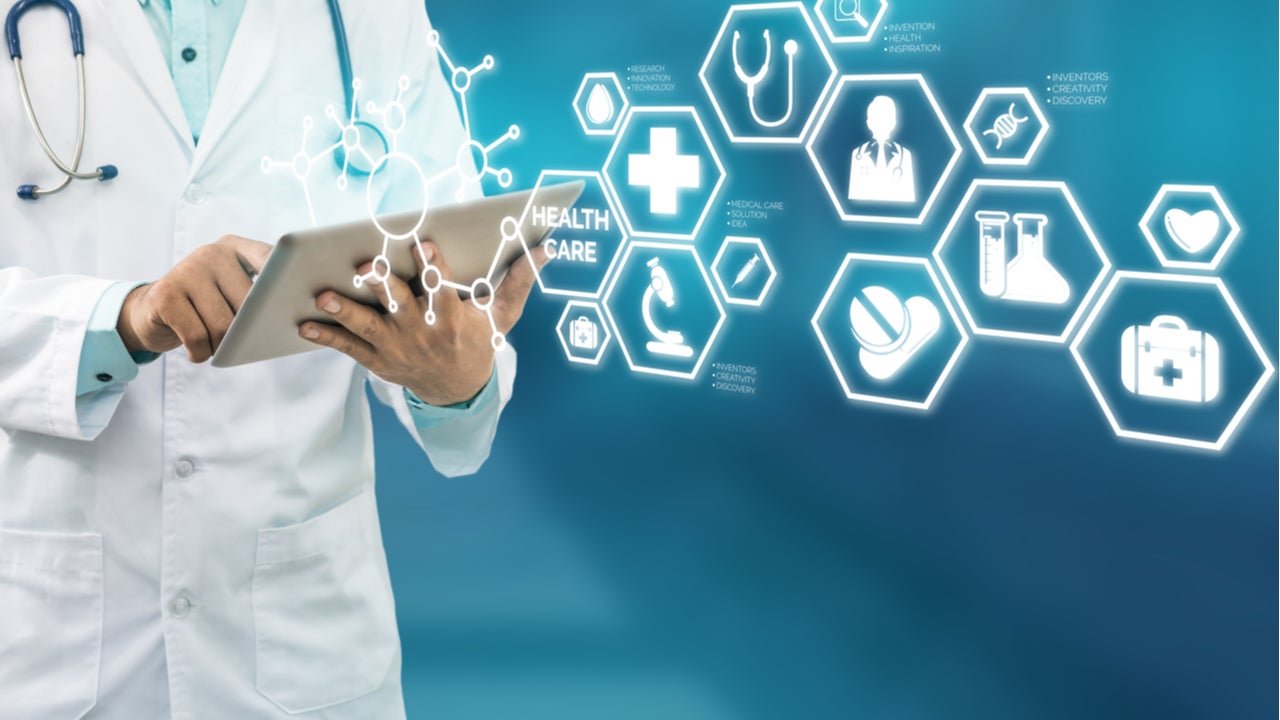 Hospital Management lists five of the most popular tweets on healthcare in Q4 2021 based on data from GlobalData's Healthcare Influencer Platform.
The top tweets are based on total engagements (likes and retweets) received on tweets from more than 150 healthcare experts tracked by GlobalData's Healthcare Influencer platform during the fourth quarter (Q4) of 2021.
The most popular tweets on healthcare in Q4 2021: Top five
1. Eric Topol's tweet on the need to consider hybrid immunity when developing a vaccine policy
Eric Topol, founder and director of the Scripps Research Translational Institute, tweeted on how a prior Covid infection and vaccine or hybrid immunity is not being considered as equal to being fully vaccinated. He stated that many countries have made this a health policy, except the US. Several European countries including Spain, Germany, France, and Italy have recommended that those with an underlying health condition and have had a prior infection should receive at least one dose of the vaccine. Similarly, Israel offered a temporary green pass or an immunity passport to those who have recovered from Covid-19 in the last six months, regardless of their vaccination status.
The article detailed that scientists and public health officials should be open to evidence that prior infection together with a single vaccine dose can provide natural immunity. A study conducted by Dr Charlotte Thålin, a lead investigator for Covid-19 immunity at the Karolinska Institute in Stockholm, and her team found the immune responses of about 2,150 Swedish healthcare workers after a prior Covid-19 infection and vaccination led to long-lasting protection from the infection. Scientists and policymakers should consider these insights while enforcing vaccine policies, opines Thålin.
Username: Eric Topol
Twitter handle: @EricTopol
Likes: 365
Retweets: 87
2. Sarah Kliff's tweet on a new ban on surprise medical bills in the US
Sarah Kliff, an investigative reporter at The New York Times, shared an article on a new ban issued on surprise medical bills in the US. The new law will make all the extra and undisclosed medical emergency and high routine care bills charged by doctors illegal, the article highlighted. The new consumer protection cover is expected to help everyone who interacts with the healthcare system, stated Senator Bill Cassidy, a Republican from Louisiana. Patients will be responsible for a co-payment or deductible, but will not be charged extra, the article detailed.
The article highlighted that approximately 20% of the emergency cases in the US were treated by someone outside of a patient's insurance network, such as emergency room doctors, radiologists or laboratories. It often led to several follow-up bills for patients, which are illegal under the new law, the article noted. The law, however, does not prevent ambulance companies from billing the patients directly if they travelled on roads, but does offer cover against surprise bills from air ambulances, the article detailed.
Username: Sarah Kliff
Twitter handle: @sarahkliff
Likes: 278
Retweets: 67
3. Andy Slavitt's tweet on the Missouri state filing a lawsuit to block vaccine mandate for healthcare workers
Andy Slavitt, a healthcare advisor, shared an article on Attorney General Eric Schmitt leading an alliance of nearly 12 states to file a lawsuit to block the federal Covid-19 vaccine mandate for healthcare workers under the Centers for Medicare and Medicaid Services (CMS) umbrella. The lawsuit is the first to challenge the CMS mandate, and alleges that it is in violation of the Administrative Procedures Act (APA). Schmitt has already sued to prevent the federal vaccination mandate for large companies, and federal contractors and employees, the article detailed. He believes that requiring healthcare workers to get vaccinated or face the risk of termination is both unconstitutional and unlawful, and could further worsen healthcare staffing shortages, especially in Missouri's rural areas.
The Biden administration announced two vaccine mandates in November 2021, requiring employers with at least 100 employees to ensure that they were fully vaccinated against Covid-19 or submit to weekly tests by 4 January 2022. The CMS mandate also required all clinical and non-clinical healthcare workers to be completely vaccinated against Covid-19 by 4 January 2022, with exemptions for people with medical or religious reasons. Both the rules covered almost two-thirds of the workforce in the US, the article noted.
Username: Andy Slavitt
Twitter handle: @ASlavitt
Likes: 237
Retweets: 92
4. Adam W Gaffney's tweet on Biden's plans to expand free-at home testing for Americans
Adam W Gaffney, an assistant professor in medicine at Harvard Medical School, tweeted about the new plan announced by the US government to provide Americans with private health insurance seeking reimbursement for at-home tests as being totally inadequate. More than 150 million Americans with private insurance will be able to reimburse at-home tests by their insurance, in addition to getting tests covered at physician offices, pharmacies, and clinics with no cost sharing, the article highlighted.
Furthermore, for those who are not covered under private insurance, at-home tests will be distributed through clinics and health centres in addition to more than 20,000 federally-supported free testing sites across the US. Gaffney tweeted that the government's plans are insufficient for patients with Medicaid and Medicare coverage or those without any insurance coverage who are at the highest risk of getting infected from Covid-19. He added that the government should procure the tests by investing in expanding production and distribute them for free similar to how the vaccines were administered.
Username: Adam W Gaffney
Twitter handle: @awgaffney
Likes: 174
Retweets: 43
5. Charles Gaba's tweet on revised healthcare provisions in the Build Back Better (BBB) Act
Charles Gaba, founder of the ACASignups.net website that tracks enrolments for the Affordable Care Act (ACA), shared an article on the healthcare policies included in the revised Build Back Better (BBB) Act. There are 77 sections on healthcare policy improvements, Gaba tweeted. The BBB Act includes four sections on closing the Medicaid gap, nine sections dedicated to expanding and extending ACA and other health insurance subsidies, six sections on funding for home and community-based services (HCBS), and five sections providing various palliative and hospice training programmes.
It also includes 18 sections dedicated to funding for prenatal, perinatal, maternity, and postpartum health initiatives, with several of them devoted to researching and reducing racial bias in maternity care, the article detailed. Section 30601, for instance, ensures affordability of coverage for certain low-income populations. The section provides temporary enhanced ACA Marketplace cost-sharing reduction assistance to people with household incomes below 138% of the federal poverty level (FPL) between 2022 and 2025. Individuals who qualify for government-sponsored insurance, however, do not qualify for the temporary cost-sharing aid, the article noted.
Username: Charles Gaba
Twitter handle: @charles_gaba
Likes: 87
Retweets: 71