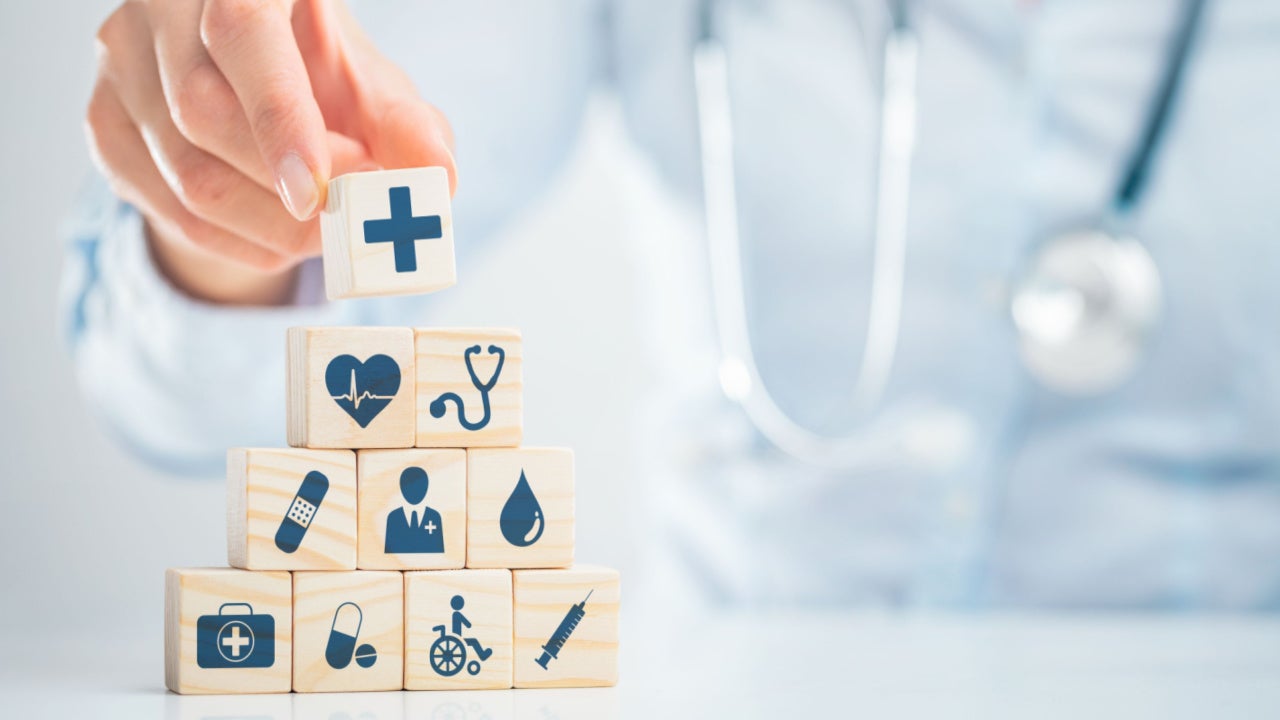 Hospital Management lists five of the top tweets on healthcare in May 2022 based on data from GlobalData's Healthcare Influencer Platform.
The top tweets are based on total engagements (likes and retweets) received on tweets from more than 346 healthcare experts tracked by GlobalData's Healthcare Influencer platform during May 2022.
The most popular tweets on healthcare in May 2022: Top five
1. Charles Gaba's tweet on half of Americans having healthcare coverage
Charles Gaba, founder of an independent website that tracks and predicts healthcare enrolment ACASignups.net, tweeted on half of the US population now having healthcare coverage through government programmes. Referring to a thread Gaba added that the Affordable Care Act (ACA) provided health coverage to about 31 million Americans, according to a new report by the US Department of Health and Human Services (HHS). The report also found that there were no reductions in uninsurance rates in every state ever since the law's coverage expansions took effect, the article detailed.
The HHS report further highlighted there were 11.3 million effectuated exchange enrollees, 14.8 million newly eligible Medicaid enrollees, 3.9 million previous eligible/streamlined Medicaid enrollees, and one million basic health programme (BHP) enrollees. The report further revealed that the total enrollment for Medicaid expansion, Marketplace coverage, and the BHP in participating states reported an all-time high of over 35 million people in early 2022, the article noted.
The HHS's Assistant Secretary for Planning & Evaluation (ASPE) build on a report from the Centers for Medicare & Medicaid Services (CMS) that revealed a record-breaking 21 million people receiving healthcare coverage across more than 40 states and territories due to the ACA's Medicaid expansion to low-income adults under the age of 65, the article highlighted. In addition, over two million people received coverage due to the Medicaid expansion under the Biden-Harris administration, which facilitated health coverage for underserved communities during the Covid-19 Public Health Emergency.
Username: Charles Gaba
Twitter handle: @charles_gaba
Likes: 60
Retweets: 26
2. Atanas G. Atanasov's tweet on the effects of Vitamin D supplementation on Covid-19-related outcomes
Atanas G. Atanasov, a principal investigator at Ludwig Boltzmann Institute for Digital Health and Patient Safety (LBI-DHPS), Medical University of Vienna, tweeted on Vitamin D supplementation having no significant impact on the risk of Covid-19 infection, whereas it was found to show protective effects against deaths, intensive care unit (ICU) admissions for Covid, and need for mechanical ventilation. A pooled analysis focused on understanding the impact of Vitamin D supplementation on the risk of Covid-19 infection, the hospital admission rate in asymptomatic or mildly symptomatic infected ambulatory individuals, and the ICU admission or fatality rate in Covid-19 infected hospitalised patients, the study detailed.
The study also revealed that the type of Vitamin D regimen did not impact the result, and that there was small or no reduction in the risk of SARS-CoV2 infection linked with Vitamin D supplementation, in adult patients who were not Vitamin D deficient at baseline. However, given the large confidence interval and the scarcity of sufficiently powered randomised controlled trials (RCTs), the data was found to be insufficient to arrive at a definite conclusion.
Username: Atanas G. Atanasov
Twitter handle: @_atanas_
Likes: 46
Retweets: 18
3. Bob Herman's tweet on health insurance CEOs raking in a record $283m in 2021
Bob Herman, a health care business reporter at healthcare news agency STAT, shared an article on the CEO's of America's seven health insurance and services firms having earned more than $283m in 2021, the most in any year in the past decade. According to STAT analysis annual proxy disclosures from CVS Health, the UnitedHealth Group, Anthem, Cigna, Centene, Humana, and Molina Healthcare dating back to 2012, revealed that surging stock prices significantly contributed to executives' increased fortunes.
The article further noted that higher profits drove the companies' stocks , while the Covid-19 pandemic caused people to delay care, resulting in insurers retaining the premiums that would have been paid out in the form of medical claims. Experts have argued that the pandemic should have encouraged insurers to do more to curb the country's healthcare prices. However, workers, employers, and taxpayers have continued to bear higher healthcare premiums, the article detailed.
The analysis revealed that about 87% of the insurance executives' pay in 2021 came from exercised and vested stock. David Cordani, the CEO of Cigna, took home $91m in 2021, the highest among other insurance executives. He also registered $366m since 2012 on his own, the article highlighted.
Username: Bob Herman
Twitter handle: @bobjherman
Likes: 45
Retweets: 32
4. Céline Gounder's tweet on the White House's move to ration Covid-19 vaccines
Céline Gounder, senior fellow and editor-at-large for public health at news agency Kaiser Health News, shared an article on the US administration cutting the budget for its Covid-19 operation due to lack of Covid funds. As a result, the government is constantly weighing tough decision to be taken with respect to Covid operations. One such is limiting access to its next generation Covid-19 vaccines to only the highest-risk Americans, a harsh move barely imaginable a year ago, the article detailed. The government, as a result, is gradually preparing to hand over the responsibility for other critical areas of the pandemic response to the private sector as early as 2023.
However, many decisions will still depend on the Congress, such as the authorisation of the $10bn in new Covid expenditure, which is being currently opposed by the Republicans, the article noted. Ashish Jha, the White House Covid coordinator, further added that some lawmakers were floating the idea that the federal subsidies that guaranteed free vaccines and treatments to all Americans be wound up, suggesting that private insurers take up the responsibility.
Although the White House did not consider this an option, due to its complexity and disruptiveness to the healthcare system and people, other administration officials opine that the responsibility of vaccines and treatments should be handed over to the traditional insurance market as early as in 2023, the article highlighted.
Username: Céline Gounder
Twitter handle: @celinegounder
Likes: 39
Retweets: 18
5. Dr. Abdul El-Sayed's tweet on Stanford physicians voting to join union
Dr. Abdul El-Sayed, a physician, shared an article on resident and fellow physicians at Palo Alto, Calif.-based Stanford Health Care having voted in support of joining by the Committee of Interns and Residents. According to the National Labor Relations Board, among the approximately 1,050 ballots that were counted, 835 were in favour of representation, the article detailed. This vote came after resident physicians protested against Stanford's Covid-19 vaccination plan in December 2020, which excluded house staff from taking the initial round of shots. The health system immediately altered the plan to prioritise resident physicians, the article noted.
Physicians had also demanded that the Committee of Interns and Residents be recognised by the health system as their exclusive representative for collective bargaining. Now the union stated that its members are looking at negotiations. The Committee of Interns and Residents is a local chapter that comes under the Service Employees International Union. The union is made up of over 20,000 resident physicians and fellows, which includes the University of Massachusetts physicians in training, who organised themselves in March 2021.
Username: Dr. Abdul El-Sayed
Twitter handle: @AbdulElSayed
Likes: 31
Retweets: 7