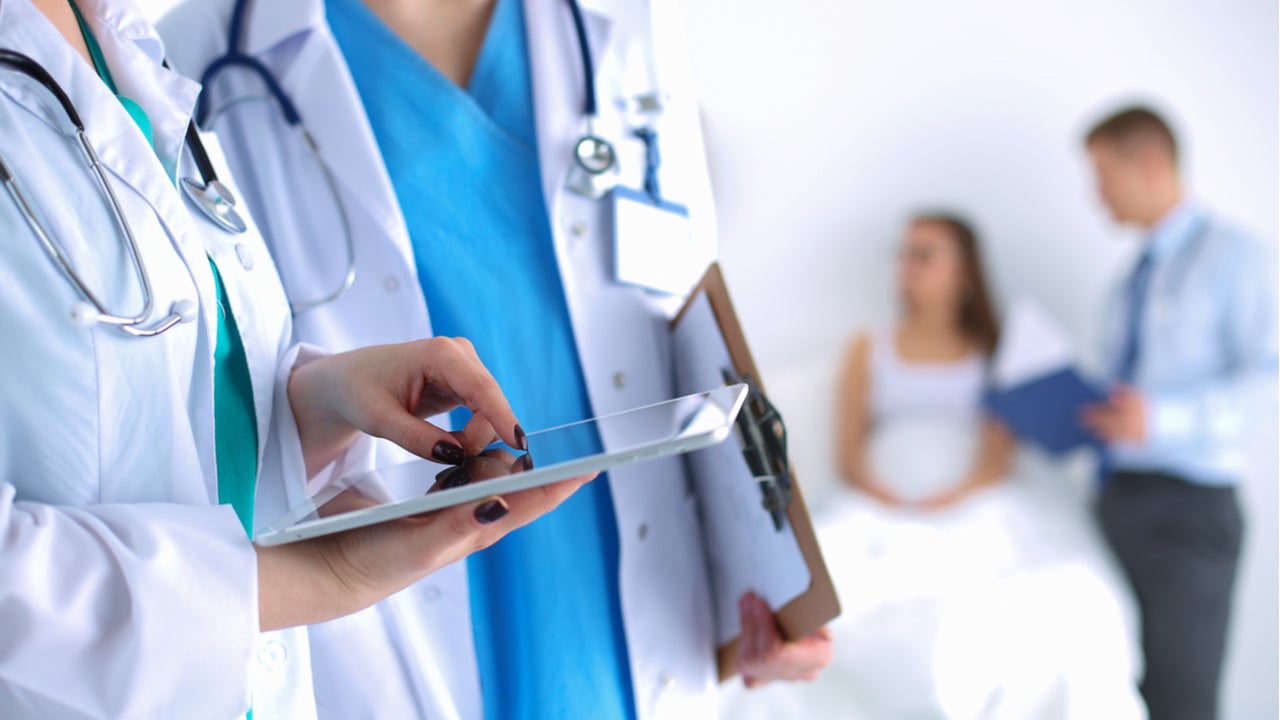 The top tweets were chosen from influencers as tracked by GlobalData's Influencer Platform, which is based on a scientific process that works on pre-defined parameters. Influencers are selected after a deep analysis of the influencer's relevance, network strength, engagement, and leading discussions on new and emerging trends.
The top tweets on healthcare in Q2 2021: Top five
1. David Juurlink's tweet on the alarming Covid-19 situation in hospitals in Ontario
Dr. David Juurlink, an internist and head of the Division of Clinical Pharmacology and Toxicology at Sunnybrook Health Sciences Centre, shared an article on the shocking situation at intensive care units (ICUs) in hospitals treating Covid-19 patients in Ontario. The continuous influx of Covid-19 patients overwhelmed Ontario's hospitals forcing non-urgent treatments including cancer and heart surgeries to be postponed.
Overburdened hospitals in the province were forced to transfer 130 Covid-19 patients to hospitals in London and Kingston, while few patients were admitted to the Hospital for Sick Children. Some hospitals even trained physician volunteers to aid critical care nurses in the ICU to quickly add more staffers and keep up with the surging number of critical Covid-19 patients.
Allow me to point out that most doctors have nothing resembling the skill set of a critical care nurse and are genuinely terrified by the prospect of being asked to function as one. pic.twitter.com/NnxbZrSJpn

— David Juurlink (@DavidJuurlink) April 10, 2021
Username: David Juurlink
Twitter handle: @DavidJuurlink
Retweets: 763
Likes: 4,244
2. Jonathan Cohn's tweet on Americans signing up for Affordable Care Act
Jonathan Cohn, an author and policy reporter, shared an article about the US President Joe Biden's administration promoting enrolment for the Affordable Care Act (ACA). More than 500,000 Americans signed up for healthcare coverage online through the HealthCare.gov website created for the ACA between February and March 2021.
Joe Biden's administration created a special enrolment window for the ACA against the usual period of the last few weeks of the calendar year. It also actively promoted enrolment through online and broadcast advertising to reach people who are eligible for discounted insurance coverage but may not be aware of it.
So this is what it looks like when the people in charge of "Obamacare" want to enroll as many people as possiblehttps://t.co/qoVPn3ym5G

— Jonathan Cohn (@CitizenCohn) April 7, 2021
Username: Jonathan Cohn
Twitter handle: @CitizenCohn
Retweets: 172
Likes: 575
3. Eric Topol's tweet on the importance of vaccination amid the rise in Covid-19 hospitalisation rates among adolescents
Eric Topol, founder and director of the Scripps Research Translational Institute, shared a report from the Centers for Disease Control and Prevention (CDC) on increase in Covid-19 hospitalisation rates among adolescents aged between 12 and 17 years. The Morbidity and Mortality report from the CDC noted that hospitalisation rates among adolescents reached a high of 2.1 per 100,000 in January 2021 before declining to 0.6 in March and rising again to 1.3 in April. Further, one-third of the hospitalised adolescents required admission to the ICU.
The report states that Covid-19-associated severe illness that requires treatment at hospital has been observed in all age categories including individuals aged between 12 and 17 years. The rise in hospitalisation rates among this age group, therefore, indicates the importance of Covid-19 prevention measures such as vaccination and the use of masks.
Covid-19 vaccine was not available to this age group until May 2021 when the US Food and Drug Administration (FDA) expanded the Emergency Use Authorization for Pfizer-BioNTech Covid-19 vaccine for use in individuals aged between 12 and 15 years. Vaccination is expected to significantly reduce Covid-19-associated morbidity in adolescents of this age group, the report added.
The increasing rate of hospitalizations for adolescents with covid during the US pandemic, ~1/3 requiring ICU admission, and why vaccination is important
A new @CDCMMWR report https://t.co/fd7f015byU pic.twitter.com/vBMOBizPEO

— Eric Topol (@EricTopol) June 4, 2021
Username: Eric Topol
Twitter handle: @EricTopol
Retweets: 324
Likes: 535
4. Dr. Syra Madad's tweet on Covid-19 situation in Brazil
Dr. Syra Madad, senior director at NYC Health + Hospitals, shared an article on the surge in Covid-19 infections in Brazil, which was predominantly affecting people aged 40 years or younger. Approximately 52% of the ICU beds in the country were occupied by patients in this age group, which is an increase of 16.5% since December and February, according to the Brazilian Association of Intensive Medicine (AMIB).
The reason behind the increase in infections remains unknown although some scientists attribute it mainly to the PI variant that originated in Manaus city. An increase in vaccination among the elderly and Covid-19 protocols such as social distancing not being followed by the younger population were considered as the other reasons.
The rise in infections among the younger population placed the healthcare system in the country under severe pressure as this age group usually spends more time in the ICU. Several patients died due to the lack of availability of ICU beds as hospitals reached a breaking point, the article highlighted.
Majority of Brazil COVID-19 ICU patients aged 40 years or younger https://t.co/NXOU7b09oN

— Dr. Syra Madad (@syramadad) April 16, 2021
Username: Dr. Syra Madad
Twitter handle: @syramadad
Retweets: 331
Likes: 453
5. Andre Picard's tweet on the importance of nurses to Canada's healthcare system
André Picard, a health columnist, and author, shared an article about how nurses serve as the main support system for the Canadian healthcare system. Nurses are working under severe and unsustainable conditions even as the number of Covid-19 cases in hospitals requiring treatment in ICU is surging.
The nation's healthcare system is falling short of the standard of one nurse per patient due to a shortage of staff, forcing one nurse to check on two patients. The nurses are forced to work beyond their shift timings and forego breaks to tend to patients. Further, women make up 91% of the nursing workforce in the country, according to the Canadian Nurses Association (CNA). Many of the nurses, therefore, experience burnout as they have to tend to household chores and take care of children once their shift at the hospital ends.
Nursing attrition has become a key issue in the country with the nursing workforce estimated to have shrunk by 1.5% in 2018-'19, according to the CNA. A shortage of 60,000 nurses is estimated by 2022, with more nurses expected to leave the workforce as the pandemic continues. Hospital management needs to provide services such as mental-health assistance, training for fellow healthcare professionals, and designated areas for rest and rehabilitation to prevent burnout among nurses, the article states.
"Nurses are an essential resource. When they burn out, patients suffer," by Dr. Shelly Dev, @Sunnybrook ICU https://t.co/H5vVE1OELA via @GlobeDebate @laveenamunshi #COVID19 #cdnhealth #nursing

— André Picard (@picardonhealth) April 25, 2021
Username: André Picard
Twitter handle: @picardonhealth
Retweets: 49
Likes: 144