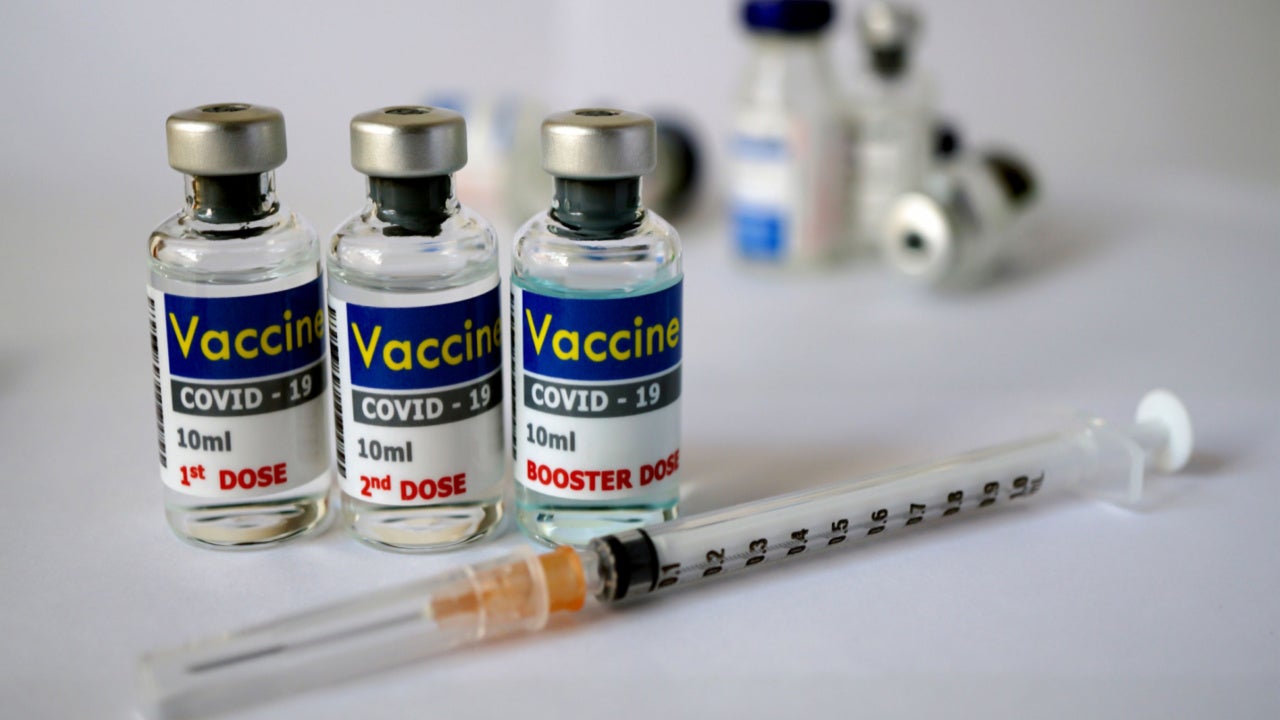 Hospital Management lists five of the top tweets on healthcare in Q2 2022 based on data from GlobalData's Healthcare Influencer Platform.
The top tweets are based on total engagements (likes and retweets) received on tweets from more than 705 healthcare experts tracked by GlobalData's Healthcare Influencer platform during the second quarter (Q2) of 2022.
The most popular tweets on healthcare in Q2 2022: Top five
1. Eric Topol's tweet on the effectiveness of a Covid-19 booster dose
Eric Topol, a physician and scientist, shared a study on the impact of an additional booster dose of Covid-19 against severe disease during the Omicron wave in Italy. According to the study, an additional booster dose significantly reduced risks at all ages for hospitalisation by 84%, ICU admissions by 92%, and deaths by 87%. Regardless of the vaccine received as a second dose, the mRNA vaccines provided a strong booster effect with low reactogenicity, so the authorities suggested either a BNT162b2 (Comiranty) or a half dose of mRNA-1273 (Spikevax) vaccine to be administered as a booster dose.
In Italy, Covid-19 booster vaccines were introduced on 13 September 2021, the study highlighted. The doses were initially given to those with suppressed immune systems, such as acquired immunodeficiency syndrome (AIDs) patients and those on dialysis, as well as cancer patients and transplant recipients. However, later it was administered to care home workers, people aged above 80 years, and health professionals by the end of September. Additionally, from 1 February 2022, the minimum period to receive the booster dose of a vaccine was reduced from five to four months after the last dose.
Username: Eric Topol
Twitter handle: @EricTopol
Likes: 414
Retweets: 169
2. Robert M. Wachter's tweet on supporting mask mandates
Robert M. Wachter, a professor and chair of the Department of Medicine at the University of California, San Francisco (UCSF), tweeted on the importance of mask mandates in settings such as hospitals and nursing homes. He also stated that he was favour in triggering mandates when local hospital capacity was strained by Covid. However, given the ratio between markedly improved case and hospitalisation, mask mandates would be rare. Wachter explained that he is in support of the argument that the time for mandates has passed, but that he is in complete support of masking. There has been a paradox involving masks right from the beginning of the pandemic, the article detailed. Laboratory studies have also demonstrated the effectiveness of masks to prevent the spread of the Covid virus via air droplets.
A brief explanation of why mandates have failed in preventing the spread of the virus is linked to the inappropriate wearing of the masks even when a mandate is in place. For example, according to a research by the University of Minnesota, between 25% and 30% of Americans consistently wear masks below their nose. Steven Salzberg, a biostatistician at the Johns Hopkins University further explains that the most effective masks are uncomfortable. As a result, they are large, fit tightly, and prevent the flow of particles, the article noted.
Username: Bob Wachter
Twitter handle: @Bob_Wachter
Likes: 202
Retweets: 8
3. Jennifer Nuzzo's tweet on social vulnerabilities being the pandemic's real vulnerabilities
Jennifer Nuzzo, a professor of epidemiology at the Brown University School of Public Health, shared an article on Americans who could not work from home, who worked in low-paying jobs with less or no benefits, such as insurance coverage or sick leaves, have borne the brunt of deaths during the first week of the pandemic. According to a study by a University of South Florida epidemiologist, most of these deaths occurred among essential workers in labour, service, and retail jobs, the article detailed. Jason Salemi, an associate professor in USF's College of Public Health and co-author of the study, stated that essential workers needed more protection during a pandemic, and public health crisis. Therefore, returning to normal will mean different things to different people with inequitable costs.
The study found that the mortality rate for individuals with low socioeconomic status with education levels not going beyond a high school diploma, was five times higher when compared to adults in high socioeconomic position, and the mortality rate of adults with intermediate socioeconomic positions was twice as high. Additionally, white women made up the largest population group with high socioeconomic position, while about 60% of Hispanic men were in a low socioeconomic position. Furthermore, the mortality rate was 27 times higher for Hispanic men in low socioeconomic position than white women in high socioeconomic positions, the study noted.
Username: Jennifer Nuzzo
Twitter handle: @JenniferNuzzo
Likes: 123
Retweets: 47
4. Ruth May's tweet on the need to prioritise volunteering in health and patient care
Ruth May, chief nursing officer at the National Health Service (NHS) in England, shared an article on the increasing difference volunteers made to nursing and midwifery staff and patient care. As a result, there was an urgent need to develop volunteer support across the NHS and beyond. The article detailed that increasing waiting lists, widespread health inequalities, and burnout are outing institutions, services, and teams under immense pressure. Therefore, experts state that there is an urgent need to increase high-impact volunteering opportunities.
According to research by a community of volunteers called Helpforce, volunteers can help free up about 30 minutes per nurse per day of time. As a result, about 71% of the nurses claimed that volunteer support made them feel less stressed. The study also found that patients who received volunteer assistance experienced increased social contact, confidence, and happiness. Volunteers help older patients to stay active and reduce their risk of falls, while also speeding up the discharge process, the article highlighted.
Username: Ruth May
Twitter handle: @CNOEngland
Likes: 62
Retweets: 17
5. Larry Levitt's tweet on the drop in the uninsured rate in the US
Larry Levitt, executive vice president for health policy at Kaiser Family Foundation (KFF), a non-profit organisation, shared an article on a new federal analysis that found that the uninsured rate had dropped during the pandemic as the Affordable Care Act (ACA) and Medicaid safety net was bolstered in the US. Despite fears that the pandemic-fuelled layoffs would lead to massive loss of health insurance coverage, the analysis found that the most recent enrollment statistics for coverage related to the ACA, including Marketplace, Medicaid expansion, and the Basic Health Programme, had hit an all-time high of over 35 million individuals by early 2022.
According to the health coverage changes under the ACA at the end of 2021, the uninsured rate in the US dropped by 1.5% from 10.3% in Q4 2020 to 8.8% in Q4 2021, showing an increase in health coverage of about 4.9 million people since 2020. Greater declines in the uninsured rate were seen among people with incomes under 200% of the Federal Poverty Level than higher income households, the analysis revealed. The new updates also showed that coverage gains for adults aged 18 to 64 years from the second half of 2020 to the second half of 2021 occurred across all racial and ethnic groups, with the uninsured rate falling by 3.5 percentage points among Latino adults, 1.8 percentage points among Black adults, and 0.5 percentage points among White adults.
Username: Larry Levitt
Twitter handle: @larry_levitt
Likes: 59
Retweets: 26