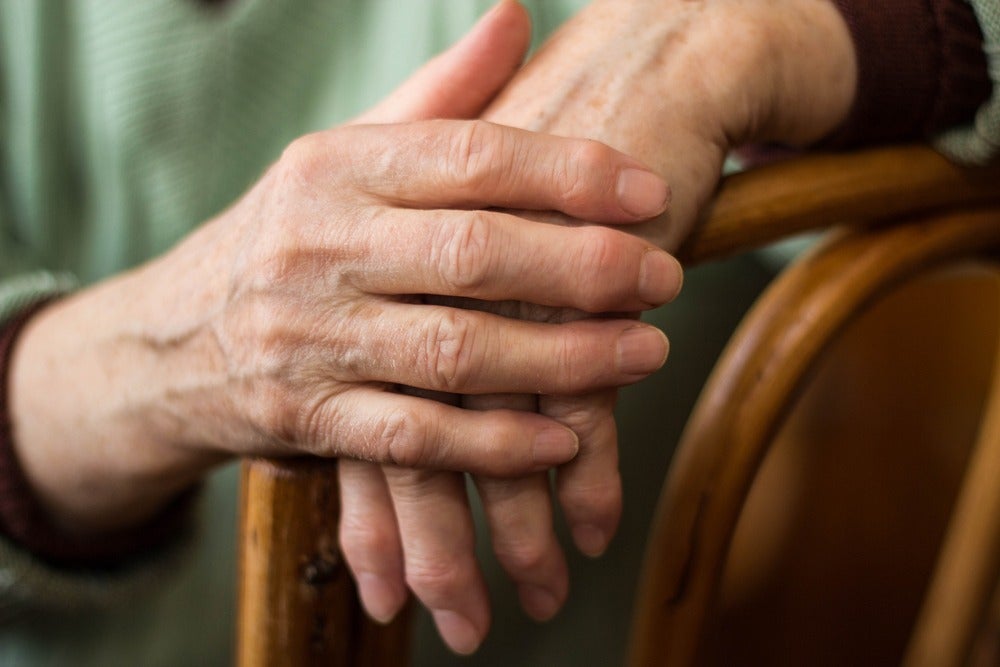 Since the launch of the first biologic therapies for rheumatoid arthritis (RA) over two decades ago, the patient outlook has improved dramatically.
However, major unmet needs remain regarding symptom management and patient quality of life. Recent literature reviews have highlighted that patients in many clinical studies continue to experience pain and disability despite findings of low disease activity or even remission. In a 2019 study by Radawski and colleagues published in Rheumatology and Therapy, researchers sought to capture patient satisfaction with treatments in a real-life setting by the use of a cross-sectional, web-based survey on 258 US RA patients who had failed one or more disease-modifying antirheumatic drugs (DMARDs) and who had been receiving their current DMARD for at least six months.
Despite over 80% of patients having been on their current therapy for over a year, the majority of patients surveyed reported their RA symptoms were only moderately controlled, and nearly 75% were unsatisfied with their treatment.
In an exceedingly crowded disease market, GlobalData believes that these findings should incentivise drugmakers to increase their focus on the use of patient-reported outcome (PRO) data in RA clinical trials, which could set their therapies apart from the competition.
Survey findings
Survey participants were recruited through CreakyJoints, an online patient support community, and ArthritisPower, an online patient research registry. The demographics of the patient pool were representative of the population of patients with established RA in the US — the majority being female, white, and of a mean age of about 55 years.
A total of 90% of surveyed patients had current or past biologic DMARD (bDMARD) use, with 67% currently on one bDMARD, 65% on one or more conventional synthetic DMARDs, and 40% on methotrexate. A total of 53% of patients had been on their current RA medication for one to five years, while 29% had been on medication for five years or more.
The survey contained two validated instruments to assess patient perspectives: the Treatment Satisfaction Questionnaire for Medication (TSQM) and the Rheumatoid Arthritis Impact of Disease (RAID). For the TSQM, only 26% of patients met the established cut-point for current treatment satisfaction (score of ≥80). This score has been correlated with high medication adherence in past studies. The RAID is a composite index composed of seven domains (pain, function, fatigue, physical well-being, psychological well-being, sleep disturbances, and coping) that are rated from 0–10 on a numeric rating scale, where higher scores represent a greater impact of RA on the health domain.
The mean total RAID score was 5.1, which has been equated in previous studies to a moderate level of disease activity. Based on their total RAID scores, and using these same assumptions, 16% of patients were considered to be in remission (score of ≤3), 13% had low disease activity (scores of >3 to ≤4), 37% had moderate disease activity (scores of >4 to ≤6), and 33% had high disease activity (score of >6). This means that despite stable treatment, 70% of patients reported they were experiencing moderate to high disease activity. The RAID domains with the highest mean scores were fatigue, sleep disturbances, and pain. When asked to rank their most bothersome symptoms outside of those captured by RAID, 51% of patients indicated pain and 36% indicated stiffness. When asked to rank the most bothersome impacts of RA on their lives, 49% reported effects on physical function.
Further highlighting patients' lack of control over their disease, 43% reported daily or almost daily use of prescription pain medications and 44% reported a current disease flare. Interestingly, when asked whether there are enough medication choices available for the optimal management of their RA, the survey respondents were fairly evenly divided with 36% agreeing, 36% disagreeing, and 28% having a neutral position. Although this is a smaller study, the results clearly suggest that while most respondents had been taking their treatment regimen for at least a year, the majority continued to experience burdensome symptoms and impacts on their health. These survey data highlight an unmet need for treatment regimens that better address the patient-centric aspects of disease activity, such as pain and physical function.
Considering the potential level of patient dissatisfaction with their current treatments, GlobalData believes that by demonstrating superiority across established efficacy and safety endpoints as well as a variety of patient-centric outcomes, such as residual pain, fatigue, and functionality, a company could set its drug apart within the crowded RA market.
Eli Lilly
Notably, Eli Lilly appears to be exploring this tactic in marketing its Janus kinase (JAK) inhibitor Olumiant (baricitinib). At the 2018 American College of Rheumatology (ACR)/Association of Rheumatology Health Professionals (ARHP) Annual Meeting, three out of 16 abstracts presented by the company on the use of Olumiant in RA focused on the assessment of pain and other quality of life measures. Additionally, Eli Lilly's US website for Olumiant emphasizes the drug's effects on pain and functionality in RA. Furthermore, the company funded the patient perceptions study conducted by Radawski and colleagues. Although disease control has vastly improved in RA over the last 20 years, GlobalData believes that the next two decades will likely focus on tackling these lingering quality of life issues.
Related report
GlobalData (2019) Rheumatoid Arthritis: Global Drug Forecasts and Market Analysis to 2027, January 2019, GDHC174PIDR