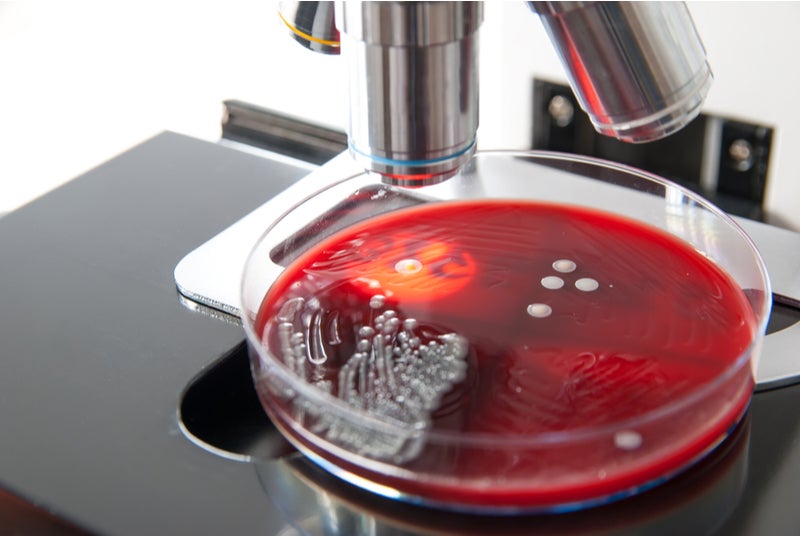 Staphylococcus aureus is a Gram-positive bacteria commonly found in the upper respiratory tract and on the skin.
S. aureus can cause mild infections that resolve on their own, but they can also lead to serious infections such as sepsis and toxic shock syndrome. It is also one of the most common pathogens in healthcare facilities and communities. Some S. aureus bacteria are resistant to antibiotics like methicillin and are known as methicillin-resistant S. aureus (MRSA).
Antibiotic-resistant infections
MRSA's antibiotic resistance makes it a serious public health concern as they are responsible for a large proportion of all healthcare-associated infections that are difficult and expensive to treat. The US Centers for Disease Control and Prevention (CDC) have set a goal to reduce MRSA bloodstream infections by 50% by 2020. Previously, the US made significant progress in reducing hospital-onset MRSA infections. However, it is important to keep prevention programs a priority to maintain progress and reach the CDC's goal by 2020. Hospital stays, surgery, medical devices in the body, and exposure to other patients infected with S. aureus put people at risk for hospital-acquired S. aureus infection.
EIP data
Data from the Emerging Infection Programme (EIP) show that from 2005 to 2012, rates of hospital-onset MRSA blood infections decreased by approximately 17% annually in the US. This was likely a result of rigorous procedures aimed to prevent device- and procedure-related infections by proper sterilization of instruments, handwashing, and use of gown and gloves when dealing with resistant infections. While results from the EIP are encouraging and show that incidences of MRSA blood infections decreased from 2005 to 2012, it is important to continue increasing S. aureus surveillance in hospitals and continue to make patients aware of measures they can take to reduce the likelihood of infection. EIP data from 2013–2016 show that progress in reducing hospital-acquired MRSA has begun to stall. This slow in progress is concerning because MRSA prevention programmes require continued changes in strategy. In some cases, it is necessary to introduce additional measures to reduce infections, such as screening high-risk patients, special bathing, or medication to reduce the germs that can be carried and spread.
US outlook
The US will likely continue to reduce the number of hospital-acquired MRSA and S. aureus infections if it continues to adhere to the recommendations made by the CDC. However, it is important US hospitals monitor S. aureus infection data to adapt their approach to their specific needs.
Related Reports
GlobalData (2019) Allergic Rhinitis: Epidemiology Forecast to 2028, July 2019, GDHCER213-19
GlobalData (2017) EpiCast Report: Chronic Obstructive Pulmonary Disease – Epidemiology Forecast to 2025, June 2017, GDHCER152-17
GlobalData (2017) EpiCast Report: Cystic Fibrosis– Epidemiology Forecast to 2025, April 2017, GDHCER147-17
GlobalData (2015) Methicillin-Resistant Staphylococcus Aureus (MRSA) – Epidemiology Forecast to 2024, October 2015, GDHCER097-15