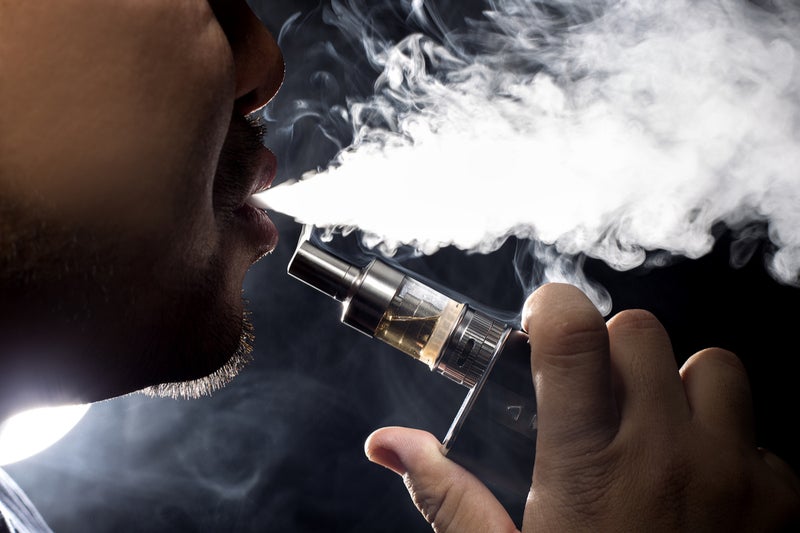 On August 30, the US Centers for Disease Control and Prevention (CDC) announced that it was actively investigating an association between the development of a severe lung illness and the use of e-cigarettes, commonly known as vaping.
There are at least 215 possible cases across 25 states where the development of severe lung disease has been linked to vaping. Two deaths have been reported with possible links to e-cigarette use, and the trend of illness associated with vaping has been described as an "epidemic" by some media outlets.
Concerns about the use of e-cigarettes and their relative harm, especially considering their use among adolescents and young adults, has prompted US President Donald Trump to move to ban the products, while the US Food and Drug Administration (FDA) has taken a tougher stance against manufacturers linked to the selling and marketing of vaping products to minors, according to a September 11, 2018 release.
It is important to note that vaping is not healthy, as many of the toxicants found in conventional cigarettes are also present in e-cigarettes, including nicotine, lead, cadmium, naphthalene, pyrene and tobacco-specific nitrosamines. These are known to be metabolites of carcinogens, as well as respiratory, cardiovascular, or reproductive/developmental toxicants.
However, a Cancer Research UK funded 2017 study by Shahab and colleagues published in Annals of Internal Medicine has shown that these toxicants are found at higher levels in traditional cigarettes.
This leads to the conclusion that vaping should be primarily used as a smoking cessation tool.
Lung cancer was the most common cancer worldwide in 2018, and a smoking cessation tool that can contribute to a reduction in the single greatest preventable cause of the illness should be welcomed. This highlights the importance of identifying the cause of respiratory conditions linked to vaping in the US. The CDC states that many patients have reported using e-cigarettes containing cannabinoid products, such as tetrahydrocannabinol (THC) or cannabidiol (CBD), but no single substance or e-cigarette product has been consistently associated with illness.
In the meantime, increased surveillance around vaping-related respiratory illnesses is required.
Related Reports
GlobalData (2019) US Sees Increase in Severe Pulmonary Disease, Likely Linked to E-Cigarette Use, August 2019, GDHC2620EI