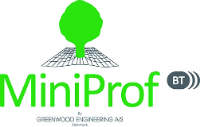 Nordic Mobile Healthcare Technology Congress 2015
14-15 October, Stockholm, Sweden
The second Nordic Mobile Healthcare Technology Congress will be held in Stockholm, Sweden from 14-15 October.
Catering to the needs of the public and the private sector, the event programme features detailed case studies, speeches from industry experts and panel discussions that will deliver evidence and learnings that can be implemented into an organisation.
The congress is unique in that it incorporates Mhealth. The importance of Mhealth and driving mobile healthcare technology is that it makes life easier for the patient and the service.
It has the potential not only to cut costs but also free up capacity, particularly in the Nordic regions where resources are under increasing pressure.
Nordic Mobile Healthcare Technology Congress 2015
This event aims to provide the solutions that can help healthcare providers deliver better, more consistent, co-ordinated and efficient healthcare.
Learn how to develop new and innovative models in an environment where the reach of mobile networks and services are becoming increasingly advanced and hi-tech.
This year's congress also allows collaboration with representatives from the health sector and governments to share experiences and engage in cutting-edge discussion.
Visit the website at www.arena-international.com/mhealth for more information on the programme and to see a list of the speaker line-up.
When registering for the event, please quote the reference code MK-HJP.