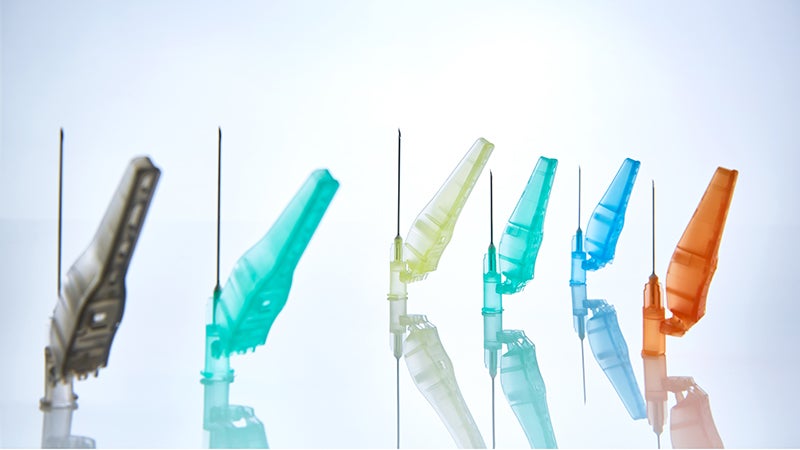 By providing one of the safest products, Greiner Bio-One strives to protect healthcare workers from risk of needlestick injuries.
The VACUETTE® CLIX Safety Hypodermic Needle is therefore fitted with a safety shield and manufactured in accordance with European Biosafety Network recommendations for the implementation of the European Directive
2010/32/EU, which is compulsory for the European Community (EC) and represents best practice on a global
Level(1).
The VACUETTE® CLIX Safety Hypodermic Needle can be used either for venous blood collections or for injections. This device is to be used by properly trained healthcare professionals only in accordance with the relevant instructions for use.
One simple "clix" to fix
Single-handed activation
Safety mechanism is an integrated part
Audible "clix" indicates safety activation
Double lock mechanism to fix the needle
For use with syringes or blood collection devices
Beneficial product features
Intuitive handling, minimal training needed
Safety mechanism is an integral part of the device
Bevel-up oriented needle for low-angle injections or blood collection
Centred safety shield for optimal view to puncture site
Standardised hub for compatibility with normed luer connectors
Choice of safety activation: with thumb, or on hard surface
Plastic shield colour-coded in accordance with ISO 6009
Extensive product line with further product types available(2)
Single-packed, sterile
Latex-free, non-pyrogenic, non-toxic
---
1 Source: European Biosafety Network: Implementation Guidance for the EU Framework Agreement, p.7, www.europeanbiosafetynetwork.eu
2 The product is available in a range of additional needle lengths and gauges. Please contact Greiner Bio-One for details.
Greiner Bio-One presents the Vacuette FC Mix Tube for glucose stabilisation. It is suitable for...