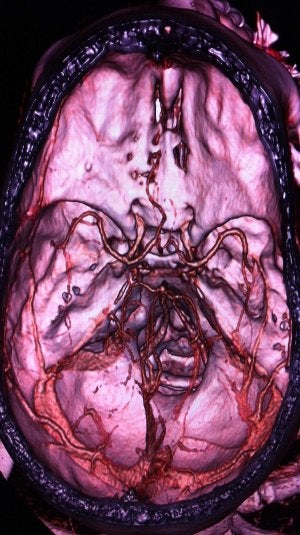 Adventist Medical Center-Hanford in California, US, has implemented a new imaging procedure, a computed tomography (CT) brain perfusion exam, to improve stroke diagnosis and management.
The hospital will use the CT brain perfusion exam, implemented with the help of Radisphere, to obtain improved diagnostic information from suspected stroke patients.
Adventist Health network operations senior vice president Kendall Fults said the procedure is usually only offered at hospitals in major urban settings.
"It is important to have strategic partners like Radisphere to help us provide quality services so the medical staff can offer faster comprehensive patient care," Fults added.
Blood flow in the brain can be rapidly diagnosed using a CT brain perfusion exam, helping physicians to detect the onset of a stroke.
Vital information regarding the extent and severity of a blockage or bleeding that might occur during a stroke can be obtained using the new procedure, which measures the blood flow, blood volume, and the time required for blood to pass through tissue.
Using the CT brain perfusion exam procedure, the physician can define the affected brain tissue and discover any damage that can be fixed through medical or surgical therapy.
Early diagnosis is vital when treating acute stroke because of a limited window for treatment, generally within three hours.
---
Image: The computed tomography brain perfusion exam will allow Adventist Medical Center to identify suspected stroke patients. Photo courtesy of Businesswire.