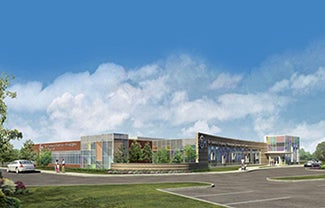 The Children's Hospital of Philadelphia (CHOP) plans to build a 25,000ft² speciality care centre on the new campus of the University Medical Center of Princeton at Plainsboro, located at the intersection of Route 1 and Plainsboro Road.
The new centre, which is expected to be completed in early 2015, will replace an existing one in nearby Princeton, which comprises 16 medical and surgical specialities, such as ENT, ophthalmology, orthopedic surgery, neurology and gastroenterology.
The new space will provide an additional 15,000ft², plus the potential to expand up to a total of 100,000ft² if needed.
The additional space will allow CHOP to maintain all existing programmes and specialities.
It will now have the space to add physical, occupational and speech therapy as well as diagnostic imaging services to provide greater convenience and continuity of care for patients and families.
CHOP Care Network senior vice president Amy Lambert said the hospital continues to increase the CHOP Care Network offerings to meet the needs of its patients seeking first-class care close to home.
"This new space will make it possible to provide additional services right here in New Jersey, in a state-of-the-art, family-friendly facility," Lambert added.
CHOP's Care Network of primary-care, speciality and urgent-care centres is spread over more than 50 locations in New Jersey and Pennsylvania.
---
Image: The proposed speciality care centre will bring additional services to local families. Photo courtesy of The Children's Hospital of Philadelphia.