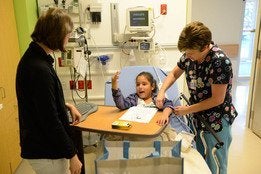 Children's health system Nemours has announced the opening of Nemours Children's Hospital in Orlando, Florida, US.
The $397m hospital, located in Lake Nona Medical City near to the Orlando International Airport, has focused on hiring nationally recognised paediatric specialists to meet demand and to enable the facility to offer specialised paediatric treatment options to children in the Florida and south-east region.
Nemours Children's Hospital CEO Roger Oxendale said the hospital is a new alternative closer to home for families who currently travel hundreds of miles to seek treatment.
"Reducing travel reduces the chances of travel-related side-effects on a child's treatment, and creates better outcomes for the child," Oxendale added.
The 630,000ft² hospital has 95 beds, all private rooms, a full-service paediatric emergency department, a PICU and NICU.
The 60-acre, fully-integrated health campus accommodates a new Nemours Children's Clinic and wide-ranging research and education facilities.
The new hospital is situated close to the University of Central Florida Health Sciences Campus, the Veterans Affairs Medical Center, the Sanford-Burnham Medical Research Institute, the University of Florida Research and Academic Center and the MD Anderson Cancer Research Institute.
---
Image: Nemours Children's Hospital will offer specialised treatment options for children in Florida. Photo courtesy of PRNewsFoto/Nemours Children's Hospital.