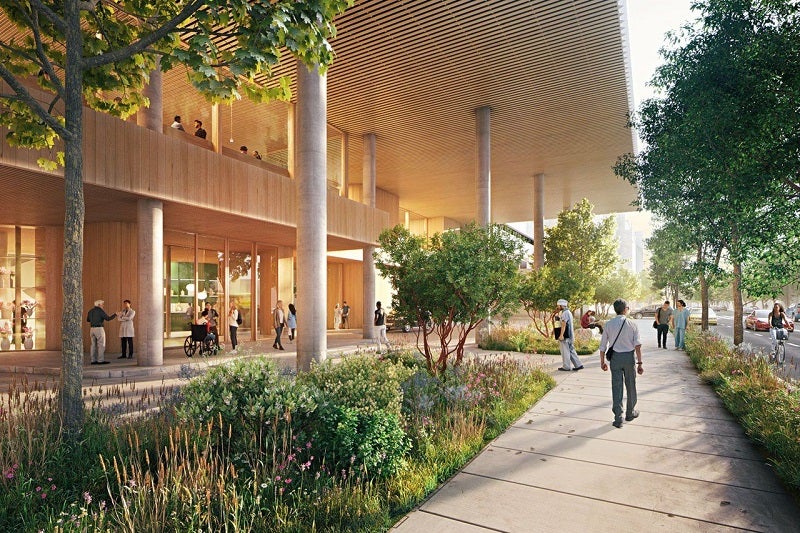 UC San Francisco has obtained approval for its plans to construct a hospital at UCSF Helen Diller Medical Center in Parnassus Heights, San Francisco, California, US.
The full budget, scope, and design for the new hospital were approved by the University of California Board of Regents.
The hospital will be a centrepiece of UCSF's 30-year vision to change its oldest campus at Parnassus Heights to drive innovations in research, education, and health care.
Architects and designers Herzog & de Meuron, in partnership with architect of record, HDR, have designed the new 15-storey hospital.
External financing, philanthropy, and hospital reserves will fund the $4.3bn cost for the new hospital and associated improvements.
UCSF expects to commence construction of the new hospital in 2023.
UCSF chancellor Sam Hawgood said: "When it opens in 2030, the new hospital will incorporate the latest innovations in technology, including advanced diagnostics and robotics, to drive new therapies and treatments that are backed by UCSF's scientific research.
"The new hospital has been designed with the patient at the centre, with rooms designed for privacy and safety and communal spaces that connect to nature and promote health and wellness."
The planned hospital will help address UCSF's capacity constraints.
It will boost USAF's total inpatient bed capacity by 37% from 499 beds to 682 beds and increase the capacity of the Emergency Department by almost 65%.
Besides revamping portions of the current Moffitt and Long hospitals at Parnassus Heights, USAF also plans to seismically retrofit Moffit to operate as one hospital that will link on several floors.
Furthermore, the university expects the new hospital to create around 1,400 new jobs for staff and physicians following its completion.
Around 1,000 to 1,200 new jobs will be created during the construction phase of the project.