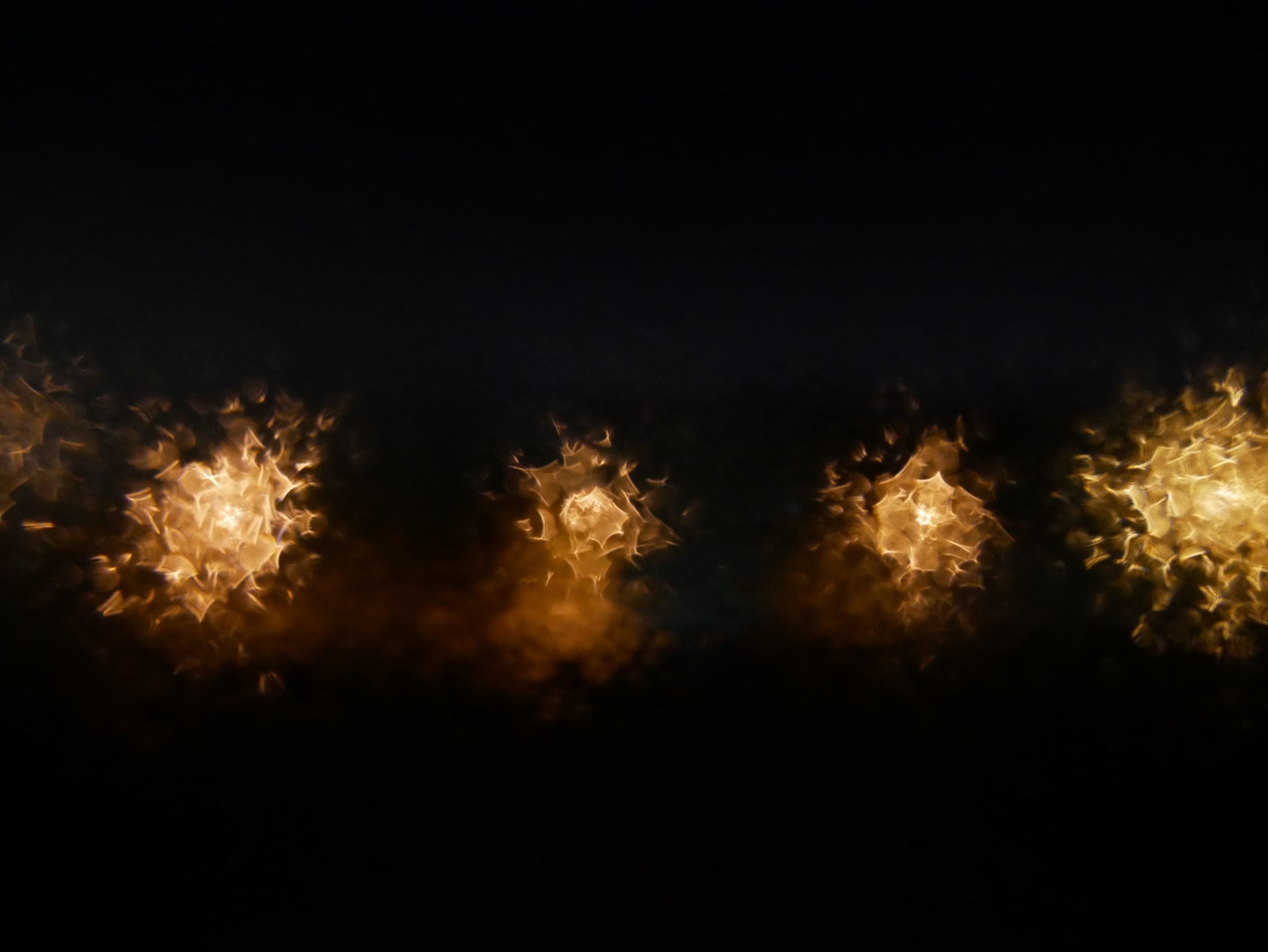 Below you can find all the winners from the 2022 Excellence Awards which celebrate the greatest achievements and innovations in the industry. The programme provides a platform to recognise the people and companies that are driving change.
Our programme is designed to highlight excellence within the sector by looking at a range of corporate activities including deals, business projects and company initiatives, both internal and in the community.
You can also download our full Awards & Rankings Report which includes all of this year's rankings, as well as the awards winners, shortlists and company profiles.
Business Expansion
Business Expansion is one of our largest categories and looks at the core functions of business operations within the sector.
This consists of any projects that have expanded the company's footprint in the sector, including: contract wins; launching in new territories; launching new product lines; the acquisition and expansion of facilities and real estate; acquisition of new machinery or other assets; improved logistics; partnerships; and significant staff increases.
Philips is the winner in our Business Expansion category. The company was the first to offer logistical support to the centralised National COVID-19 Chest Imaging Database (NCCID) in the UK. The Dutch multinational has been offering logistical services and integrating data across 13 NHS trusts.
How well do you really know your competitors?
Access the most comprehensive Company Profiles on the market, powered by GlobalData. Save hours of research. Gain competitive edge.
Company Profile – free sample
Thank you!
Your download email will arrive shortly
Not ready to buy yet? Download a free sample
We are confident about the unique quality of our Company Profiles. However, we want you to make the most beneficial decision for your business, so we offer a free sample that you can download by submitting the below form
By GlobalData
Shortlist
Amazon
CloudWave
Huawei Technologies
NHS
Philips
Siriraj Hospital
Thailand Office of The National Broadcasting and Telecommunications Commission
Vital Images
Diversity
Diversity is a subject that should be at the forefront of every modern company's recruitment strategy and should not be considered as simply an exercise in virtue signalling. The more diverse a workforce, the more representative it is of wider society, which brings clear benefits to any corporation attempting to gain greater insight into the views of its customer base. In addition, more diverse companies have greater appeal to candidates in the jobs market, increasing a company's chances of hiring the best talent.
In this category we consider any internal company project to improve diversity in the workforce, this can include changes to hiring policies; graduate and apprenticeship schemes; work groups and societies; and subconscious bias training. In addition we look at external company policies and practices aimed at making their products and services more accessible and inclusive.
Bumrungrad International Hospital is this year's winner in the Diversity category because of the hospital authority's multiple gender inclusive initiatives during the year. This includes the hospital staff taking part in the Bangkok Naruemit Pride Parade.
Shortlist
Bumrungrad International Hospital
Geisinger
Hampshire Hospitals NHS Foundation Trust
Mayo Clinic
Memorial Hermann Health
The American Hospital Association
Environmental
The Environmental category aims to highlight companies that are undertaking projects that reduce their impact on the natural environment or contribute to its general health. With the effects of climate change becoming ever more obvious, corporations have a responsibility to update and change their practices to prevent further damage being caused.
This category includes any projects that have led or will lead to a significant reduction in a company's environmental impact and carbon footprint. This can include changes to materials and manufacturing, supply chain reviews; reduction in energy use or switches to renewables; recycling initiatives; and carbon offsetting. The category also includes projects that contribute to the environment such as tree planting schemes and river cleaning.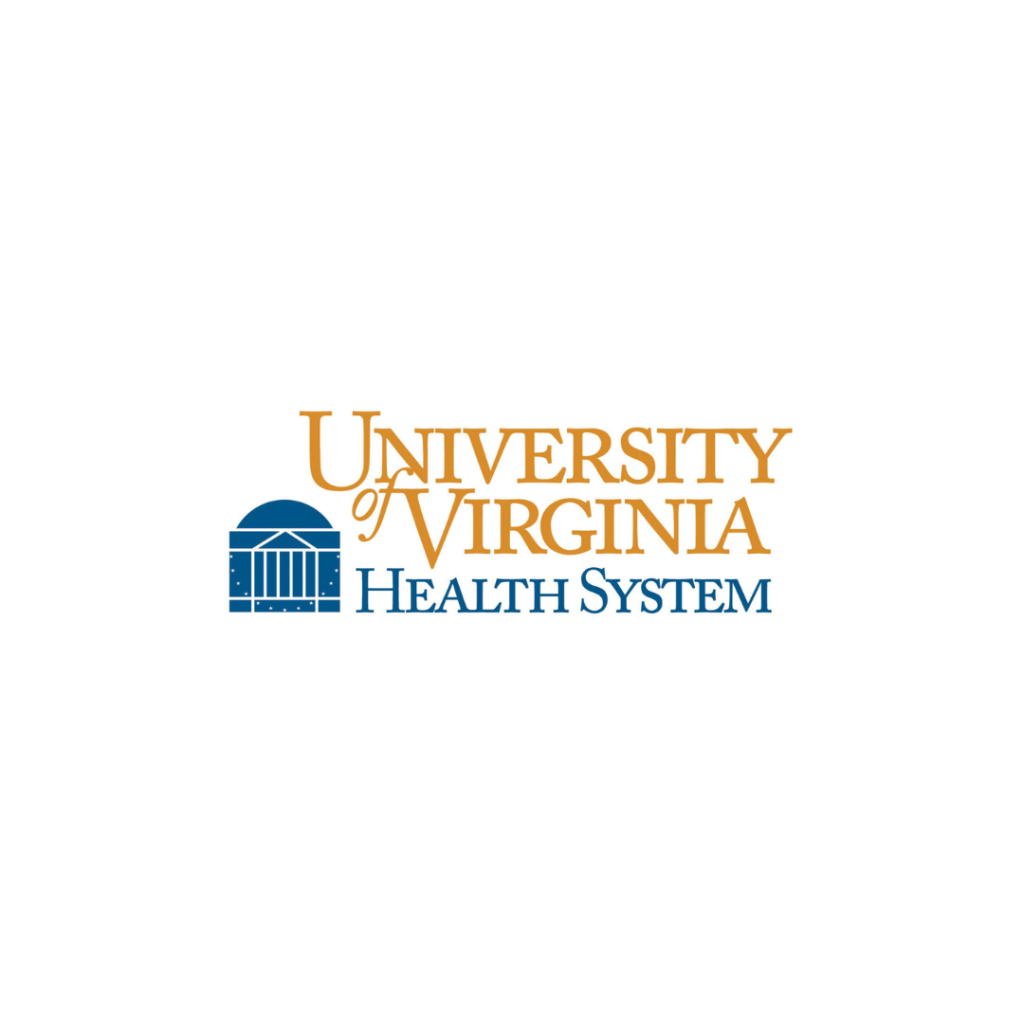 The University of Virginia Health System is the winner in our Environmental category following its project to phase out single-use gowns in the hospitals it operates.
The single-use gowns have been replaced by new isolation gowns developed by Inova, a sports clothing manufacturer. One such gown eliminates the need for 213 tons of waste a year.
Shortlist
HHS
Hospital for Sick Children
Kaiser Permanente
Unity Health
Virginia Health System
Financing
Financing recognises companies and institutions that have raised significant capital during the research period whether it be through corporate finance, the capital markets or fund raising.
This includes any significant raising of finance by a company within the sector, this can include corporate lending, funding rounds and equity and debt capital markets issues including share offers and bond issues. We will be specifically looking at high value deals; novel structures; and companies using (for them) new forms of financing such as high-yield bonds.
Royal Adelaide Hospital is the winner of our Financing category due to it securing a $1.63bn sustainability loan from a consortium of 18 banks.
The loan is said to be the the largest ever green loan for a public private partnership (PPP) in Australia and the world's largest sustainability loan in the healthcare space.
The green loan offered was in accordance with Green Loan Principles and Social Loan Principles 2021, issued by the Asia Pacific Loan Market Association and the Loan Syndications and Trading Association and was certified by DNV GL Business Assurance.
Shortlist
Corti.ai
Ro
Royal Adelaide Hospital
University Hospitals Rainbow Babies and Children's Hospital
Innovation
Innovation is the category with one of the widest scopes within the Excellence Rankings as it looks at novel new approaches in every area, from the fruits of research and development to novel new business practices. What all the ranked entities have in common is the demonstration of new concepts not just within their own business but in the sector as a whole.
The category includes any projects that demonstrate an innovative approach to the market. The category crosses over with many of our other categories and can include new products, novel product features, new business practices, new marketing and sales strategies and more.
Lazurite is the winner in our Innovation category due to the company's work in providing innovative and minimally invasive surgical equipment to hospital authorities through its new ArthroFree System for surgical procedures.
ArthroFree is a wireless camera system which is notable for its minimally invasive nature, drop-in compatibility with patient data systems and various medical devices such as endoscopes and surgical displays.
The company hit an important milestone in March 2022 when it received US Food and Drug Administration market clearance for the ArthroFree system. This was followed in September 2022 by another important step as the first surgery using the system was performed by orthopaedic surgeon Laith M. Jazrawi, MD at NYU Langone Health.
Shortlist
Airtel
Apollo Hospitals
Cisco
Lazurite
Investments
The Investments category looks at any significant financial investments into a company or its assets, specifically those investments that facilitate expansion of a company's operations. This can be an investment by the company itself into its operations or by an outside investor be that another company, financial institution, private equity or venture capital firm.
Change Healthcare is the winner of our Investments award due to its investment in a collaboration with Amazon Web Services to better evaluate and improve the effectiveness of its therapies.
AWS's Data Science as a Service or DSaaS will enable the healthcare technology company to better process patient data and take into account factors like the social determinants of health.
Shortlist
Change Healthcare
Nationwide Children's
Prisma Health
The National Hospital for Neurology and Neurosurgery
VitalHub
M&A
This category includes organisations that have expanded their business operations by entering into significant mergers and acquisitions deals within the sector.
The category specifically looks at the acquisitions of whole businesses or stakes rather than asset transactions and deals must have been closed during the research period.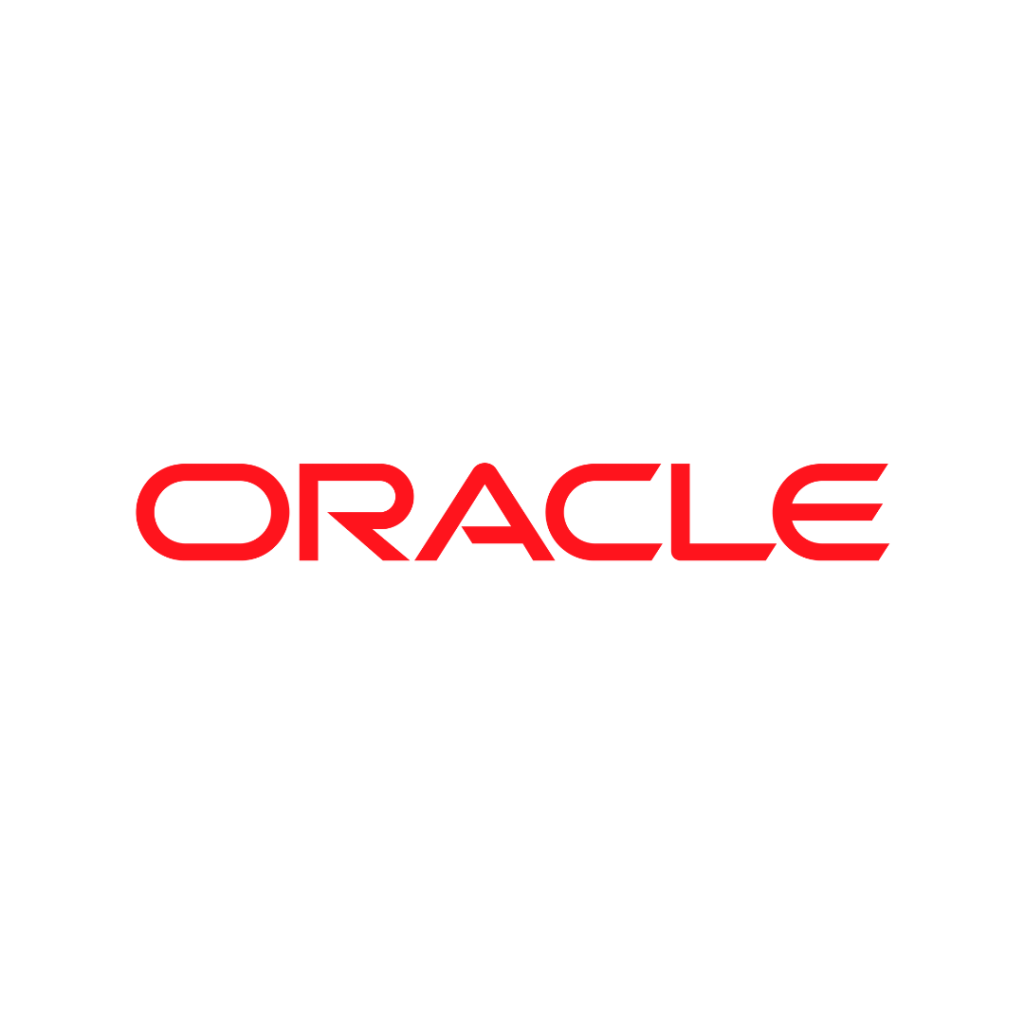 Oracle is the winner of our M&A award due to the American multinational's acquisition of a majority of Cerner's outstanding shares at a price of $95.00 per share or a total of $28.3 billion.
Oracle is planning to use Cerner's expertise in the health technology sector to develop solutions that lower costs and the administrative workload at hospitals while also maintaining a high standard of patient privacy.
Shortlist
Becton Dickinson and Co
CSL
Grifols
Microsoft
Oracle Corp
Stryker Corp
Sun Life Financial
Marketing
The Marketing category recognises any significant marketing campaign launched during the research period that has led to an increase in revenue or company profile. We will be specifically looking at campaigns introducing new concepts, imagery or taglines and those that demonstrate imagination in their portrayal of the brand.
NYU Langone Health is the winner in our Marketing category due to the medical centre's multichannel marketing campaign during the research period, including TV advertising, corporate branding and print materials.
To realise the project the healthcare provider partnered up with Deloitte Digital.
Shortlist
Cleveland Clinic
New York City Health
NYU Langone Health
Product Launches
The Product Launches category recognises companies that have launched notable new products or services into the market. This can include physical products, software as well as the launch of services and concepts.
We are specifically looking at novelty, including companies launching products into new areas or innovation in the product's design, manufacture or marketing.
MediGO is the winner in our Product Launches category due to the roll out of a new healthcare management solution called Organ TeamLink that has the aim of improving the supply of organs for transplants.
The average wait time for a transplant varies by country, but it could take up to 3-5 years or even longer. The software solution is designed to run on MediGo's Scoutline database platform.
Shortlist
athenahealth
GE Healthcare
HealthLynked
MediGO
Olive
Philips
Spok
Summit Health
Tampa General Hospital
Research and Development
This category includes organisations that have demonstrated a commitment to the research and development of new products and/or new processes. This can include discovering or creating a unique material, transferring a research or technology development to practice, improving the performance of an existing product or creating a new simulation or design tools.
The category also includes companies that have made significant investments into their R&D processes.
Stryker is the winner of our Research and Development award. In collaboration with Hunjan Hospital the company has developed a robotic arm-assisted surgery system called Mako. The system is designed to assist surgeons performing complex knee replacement surgeries by providing a precise 3D model of the operated joint using a CT scan improving the accuracy of knee replacement surgeries.
The company states that the robotic arm cannot move outside its virtual boundary, enabling surgeons to stay within the boundary and perform surgeries with protection against any damage to soft tissues.
Shortlist
Safety
The Safety category includes companies and institutions that have demonstrated best practice in health and safety including compliance to standards and any initiatives taken to improve workplace safety through the introduction of new guidelines, policies or equipment.
It also includes projects and initiatives by companies to improve health and safety in other public environments other than their own workspaces.
Virti is the winner in our Safety category following its launch of an immersive training program to improve employee mental wellbeing during the COVID pandemic.
The program is called 'Well Be It' and helps employees maintain productivity levels and a positive outlook. The program consists of courses that each take just 3-4 minutes and can be accessed from any mobile device.
Shortlist
Cylera
Illumio
Independence Blue Cross Foundation
Neuroflow
Parkview Health
Smiths Medical
Sodexo
UltraViolet Devices
Virti
Social
The Social category includes companies and institutions that have undertaken projects that have had a tangible positive impact on the communities where they operate. This can include anything from charity initiatives; sponsorship; community outreach; local business support and education initiatives.
UpHealth is the winner in our Social category due to the company signing a contract to build 260 clinics in the Republic of Congo. The hospitals are to be equipped with UpHealth technology and will offer an affordable, yet comprehensive package of care.
Shortlist
American India Foundation
Beaumont
Spectrum Health
Mastercard
UpHealth
Mayo Clinic
Microsoft
Oracle
Orb Health
RAK Hospital