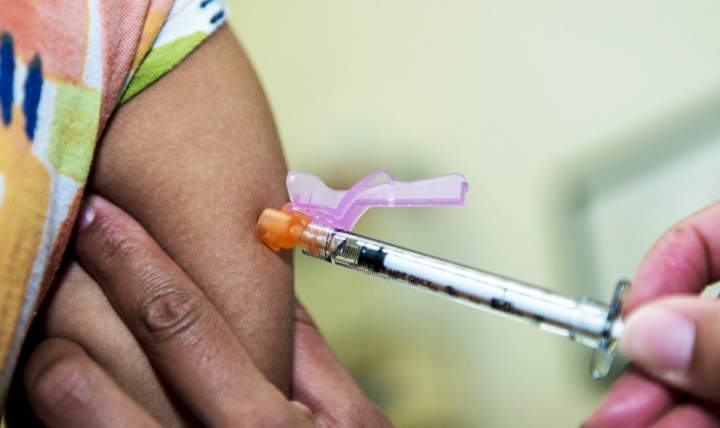 Cervical cancer is a significant health concern that accounted for 239,000 deaths worldwide in 2015. While global incidence rates of cervical cancer are decreasing, it remains the most commonly diagnosed female cancer in 11 countries. Human papilloma virus (HPV) infections are the major cause of cervical cancer.
Vaccines against HPV were introduced to the US and European markets over a decade ago; since then, they have been implemented in numerous national vaccination programmes and endorsed by the World Health Organization. Furthermore, a recent systematic literature review by Cochrane concluded that there is high-certainty evidence that HPV vaccines effectively protect against cervical precancer.
Unlike in many developing countries, the incidence of cervical cancer is increasing in China, with the disease having caused 98,900 Chinese patient deaths in 2015. Factors contributing to this increase in cervical cancer incidence include poor disease awareness, regional and socioeconomic healthcare disparities, inadequate screening programmes, and a lack of access to HPV vaccines.
HPV vaccines have been licensed in Hong Kong since 2006, and government schemes offering free vaccinations to low-income female patients are currently set up. As such, many residents from mainland China have travelled to Hong Kong and other, similar locations in order to purchase the HPV vaccine.
In 2016 and 2017, two HPV vaccines—GlaxoSmithKline's Cervarix (HPV Types 16 and 18 vaccine) and Merck & Co.'s Gardasil (HPV 9-valent vaccine, recombinant)—were approved for use in mainland China by the Chinese State Food and Drug Administration (CFDA).
While improved availability of HPV vaccines represents a massive step forward for Chinese patients, neither Cevarix nor Gardasil is currently included in China's national immunisation plan. Additionally, studies have indicated that prohibitive costs, a lack of health insurance coverage, and various logistical barriers are limiting women's access to HPV vaccines, especially in rural China.
One reason why the release of HPV vaccines in China occurred a decade later than in many other countries is that CFDA regulations previously required all pharmaceutical products licensed in China to be tested in China-based clinical trials. Recently, however, the CFDA announced numerous changes intended to loosen these and other restrictions with the goal of speeding up the approval process.
A more up-to-date competing product, Merck & Co.'s Gardasil 9 (HPV 9-valent vaccine, recombinant), recently managed to take advantage of these new rules and received conditional CFDA approval in April 2018 following a vastly reduced regulatory timeline. Gardasil 9 protects against nine types of HPV, while Cevarix and Gardasil protect against just two and four HPV strains, respectively.
Due to diminishing sales and a superior competing product, Cevarix and Gardasil have both now been dropped from the US market. Since their launch in China, they have enjoyed a boost to their sales. However, this will likely diminish once Gardasil 9 is officially launched on the Chinese market.
Related Reports
GlobalData (2017). Human Papillomavirus (HPV) Diagnostic Tests – Medical Devices Pipeline Assessment, 2017, GDME0462EPD
GlobalData (2017). Human Papillomavirus (HPV) Associated Cancer Global Clinical Trials Review, H2, 2017, GDHC4600CTIDB
GlobalData (2017). Human Papilloma Virus (HPV) & Epstein-Barr Virus (EBV) Tests – In Vitro Diagnostics Market Analysis and Forecast Model, GDME050MM
For more insight and data, visit the GlobalData Report Store – Verdict Hospital is part of GlobalData Plc