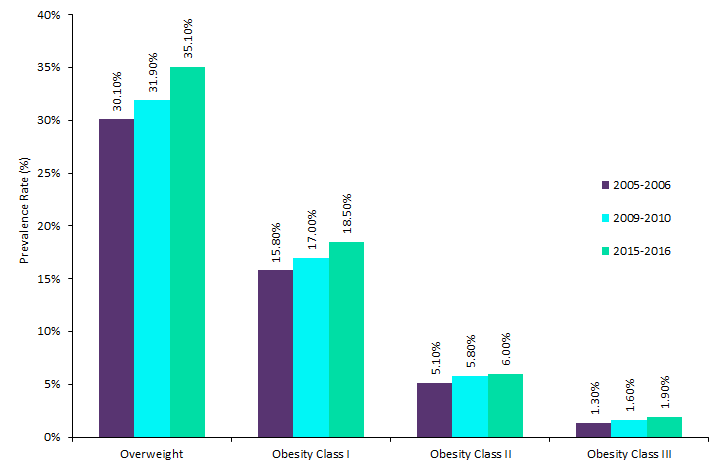 Despite concerted national efforts over the past decade, childhood overweight and obesity rates in the US have reached new highs.
Data from the most recent update to the National Health and Nutrition Examination Survey (NHANES) revealed that since 2005–2006 the rate of overweight children, ages 19 and below, increased from 30.1% to 35.1% in 2015–2016, while obesity class I to III has increased from 22.6% to 26.4% in the same time period.
Figure 1 presents the prevalence rate of overweight and obesity by class, in boys and girls, ages 0–19 years, using data from a recent study by Skinner and colleagues, published in Pediatrics.
Figure 1: Prevalence of Overweight and Obesity, US, Boys and Girls, Ages ≤19 Years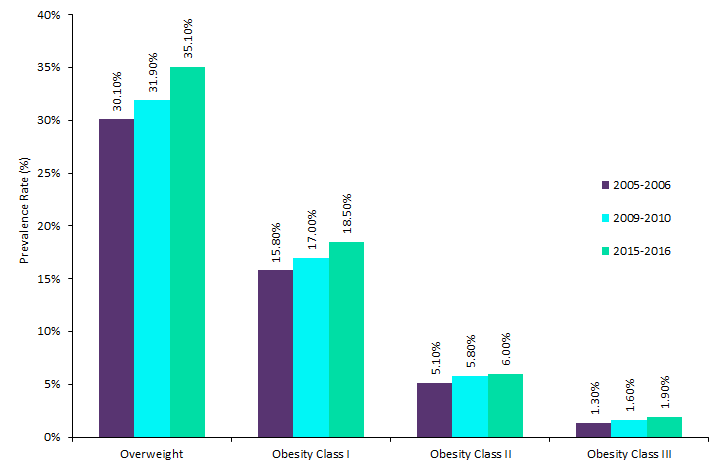 Source: GlobalData
Overweight and obesity is caused by a combination of excessive caloric intake and physical inactivity, which, in turn, leads to excessive fat accumulation in the body, negatively impacting health. Obesity is a significant cause of morbidity and mortality, and with the rise in prevalence of overweight and obesity, the prevalence of type 2 diabetes, high blood pressure, and sleep apnea have also significantly increased in children and adolescents. These illnesses can have severe consequences and become lifelong issues if not treated effectively. Not only is this a burden to an individual, the high prevalence of disease is continuing to be a significant economic burden in the US.
Related reports
GlobalData (2013). EpiCast Report: Overweight and Obesity – Epidemiology Forecast to 2022, August 2013, GDHCER022-13
GlobalData (2013). EpiCast Model: Overweight and Obesity – Epidemiology Forecast to 2022, August 2013, GDHCEM022-13