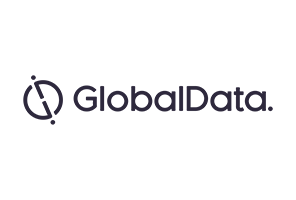 On 31 March 2017, NHS England released the 'Next Steps on the Five Year Forward View'. The dramatic changes and challenges that the NHS has gone through are truly remarkable as it turns 70 this year. Along with tension between the junior doctors and Jeremy Hunt, alarming numbers of A&E departments closing down and longer waits for urgent referrals, the NHS struggles to inject optimism to its workforce and the general public. In 2014 this was where the Five Year Forward View came in – to set clear goals and methodology on how they would be achieved. The article was a supposed masterplan to revive the service and give the British public something to get behind.
On its initial release in 2014 the document spoke of boosting efforts for out-of-hospital care distributing workloads to the 'Multispecialty Community Provider' along with aspirations to put partnerships in place between smaller hospitals and tertiary centres. In addition, it detailed a confident financial plan along with initiatives to increase recruitment of GP trainees to fill the growing vacancies. However the proposal was met with skepticism and the updated document released has acknowledged and confirmed the predicted shortcomings.
Next steps for the NHS: areas of interest
The most noticeable area of interest is the further emphasis on out-of-hospital care but overlooking the undeniable shortage of GP's and district nurses that are fundamental to solid healthcare provision in the community. A warning sign emerging the day before the article's release revealed a drop in GP numbers by 445 compared to September last year. It also goes without saying that almost 5,000 doctors from the European Economic Area working for the NHS are considering leaving the UK as a consequence of the referendum. To confuse the matter more, the updated article insists there will be a provision of evening and weekend appointments across the England by March 2019 despite the trailing volume in demand for such appointments. In particular, Sunday afternoons had no uptake of appointments according to GP surgeries that conducted a trial period of extended hours.
"A warning sign emerging the day before the article's release revealed a drop in GP numbers by 445."
Another ambition detailed was developing 150 urgent treatment centres catered for injuries and minor ailments. These centres would be open 12 hours every day of the week with clinicians of various grades providing cover. There is even an aim to have each centre equipped with X-ray machines which would be a challenge to maintain given that radiology services are staffed by an almost entirely different team with a separate training scheme.
Mental health was another focus, aiming to provide 200,000 more people with 'talking therapies' such as psychotherapy by March 2019. Given that mental health incidence is on the rise, improving the standard of care in this field would be a sensible direction to go. However, there is some concern as to which regions will be offered this service, knowing that the distribution of mental health diseases is not uniform and has some concentration in areas of poverty.
Digital transformation in healthcare
The article provided a strong backing behind the digital transformation in healthcare. There are already 16 trusts in the UK qualified as Global Digital Exemplars (GDEs) using the most advanced IT hospitals and considered world-class demonstrators of what can be accomplished by harnessing the power of technology. It is no surprise that some of the most efficient trusts in the UK happen to have made the list on the Acute GDEs.
Along with digitising hospitals, the technology has also been placed in patients' hands using NHS Digital Apps Library and parents have full access to their child's health record through the online 'red book', thus replacing its physical counterpart. NHS Choices will cease to exist and become NHS.uk, allowing patients to book their own appointments and access their personal health record – something long sought after by the general public.
"Digital technology has also been placed in patients' hands using NHS Digital Apps Library."
The allocation of budget towards technology but also research as the Innovation and Technology Tariff (ITT) could also inform where the medical devices industry should head. With a number of products including auditory brainstem implants and prosthetic knees with built-in microprocessors now developed, the UK's development in R&D will not only persevere but potentially excel. New Genomic Medicine Centres are popping up and have collected over 25,000 cancer and rare eponymous syndrome samples, a formidable accomplishment.
Amidst the storm of news with Article 50 triggered last week, the release of the 'Next Steps' has been overlooked by some but will have a significant impact on healthcare provision. The update lacked the definitive strategy on how budgets would be rejuvenated to back the ambitious figures proposed. There are indeed some promising projects in place but as we head towards 2019, there is still a lot to be done.