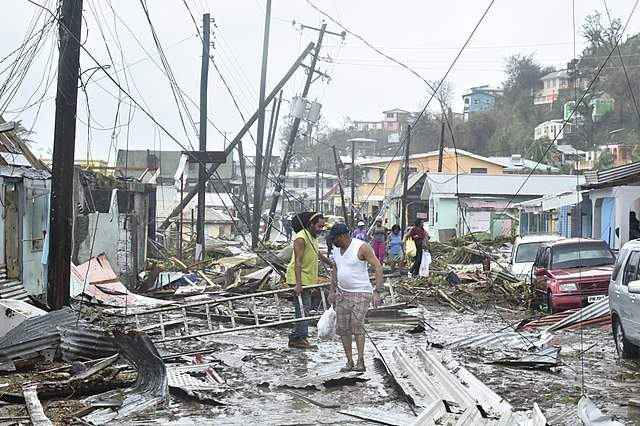 Weather-related issues, such as damage to Puerto Rican drug manufacturing sites during Hurricane Maria last year, have played a role in bringing the issue of drug shortages to the public's and regulators' eyes. But concerns about shortages related to GMP violations also have drawn attention from the industry and regulators around the world.
Hurricane Maria in 2017 damaged numerous drug manufacturing facilities in Puerto Rico. While most plants had resumed partial to full operations within a month after the hurricane (as reported in PharmSource's November 2017 Bio/Pharmaceutical Outsourcing Report), some sites continued to deal with repairs, along with ongoing power outages, well into 2018. Affected drugs included treatments for childhood leukemia and some HIV treatments.
In the wake of the hurricane, hospital and pharmacy groups, including the American Hospital Association (AHA) and American Society of Health-System Pharmacists (ASHP), expressed concern in letters to the FDA that shortages of widely used and critical drugs were becoming an increasing issue. The ASHP listed 139 compounds facing shortages. While weather events may be one factor, the groups noted that shortages occur for many reasons, including:
·     Simple cases of demand outstripping supply, as seen with antiviral vaccines during flu season;
·     Closure of facilities or plants ceasing production of certain drugs; and
·     GMP violations causing recalls, import alerts, suspension of GMP licenses, and other regulatory actions that halt drug production.
The AHA suggested that consolidation of generic drug manufacturers, and the resultant streamlining of production capacity, can also play a role in some shortages.
But shortages of needed drugs can occur for other reasons, such as GMP violations at a manufacturing site that must be corrected before products from that site may be put on the market. For instance, former Hospira facilities, now owned by Pfizer, continue to be repeatedly cited in Form 483s and Warning Letters for GMP issues. These violations have, at times, affected supply of certain drugs in the US.
And in September of last year, the FDA placed an import alert on drugs made at Ipca Laboratories' Ratlam and Silvassa, India manufacturing sites. However, it exempted one drug from that restriction: the malaria treatment chloroquine phosphate.
The 2012 Food and Drug Administration Safety and Innovation Act (FDASIA) gave the FDA authority to coordinate with manufacturers to prevent or mitigate drug shortages. A primary method the agency has employed is holding manufacturers accountable for early notification of discontinuances or interruptions in drug supplies. In 2011, the FDA reported 251 drug shortages. By 2016, that number had decreased to 23.
An FDA spokesperson noted that there are limits to the agency's authority. For instance, the FDA cannot require that a pharma company makes more of a drug, or even to make a particular product at all, even if it is a medically necessary drug. The agency also has no authority to change how much of a drug a company distributes or to whom.
More reciprocity needed?
In an opinion piece for The Hill in November 2017, attorney John Cohrssen and Henry Miller, a Fellow in Scientific Philosophy and Public Policy at Stanford University's Hoover Institution, suggested that the option to import critical drugs not approved by the FDA, but cleared by foreign regulators who meet certain standards, could help reduce drug shortages. Cohrssen and Miller noted that the Reciprocity Ensures Streamlined Use of Lifesaving Treatments (RESULT) Act has been proposed in the Senate in both the current and the previous Congress.
"There are precedents for both Congress and the executive branch using reciprocity to reduce the barriers to international trade in drugs and medical devices," the two wrote. "For example, the FDA Export Reform and Enhancement Act of 1996 virtually eliminated the regulatory obstacles previously associated with exporting drug, device and biologics products made in but not approved for sale in the US to countries where they are approved."
The opinion piece also noted that the International Conference on Harmonization (ICH) includes provisions for reciprocity among participants.
Neither the FDA spokesperson nor staff in several congressional offices were able to comment on where the RESULT Act might stand and whether or how it might progress forward.
For more insight and data, visit the GlobalData Report Store – Hopital Management is part of GlobalData Plc.