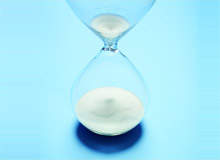 Essentially, wound healing encompasses closely related stages, all of which focus on generation of resurfacing, reconstitution and rejuvenation of the tensile strength of damaged skin. This requires a great deal of understanding by the wound care surgeons in order to avoid scar formation.
Tremendous research needs to be performed for reviewing some of the crucial factors, which underlie one of the prominent challenges and expensive conditions experienced by wound care professionals. The economic burden linked to chronic wounds is roughly estimated to be well over $15bn annually in the US alone, according to Harvard Medical School estimates. Delayed wound healing can cause prolonged suffering for patients, leading to the need for costly treatments.
The main reason for high costs attributed to chronic wounds treatment is the difficulty in chronic wounds proceeding through the normal stages of repair. Moreover; difficult-to-heal wounds are related to the underlying pathology of debilitating illnesses such as diabetes and venous insufficiency, which necessitate a proactive approach and pose a challenge to the clinicians. Some of the notable complications include sepsis, infection, pain, osteomyelitis, dermatitis, malignancy in some cases, and amputation.
"The two main goals of wound management companies are to achieve a moist wound healing environment along with a reduction in overall healing time."
Healing and chronic wounds
In-depth understanding of the pathophysiology of chronic wounds, which includes even the complex cellular and biochemical factors involved in chronic wounds, is necessary to fulfill clinical requirements.
This type of improved knowledge gained about wound pathophysiology can strengthen treatment strategies and enhance clinical outcomes. Moreover; acquiring know-how of the basic mechanisms of the healing process will facilitate individualised treatment provision to patients affected with wound complications.
Currently, the two main goals of wound management companies worldwide are to achieve a moist wound healing environment along with a reduction in the overall time taken for surgical wound healing.
At present, the wound healing industry is experiencing a paradigm shift from typical sutures, staples, laser activation, glues, and adhesives to modern biocompatible polymers, silver dressings, and tissue-engineered skin constructs, innovative treatments exploiting nanotechnology, medical devices utilising electrical stimulation and hyperbaric oxygen therapy, and so on.
There are a great deal of investigations being performed amongst the researchers to find suitable alternatives to these conventional wound closure products. Nowadays biocompatible glues based on polysaccharides such as chitosan are being identified. These are shown to induce no thermal damage to tissues and apparently produce better sealing for air leaks than fibrin.
Further studies undertaken by the researchers are aimed at analysing the flexibility of materials as well as strengthening power needed to repair with minimised side effects, all made possible at reduced costs. At present, the wound care market is growing at an alarming rate worldwide and the social, economic cum personal expenditure associated with the treatments of chronic wound population is starting to be precisely calculated.
Conventional methods of surgical closure aid in preventing leakage, predominantly for applications involving cardiovascular procedures, abdominal/pelvic, and neurosurgical procedures too. Lack of strength, tissue toxicity, associated damage from cross linking systems, and tissue thermal damage caused by lasers are some of the notable problems recognised in traditional wound healing methods.
Additionally, the conventional wound healing methods suffer from the inability to produce better sealing for air leaks when compared to fibrin, as well as causing other potential disabilities such as induction of scarring or inflammation.
Increased preference for regeneration of tissues rather then just closure of wounds for healing has sparked interest in a number of novel alterations to existing wound healing technologies. Some of the prominent technological breakthroughs involve medical devices exploiting adjuvant technologies like gene therapy, nanodelivery of targeted therapies, negative pressure therapy, electrical stimulation, and few others. These innovations ensure safe closure of the wounds in the least possible time.
New technologies and restraints
There are a number of technology driving forces. The emergence of novel therapies is generating a competitive scenario. At present, medical devices, for that matter any wound healing technology, have been designed to be user-friendly and simple in operation. This has led to a tremendous increase in the number of products being manufactured by companies and a number of discoveries by academia.
"A rise in infectious agents has spurred the development of microbial-resistant wound technologies."
Now smaller companies are designing highly sophisticated products, stimulating higher profit margins to be obtained in niche markets such as in cardiovascular surgery where prices seem to be inflated. Overall, the existence of competitive scenario aids in the generation of quality products is promoting wound healing and emergence of best technology.
A rise in infectious agents has spurred the development of microbial-resistant technologies for guarding exposed wounds, one amongst them being the emergence of antimicrobial wound dressings.
These dressings are chiefly made of silicone and silver materials owing to their improved properties such as possessing a broad spectrum of antimicrobial activity, minimal toxicity toward mammalian cells, and having fewer tendencies than antibiotics to induce resistance due to activity at multiple bacterial target sites.
Cost-cutting initiatives taken by the healthcare community, however, have been a technological restraint. Although the prices of the available novel technologies are high, they possess great potential in the healing/repairing of wounds and exhibit minimal side effects. Subsequently, the lowering of prices of these innovative technologies by clinicians and other medical practitioners leads to the lack of reliability and safety of these products when obtained in bulk for a patient's therapeutic usage.
In addition, a lack of a regulatory framework is posing harm to technology development. The significance of a proper regulatory framework in the respective regions worldwide is unrealised and this affects the growth of companies specialising in designing novel wound healing products. Due to a lack of regulatory framework and guidelines difficulty arises for other-region companies to get involved in market penetration and pitch their own products at reasonable rates.
University breakthroughs
Realising the central challenge of painful removal of the dressing associated with moist wound healing devices, a research group belonging to the Institute of Bioengineering and Nanotechnology, based in Singapore, has designed a novel solution. The group has modelled a nanopolymeric dressing, which has been embedded with temperature dependent swelling properties.
A research group at the University of New South Wales has devised a surgical adhesive film, which can replace sutures used in delicate surgical procedures. This thin film device designed by the researchers has the potential to function as a perfect sealant for the wounds.
Researchers at the University Of Cincinnati College Of Medicine have explored the mechanism behind autologous platelet gel and its abilities to provide an exciting platform for soft tissue healing in surgical patients.
A research team at the Purdue University's Weldon School of Biomedical Engineering has designed scaffold-like materials, which can be injected into the body for rapid solidification and subsequent repairing of damaged bones, spinal cords, arteries and other tissues. These recent advancements cover only a minuscule part of the exhaustive innovations being designed in the current highly transforming non-invasive wound closure technologies sector.
This preview of current technological breakthroughs pushes the point that the management and development of adjunctive wound healing techniques will be established as the new gold standard in wound care.
"A lack of a regulatory framework is posing harm to technology development."
Wound closure devices market
Until recently, local wound infection has been a major unconquered challenge with limited management options for clinicians, patients, as well as healthcare providers. Numerous cutting-edge wound healing technologies are made use of during patient specific requirements and their increasing functionality is driving the wound healing industry to competitive strides in the global market.
This growing exploration of alternative medicine to manage wounds represents promising avenues for various chronic conditions. Increasingly, electrical stimulation and topical dissolved oxygen therapies have been advocated as standard treatments for treating pressure ulcers and other chronic wounds. Proper examination and application of these recently evolved treatment modalities demands more scientific information in taking treatment decisions. Thus, the concept of evidence-based medicine is applicable to mainstream wound management in the instances of advanced technologies for ensuring patient safety as well as efficacy in treatment.