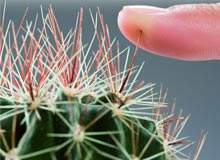 Back in 1997, after performing a phlebotomy on a patient with AIDS, a US healthcare worker sustained a deep needlestick injury from the used needle, with blood from the collection tube also spilling into the space between the wrist and cuff of her gloves, contaminating her chapped hands. Eight months later she was hospitalised with acute hepatitis (HCV) and a month later found to be HIV positive. A further seven months on, she was diagnosed with chronic HCV infection. Her clinical condition continued to deteriorate and she died 28 months after the needlestick injury.
This case study from the National Institute for Occupational Safety and Health highlights, if more evidence were needed, not only the personal tragedies behind so many needlestick injuries, but a continuing systemic failure within the US healthcare system when it comes to the development, use, enforcement and education of safer devices as a means to prevent sharps injuries.
Failure to prevent incidents
Despite the first safe needles being patented back in the 1970s and more than 250 safe devices having been approved by the US FDA, healthcare workers still suffer between 600,000 and 800,000 needlestick injuries from conventional needles and sharps each year, according to the American Nurses Association (ANA). Even more worrying, around 1,000 of these injuries a year are estimated to lead to serious infections such as hepatitis B and C, and HIV.
There are a number of factors behind this. First, while more hospitals have now recognised the wider benefits that come with spending a bit more money on safer devices, it is not an argument that has been completely won. Just 15% of US hospitals overall are using such safer needle devices and systems.
Second, there are wider cultural issues among HCWs that stubbornly refuse to change. While the general trend when it comes to accidents is on a gradual downward curve, the level of reported injuries and accidents remains just the tip of the iceberg. There can still sometimes be a sense that a needlestick injury is just something that goes with the territory, a rite of passage almost, or certainly something that you just have to get on and deal with.
"Healthcare workers in the US still suffer between 600,000 and 800,000 needlestick injuries each year."
"Nurses, in general, do tend to report injuries because then if they have any problems later on they know the hospital will take care of it," says Ron Stoker, founder and executive director of the International Sharps Injury Prevention Society (ISIPS). "But doctors tend to be self-insured and so they are less likely to report an injury or accident because of the paperwork involved. They are more typically only likely to report once it has become a problem for them."
"Manufacturers have been developing various ways to shield needles but it is still an evolving area," agrees Nancy Hughes, director of the Center for Occupational and Environmental Health of the ANA. "The engineering of safety devices just continues to get better and better. What we also need to be doing, though, is focusing our attention on the human factors around the issue – whether we are using or disposing of them properly, does the needle shield itself or does the nurse have to do something to it and so on.
"We need to be figuring out why it is people do not use these devices when they are available and which employers are not providing them."
Employee efforts
As well as employers not introducing new, safer devices, there is also the problem that healthcare workers – and perhaps it again comes back to the cultural issues around working with sharps – are themselves still not pressing the issue hard enough, suggests Hughes.
She argues a more proactive response is needed from workers towards hospitals that fail to do enough to protect them from sharps' injuries.
"We know that there are hospitals that are still not providing these devices, despite legislation in the form of the Needlestick Prevention Act requiring this. We want to encourage nurses simply not to work for employers that do not provide safe devices. There is still a perception out there that safety sharps devices are more costly. So we would like to see more front-line workers being involved in the selection of devices.
"It is about getting front-line workers involved and making sure the decision is not just being based on cost. There is a role for better education but there is also a role for new products. Nurses and other healthcare workers have to demand that they have access to safety products."
Safer sharps devices
So, what sort of products are now being used in this area? The ISIPS cites products such as Massachusetts-based SuturTek's 360deg fascia closure device, Filter-Pro's air bubble removal device, Millipore's Ampoule Beaker and Gaven Medical's Punctur-Guard Blood Collection Needle, among many others. ISIPS includes on its website a comprehensive safety product list.
"We are beginning to see innovations such as a prefilled syringe with two plungers in one barrel, for example," Stoker explains. "What happens is that you aspirate chemotherapy drugs or antibiotics into the front portion of the syringe and inject it into the patient.
"Then, bearing in mind it can sometimes be hard to find a suitable vein on such patients, it can be flushed with saline that has been stored in the second chamber simply by keeping on pushing the plunger in, so there is only a need for the patient to have one injection."
In fact the market for such safe devices is booming, with research group Freedonia predicting that the worldwide demand for innovative drug delivery systems, including needle-free devices, will increase by more than 10% a year over the next few years, reaching $132bn by 2012.
Enforcing compliance
When it comes to enforcement, the Department of Labor's Occupational Safety & Health Administration (OSHA) has been active in handing out citations to those employers that are not compliant. In 1991, OSHA issued a new Bloodborne Pathogens Standard to protect workers, followed in 2001, in response to the Needlestick Safety and Prevention Act of 2000, with the development of a revised standard.
This revised standard clarified the need for employers to select safer needle devices and to involve employers in identifying and choosing devices, as well as requiring employers to maintain a log of injuries from contaminated sharps.
"The biggest issue now is not compliance, it is about workers not knowing what products are available."
Even failing to do basic tasks such as emptying sharps bins on a regular basis can have a major impact, as some of the most common injuries occur from healthcare workers disposing of sharps in over-full bins. "More and more hospitals are trying to be compliant and the biggest issue now is not compliance, it is about workers not knowing what products are available," says Stoker.
"There are still some areas that are not very compliant, one of which is surgery. Surgeons may often think a new, safer product is not as good or that it just does not feel right. Obviously, a patient wants a surgeonto be confident with their instruments but there is still an issue of making sure that those that they are working with are safe."
He recommends a number of actions that should be followed to ensure best practice:
Make sure policies are followed that could prevent potential exposure, such as recapping needles.
Make sure every used needle is disposed of properly in puncture-resistant sharps containers, something that may require planning workzones so that sharps containers are within easy reach of where they will be used.
Make sure the use of needles is avoided where safe and effective alternatives are available.
As every month new safety products are introduced, it is worth selecting and evaluating new devices on an ongoing basis.
Make sure you document your evaluation of safety products, as this is something required by the revised OSHA Bloodborne Pathogen Standard.
Plan for safe handling and disposal of needles before using them.
Report all needlestick and sharps-related injuries promptly to ensure employees receive appropriate follow-up care.
Ask all employees to report any needlestick hazards so that they can be corrected.
Involve all groups in infection prevention training and make sure all new hires are given the opportunity to have a hepatitis B vaccination.
Hospitals can buy all the right products and run all the appropriate training courses, but if healthcare workers do not actually use the devices on offer or use them wrongly, then it is almost inevitable that accidents, injuries and the resultant tragedies will continue.