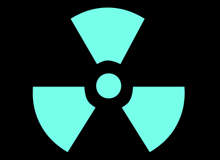 Since its creation in the 1970s, the popularity of computed tomography (CT) as a diagnostic tool has grown rapidly as it has developed to suit a broad range of applications. The arrival of helical CT and multislice scanners has seen its use spread further into areas such as perfusion imaging, organ and whole body scans, and vascular or cardiac applications. There has also been an increase in the number of multiphase scans.
Compared with other imaging methods, CT exposes patients to a relatively high dose of radiation. The development of magnetic resonance imaging (MRI) has provided a radiation-free alternative in some applications, but cannot always replace CT. Furthermore, where both methods are viable there is often a tendency to choose CT.
The result is that there are more CT scans performed each year, and this has raised concern among healthcare professionals and the general public over the potential dangers of increased radiation exposure, particularly in children. Among the US population there is a clear trend towards increased exposure, and medical imaging is a key component of the overall yearly dose.
US radiation exposure
The National Council for Radiation Protection and Measurement will publish an updated report on US population radiation exposure later in 2008. The report indicates that the individual's annual radiation exposure has increased overall, from 3.6mSv to 5.5mSv.
The report also indicates medical imaging exposure increased from 0.55mSv (one-sixth of the total) in 1980 to 2.6mSv (half of the total) today: a four-fold increase.
How well do you
really

know your competitors?

Access the most comprehensive Company Profiles on the market, powered by GlobalData. Save hours of research. Gain competitive edge.
Company Profile – free sample
Thank you!
Your download email will arrive shortly
Not ready to buy yet? Download a free sample
We are confident about the unique quality of our Company Profiles. However, we want you to make the most beneficial decision for your business, so we offer a free sample that you can download by submitting the below form
By GlobalData
The increase in overall population exposure is attributed to medical imaging exposure. The reasons for this may include:
increased accessibility to and usage of medical imaging procedures overall
increased complexity of procedures, which necessitates additional exposure
increased usage of dose intensive procedures, primarily CT.
FDA standards
Radiology professionals and industry bodies have been working to find ways to limit radiation exposure to patients requiring CT scans, but there is still a long way to go. Regulators have been active, and the FDA has set clear standards for device manufacturers.
"Over the life of FDA's Radiological Health Program, mandatory standards have done much to protect the public from radiation exposure," says Sean Boyd, chief of the diagnostic devices dranch in the division of mammography quality and radiation programs, FDA's Center for Devices and Radiological Health (CDRH).
"Manufacturers have done much to incorporate technology into equipment that reduces patient dose. Healthcare providers benefit from these technological enhancements and are being made aware of patient exposure and ways to optimise dose."
"More can be done, and now we look toward consensus standards developed by internationally represented organisations to establish equipment performance and safety requirements," says Boyd. "While consensus standards are voluntary, manufacturers generally conform in order to compete and offer a safe product on the global marketplace."
Manufacturers seeking FDA approval must file premarket submissions to demonstrate that products are safe and effective, register manufacturing sites, list their devices and file radiation safety reports that describe a product's compliance with applicable FDA performance standards.
Sharing the load
Under the Radiological Health Program run by CDRH, the FDA has worked to help protect patients from radiation exposure from medical imaging through its interaction with industry and healthcare providers. "The FDA has seen advances in medical imaging equipment, improved safety standards and increased awareness among medical providers and their patients," Boyd says.
"Compared with other imaging methods, CT exposes patients to a relatively high dose of radiation."
"The American College of Radiology (ACR) provides guidelines on the selection of appropriate imaging examinations for given patient clinical conditions.
It is difficult to gauge how successful these many efforts have been, but the FDA believes they all contribute to development of equipment incorporating exposure-saving technology."
The FDA's goal is to ensure patients have the right exam, for the right reason, at the right time. While it sets the standards for manufacturers of equipment, it does not have authority over the medical practitioners who share responsibility for controlling radiation doses.
"As with any medical procedure, there are risks," says Boyd. "Management of these risks must be shared among all parties involved in the delivery of patient care. We want to promote the message that everyone has a role in reducing patient dose: the onus is not on manufacturers alone."
Spreading the word
A similar message comes from practitioners, notably through the ACR's Image Gently campaign, sponsored by the Alliance for Radiation Safety in Pediatric Imaging. Its aim is specifically to change practice by increasing awareness of how to lower radiation dose when imaging children – an effort that the FDA sees as important in influencing dosage reduction in a wider sense. The specific focus on paediatric imaging is borne of awareness that a growing number of children in the US receive CT scans and are, therefore, exposed to greater levels of radiation.
"Two years ago, paediatric radiologists recognised the radiation from medical imaging as a component in children's overall radiation dose and so wanted to change their practices," says Marilyn Goske, Silverman chair for radiology education, Cincinnati Children's Hospital Medical Center. "In the US, we saw a dramatic rise in the use of CT for conditions such as appendicitis. CT is life-saving, so the focus has to be on using it judiciously."
Many practitioners support Image Gently, which represents around 500,000 healthcare professionals in the US, and has grown to encompass industry associations in Canada and Latin America. Goske also notes that there has been a high level of awareness in Europe for many years, and hopes that the Image Gently alliance will include European industry in the future.
"We formed a group to represent the whole spectrum of people who care for patients, got funding from GE Healthcare and developed a strategic plan for an awareness campaign for healthcare professionals, parents and physicists," she says.
The alliance is free to join and relies on the existing infrastructure of its members to disseminate information about controlling radiation doses in CT scans and the greater sensitivity of children. There is no sense of alarmism behind the campaign, merely recognition that a better informed public and community of practitioners will improve patient safety.
Next steps
Children are more exposed to radiation from medical imaging than ever before, and while it is difficult to show that doses from CT scans lead directly to cancer, there are good data from other sources of exposure that show increased cancers in people who have been exposed to radiation levels now encountered by patients undergoing CT scans.
Children are more radiosensitive than adults, so receive a larger effective dose. According to Image Gently, for any person the risk of death from cancer is about one in five. While estimates vary, for a child this risk might rise by one in 1,000 by undergoing a single CT scan of the abdomen and pelvis. Furthermore, the risk is cumulative and increases with each subsequent scan.
"An Image Gently brochure is being produced for parents to help them make informed decisions for their children by balancing the benefits of CT with its risks."
Goske feels the campaign has succeeded in the first part of its mission by bringing the issue into the foreground. The focus is now on working with the American Academy of Pediatrics to get information directly to the family doctors who order scans. Goske will continue to ask manufacturers to optimise the way they capture dose.
Specifically, she highlights the need for paediatric phantoms, which simulate conditions during a CT scan to map radiation levels, to get more accurate readings on dosage. Her discussions with the main manufacturers – GE Healthcare, Philips, Siemens and Toshiba – and clinicians unearth a willingness to address the issue at hand.
"There are also moves to improve awareness of paediatric needs among application specialists, so that when they sell equipment they can train technologists on the considerations of children in CT," says Goske.
An Image Gently brochure is being produced for parents to help them make informed decisions for their children by balancing the benefits of CT with its risks. "The great thing is that there has been no lack of enthusiasm or volunteers among our members," adds Goske.
Feedback for Image Gently has been positive, which has encouraged more people to get involved. There can be little doubt that better information on controlling radiation dosage will have some impact on practice at the point of patient care.
"Anecdotal evidence suggests that scans are being done at lower dosages," remarks Goske. "Children are more sensitive to radiation than adults, so even small changes can make a big difference. Technology and procedures are changing. Vendors are doing a great job in getting dosage changes for children done automatically on new scanners, but some scanners out there won't be replaced for a long time."
The concerted effort behind any campaign must look to the long-term, just as the regulators must, to ensure that incremental changes in both technology and practice have a cumulative effect over time. Given the willingness on all sides to participate in Image Gently, it seems their commitment will remain strong.