Putting Concern and Compassion into Patient Care
A major thinktank has been established with a pilot programme to put the "patient" back into care in the UK. Nicola Boyes looks at the plans for 2009 and how they could change the face of the NHS.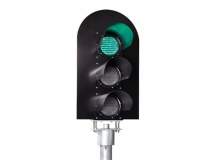 Patients being treated like parcels shipped between wards, not being able to identify who is in charge and being treated like a number as opposed to a name. These are worryingly frequent symptoms of the UK medical system where cutting-edge medicine is practiced in purpose-built hospitals served by armies of paramedics, technicians and managers.
It has been suggested that the UK's National Health Service (NHS) looks more like a medical factory, pumping through patients as directed by policy makers at the top of the chain who demand faster throughput and professionals performing medicine as medicine demands, not as patients need it.
Enter the King's Fund, a UK thinktank designed to understand how the NHS can be improved, which has launched a major programme to transform patients' experience of care. On the back of a major review of the UK health service by Lord Darzi – designed to put quality at the heart of healthcare – the King's Fund report, Seeing the Person in the Patient, was released in December 2008. It assesses the scale and nature of the problems patients experience within the NHS and looks at why staff don't always provide the sort of care they would want for themselves and their own families.
The report has led to the Point of Care programme which will be piloted by the NHS in 2009. It aims to help staff and hospital boards improve patients' experience of care as well as support staff to see the person in the patient.
Out of the loop
The King's Fund found that while patient surveys show high levels of satisfaction, more in-depth studies and first-hand tales from patients themselves, indicate a much patchier picture. It identifies a number of problems including variations in the quality of care. "The system may never be perfect but the aspiration should be to deliver good care to every patient," the report says. "There is evidence to suggest that we should be worried about this most fundamental
interaction between healthcare staff and their patients."
It also found a lack of evidence to support many of the methods now being used to improve services which often focused on just one group of staff or one aspect of patient experience. According to the report, today's efforts do not go far enough in transforming the hospital culture to be patient centric or to support staff to provide compassionate care. It recommends that action be taken at four levels: the individual staff member; the team, unit or department; the institution as a whole
and the wider healthcare system.
"Today's hospitals are vast, time is at a premium and in these busy medical factories care of the person can unfortunately get squeezed out."
King's Fund Point of Care Programme Director, Dr Jocelyn Cornwell, says: "Staff come to work intending to provide the quality of care they would want for themselves and their families but today's hospitals are vast, time is at a premium and in these busy medical factories care of the person can unfortunately get squeezed out."
The report says hospitals are under enormous and diverse pressures from rising costs, ambitious national targets, changes in medical and nursing education to the European Working Time Directive, intense technological and process innovation as well as difficulties recruiting and retaining staff.
The sheer growth in hospitals has a knock-on effect in relationships between staff and patients, yet good communication is important not only in terms of patient recovery but also for the business of hospital.
The report concludes that unpredictability and unreliability are often defining features of patient care but also concedes that it is difficult to get a meaningful picture of what it is like to be a patient in the NHS.
Previous surveys had shown the majority of NHS hospital patients in England to be positive about the organisation and about the level of care. However, the report says that patient surveys need to focus more specifically on different areas of care and patients' actual experiences to get a true picture.
Divisions between staff are also thought to be reinforced because of the policies made at the top and the language they use to convey their instructions.
"Unfortunately, the language in use in research and policy has tended to reflect and reinforce tribal divisions between professions and groups of staff rather than to unite them around a common cause," the report observes.
"When asked about how they defined "good" practice, care managers and hospital staff struggled to classify the concept."
When asked about how they defined "good" practice, care managers and hospital staff struggled to classify the concept. "Almost universally, respondents said it was not something they talked about with colleagues; indeed, a number told us this was the first occasion they had talked about it at work," says the report.
Patient-centred strategies
It is not all doom and gloom, however. Despite hospitals being under significant pressure to achieve national targets for access, cleanliness and finance health regulators have been moving towards more patient focused and personalised goals. "Time will tell how effective the measures will be," the report says.
The research identified two practical initiatives to promote compassion in care and improve patients' experience that offer real potential to create sustainable change in UK hospitals.
The first is Schwartz Center Rounds, developed by the Kenneth B Schwartz Center in the US, which involves providing a monthly one-hour session for staff from all disciplines in a hospital to come together and discuss difficult emotional and social issues arising from patient care. The second is Experience Based Design, where patients and staff work together to improve patients' experiences, drawing on ideas from design in which users are a central part of the process.
"Most of us know from our own experience that while care is often fantastic, it is sometimes impersonal and lacks compassion," says Niall Dickinson, chief executive of the King's Fund. "Yet how we are treated can affect how we recover. For a hospital there is scarcely anything more important than ensuring every patient is treated with kindness and consideration – not as a collection of symptoms, but as an individual with anxieties, feelings and views.
"Many have compared the way the health service treats patients unfavourably with the way major companies handle their customers. But it is more complex than that."
"For a hospital there is scarcely anything more important than ensuring every patient is treated with kindness and consideration."
Dickinson says if Darzi's ambition of putting quality at the heart of healthcare is to be realised, understanding and measuring what patients experience is vital. "We know good care can aid recovery and that good leadership can create a culture which brings that about," he explains. "[By] working with patients, their families, staff and the leadership within hospitals we hope that The Point of Care programme will help to transform what it is like to be cared for in
hospital."
The programme will be piloted at the Integrated Cancer Centre at Guy's and St Thomas', King's College Hospital NHS Foundation Trusts. Director Professor of the centre, Arnie Purushotham, says it fits with the already established vision to provide the very best cancer services to patients.
"The project, which will initially focus on breast and lung cancer, will help ensure that our patients and staff are working together to identify areas for improvement and to develop the
highest quality services around patients' needs," he explains.
The Point of Care programme will produce a series of expert seminars and papers in 2009 examining important aspects of improving patients' experience, such as whether the act of compassion is something which can actually be taught. It will also offer a wide range of resources for anyone interested in patients' experience of care.
The King's Fund hopes to increase the number of trials and pilot sites over the next 18 months to two years, enabling the development of rigorously tested and evaluated methods that can be widely used by hospitals.