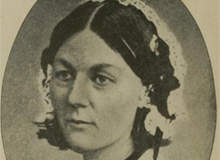 A shortage of medical staff, increasing use of technology and better medical practices have allowed the role of nurses to change in recent years. Now nurses specialise in areas to such a degree that their roles can carry out functions previously taken on by doctors or other medical staff from burn-intensive care to emergency and cardiovascular practices.
In September 2006, a report published by Chief Nursing Officer of England Dame Christine Beasley entitled 'Modernising Nursing Careers' highlighted the distinct change in the role of the nursing profession.
Recognising the different forms of career options now available, the paper made a number of recommendations for the future of nursing – which were subsequently taken onboard in a consultation document entitled 'Towards a Framework for Post Registration Nursing Careers'.
A key outcome of such work was a strategy aimed at moving the profession away from a degree and diploma-based career into a purely degree-entry one.
"Nurses specialise in areas to such a degree that their roles can carry out functions previously taken on by doctors."
While the precise implications of these developments currently remain unclear, the level of activity surrounding the nursing career ladder poses intriguing questions for existing or new nurses as well as the organisations that support them. And it seems the UK can be a case in point for the rest of the world.
Registered for success
As the professional trade union for nurses, the Royal College of Nursing (RCN) offers support and professional development to the nursing sector. RCN's student adviser Gill Robertson believes there has been a sharp change to the structure of the nursing profession in recent years. "There has been a huge increase in the number of nurse-related courses on offer which universities are delivering more and more in conjunction with medical trusts. There are specialist nursing courses that mean nurses are much freer to go further up the career ladder then they ever have in the past," Robertson says.
Currently, all graduated nurses in the UK, regardless of academic level, receive registration from the nursing regulatory body – the Nursing Midwifery Council (NMC). This regulates all branches of nursing, which includes midwifery, adult, learning disability, mental health and children.
Upon receiving registration, nurses typically work in the health or independent sector for a number of years, before going on to do any number of post registration courses, such as masters, bachelors and doctorates.
"The old traditional structure was that a nurse was qualified, became a staff nurse then moved up the ranks by becoming a senior staff nurse, a ward sister etc before finally entering management. Now, because of nurse specialisation areas, nurses are tending to move away from those traditional structures," Robertson says.
"The RCN offers support and professional development to the nursing sector."
"For example, my career background was in community nursing and I then became a district nursing sister, but one that specialised in HIV. There are nursing courses now available on HIV that enable a nurse to become an absolute specialist in the area – to the point where some of the work they are capable of doing would have traditionally been under a doctor's duty.
"There is also a degree of diagnosis involved now, which exemplifies just how the role of a nurse has opened up and how they are able to look after a patient in a way that was not previously possible."
RCN encourages and supports students and existing nurses through a number of online resources and conferences. As well as an online library which enables nurses to access a wealth of literature, a learning zone is available on the RCN website which offers bite-size chunks of learning and smaller modules to refresh nursing knowledge. A recent alliance with the Open University also allows RCN members a 10% discount on distant-learning courses, while a range of forums are also available on specific nursing areas, such as rheumatology.
While the RCN supports preliminary plans to make the nursing profession degree based – which has a tentative deadline of 2011 – the trade organisation is also wary that the move doesn't limit potential new nurses. "We very much welcome the move, but the entry gate has to be big enough to enable everybody who wants to enter nursing to do so. The RCN wants to give people the help and support so required to achieve the best possible degree," Robertson says.
Nursing career concerns
Consultation of the Modernising Nursing Careers programme was completed in February 2008. Divided into two parts – pre and post-registration – the government is currently developing what the new nursing education package might eventually look like.
This could prove to be pivotal for NHS Careers; a department within the National Health Service focused exclusively on promoting careers across all of the UK's public healthcare system. According to NHS Employers acting deputy head of employment services Caroline Waterfield, the nursing sector could witness another significant change.
"It is an opportunity for nursing careers to change. We want to retain the staff we have and invest in them accordingly – if we do not do that properly then we cannot move forward. I believe a lot is going to change with nursing in the next five years," Waterfield says.
"Because of nurse specialisation areas, nurses are tending to move away from traditional structures."
Initially launched in 1999 to promote nursing and midwifery, NHS Careers subsequently grew to encompass all sections of the NHS and currently offers a range of websites, literature and events. Since 2004, the service has been managed by NHS Employers and the following year it became responsible for the Health Learning and Skills Advice Line – a valuable resource for nurses with specific career queries.
"NHS Careers is largely aimed at those wishing to join the NHS rather then existing staff. However, the Health Learning and Skills Advice Line is targeted at NHS staff interested in career development.
They can ring up and develop a relationship with call-handlers capable of providing generic information, who can then refer them on to career coaches capable of answering more specific questions," Waterfield says.
An enduring relationship has developed between NHS Careers and RCN, with the latter particularly supporting the improvement to the advice line. Additionally, RCN recently voiced its approval of the Knowledge and Skill Framework introduced by the NHS in 2004. The agenda for change, which is specifically focused on nursing, introduced new pay packages aimed at evaluating the competencies of individual nursing staff and rewarding them accordingly.
This alone signifies the government's realisation that the nursing career ladder has evolved and further change is needed to ensure that support is in place to cater for future nursing careers. "Various things have happened over time which has meant the role of a nurse is very different now from what it was years ago. Specialist roles have appeared and nurses have taken on a lot more procedures, which ultimately has allowed them to expand their nursing portfolio and offer a better levels of care to patients," Waterfield says.
"We have to ensure nurses have the commitment from our organisation and the right skills to be able to build on that and deliver care in a changing NHS."