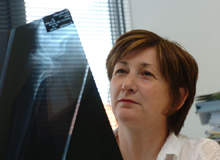 According to a recent warning by the UK Conservative party, clinical negligence premiums have increased by £317m, taking up a third of the extra money the NHS will receive over the rest of this year and the next. To subsidise for the increased premiums, the Conservatives have suggested service improvements will ultimately suffer.
While the NHS denies such claims, the figure is a sharp increase – in part due to delayed settlements – and places the UK's health sector under further pressure to find enhanced measures for reducing clinical negligence.
Specialist legal firms such as Bond Pearce offer a unique perspective on the issue through clinical negligence solicitors that have both a medical background and extensive legal experience in handling a range of medical negligence cases. The UK-based firm handles more than 60 new cases each month and have offered advice and obtained compensation for cases involving birth injury to mother and baby, spinal injury as a result of surgical error and misdiagnosis of meningitis and brain tumours.
Bond Pearce associate, Frances Letchford previously worked for 18 years as a nurse in military sick bays, military intensive care units and civilian intensive care units before going on to qualify as a solicitor. Here she shares her experiences and advice on medical negligence cases in the UK.
Alex Hawkes: From your medical and legal background, what are some of the most common errors committed in the medical workplace?
Frances Letchford: I would have to say providing inappropriate amounts of antibiotics or drugs is the most common error found at hospitals or at clinics. This can either be by prescribing excessively high dosages, or not supplying enough over a long enough period of time.
How well do you
really

know your competitors?

Access the most comprehensive Company Profiles on the market, powered by GlobalData. Save hours of research. Gain competitive edge.
Company Profile – free sample
Thank you!
Your download email will arrive shortly
Not ready to buy yet? Download a free sample
We are confident about the unique quality of our Company Profiles. However, we want you to make the most beneficial decision for your business, so we offer a free sample that you can download by submitting the below form
By GlobalData
For instance, there are a number of meningitis cases that I have come across where a child is prescribed antibiotics then discharged from hospital, only to complete the course and fall ill again. The second time the child catches the condition can have horrendous implications.
AH: So who is generally at fault in such a situation?
FL: Generally speaking, it is usually the doctors who made the prescription. Sometimes it is also the pharmacists but then, of course, the doctors at the unit should be subsequently checking the treatment of patients to ensure the correct dose is being applied for the correct amount of time. In that sense, it is a combination of the doctors and pharmacists that are to blame for the error.
Occasionally the nurses are at fault for not paying enough attention to the condition of their patients. For example, we had a case where a man was in hospital on a long-term steroid treatment. He did not receive it and suffered a fatal cardiac arrest. The nursing staff simply didn't notice he was not eating or drinking and rather then warn the doctors, his condition was left and he died.
"Often the victims or the families of victims seek an apology and fail to receive one."
AH: In your opinion, are such errors technical, cultural or practice based?
FL: I would say a combination. Certainly in terms of nursing, it is usually practice based while with doctors it is predominantly down to technicalities – namely providing inadequate prescriptions. A cultural issue that comes to mind is that of junior doctors, who are often too intimidated by the senior doctors and consultants to ensure such errors are double checked.
AH: This could be perceived as a communication problem – how essential is it for all areas of medical staff to collaborate in order to ensure the risk of such errors is kept minimal?
FL: Extremely. It often reaches a point where the doctor didn't recognise the initial problem and nurses did not have enough time to identify the subsequent deterioration of the patient. If a patient – such as the one in my current case – was not eating or drinking, the problem should be immediately recognised and the antibiotics prescribed intravenously.
AH: There has been a strong focus on producing new technologies capable of minimising incorrect labelling – in your experience, how common is it for the wrong drugs to be prescribed due to flaws with the labelling process?
FL: In the last four years, I have only dealt with one case – a client was prescribed an anti-depressant by her GP and the pharmacist at the local supermarket then provided her with the wrong drugs. In this instance it had the correct labelling but the wrong drugs inside.
However, often the reason behind that type of error is down to many drugs possessing several different names – there is usually an overall generic name but then drug companies produce a similar type of drug and have to call it a different title. This leads to errors and often the general public fails to question the error as they simply assume the name was different but what was inside is the same type of drug.
AH: Turning to the structure of a clinical negligence case – once a claim has been made, how likely is it litigation will take place?
"The problem is that once a mistake has been committed, there can be catastrophic results."
FL: This depends strongly on how serious the case actually is. There was a very high-profile case in England in 2001, when 18-year-old Wayne Jowett was killed after a toxic cancer drug was wrongly injected into his spine. The coroner at the inquest found that Jowett had died of unlawful killing through gross negligence and the doctor involved was accused of manslaughter and received a custodial sentence.
Normally, the speed of a case depends on how quickly it takes to identify where the error occurred. Our clinical negligence team has a medical background and is strongly experienced in recognising the problem and who is to blame.
Often though, a trust will completely deny the claim and the case then goes to trial. Clinical negligence cases can last anywhere from three to five years.
AH: From a victim's perspective, what is it they are actually looking for when they enter a clinical negligence case?
FL: Often the victims or the families of victims seek an apology and fail to receive one. This can normally, however, be achieved by mediation which can be a useful adjunct to making a former claim – so rather then let the case go to trial, the case is mediated outside of court which usually results in both compensation and an apology.
The majority of the clients that come to us would like to have an apology but are aware the medical professionals involved in the case obviously did not intentionally set out to hurt the patient. The problem is that once a mistake has been committed, there can be catastrophic results. A victim's sole aim therefore is not to just receive compensation money – if they had the option of either financial compensation or for the incident not to happen in the first place, all would take the latter.
AH: And what type of compensation can be offered at the end of a case?
FL: A lot of the cases I deal with result in small payouts by a trust. For a victim who was prescribed the wrong drugs and as a result was ill for a short number of weeks, the claim is usually around the £1,000 mark. Such small payout cases are usually settled out of court fairly quickly.
"Costs tend to spiral due to a defendant's failure to respond to a negligence claim or even admit what has happened."
For negligence cases that have resulted in death, the claim is more likely to be in excess of £100,000. However, if you are looking at catastrophic injuries where the victim requires round-the-clock treatment then that figure can go into millions of pounds. The NHS, however, could reduce such costs by cutting down on the errors and hence the number of claims.
Also, costs tend to spiral due to a defendant's failure to respond to a claim or even admit what has happened – if they did so, we could settle the case quicker and keep the costs down.
AH: And what is the most common defence by doctors and other medical staff against such claim?
FL: Quite simply that they followed the correct guidelines. They will claim that the appropriate drugs were given throughout the patient's treatment, but often what they fail to consider is the individual requirements. Doctors, GPs, pharmacists and other healthcare professionals consult the British National Formulary (BNF), which is available online and is often referred to in many of our cases.
Yet sometimes the amount of drugs specified in those guidelines is not applicable for certain individuals. We had a client who had been on long-term medication for about six years, and he received the standard amount recommended by the BNF, when really a slightly higher dose was required as his body had become accustomed to that drug.