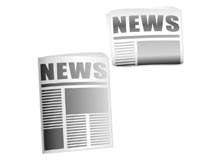 With media attention focusing on hospital superbugs such as MRSA and C. difficile, the broader scope of patient safety has largely been overlooked. Although public scrutiny has been an uncomfortable challenge for healthcare systems, the outcome has been both blessing and curse to those scientists and clinicians who seek to change clinical culture by placing the safety of patients at the top of their agenda.
For Stephen Ramsden, campaign director of the Patient Safety First Campaign for England and chief executive of Luton & Dunstable NHS Foundation Trust, patient safety is the number one priority, which all healthcare professionals and centres should push to the top of their agenda. He believes all healthcare-acquired infections (HAIs) are preventable and the goal should be to eliminate the risk to patients entirely.
Media frenzy
"The fixation on MRSA and the headlines of dirty hospitals, inadequate prioritisation and pressures of staff shortages has been challenging," says Ramsden. "But I think overall the media attention has been a useful stimulus to action. We as a service have developed immunity about issues that have been going wrong in hospital.
"Patients acquiring an infection in hospital as a result of system failures is unacceptable. It has taken the national media in this country and possibly elsewhere to shock us in to doing something about it. Therefore, however uncomfortable that has been, I think there is no doubt it has had an impact on government and on improved performance, particularly in the fields that the press has concentrated on."
Dr Tammy Boyce, research fellow at The King's Fund believes too much emphasis has been placed on cleaning, and that media focus has ignored the science.
How well do you really know your competitors?
Access the most comprehensive Company Profiles on the market, powered by GlobalData. Save hours of research. Gain competitive edge.
Company Profile – free sample
Thank you!
Your download email will arrive shortly
Not ready to buy yet? Download a free sample
We are confident about the unique quality of our Company Profiles. However, we want you to make the most beneficial decision for your business, so we offer a free sample that you can download by submitting the below form
By GlobalData
"Patients acquiring an infection in hospital as a result of system failures is unacceptable. It has taken the national media to shock us into doing something about it."
"A lot of media coverage simply follows what governments or scientists are saying," she says. "But our research shows that, unfortunately, they are not paying equal attention to science. The main problem is that they are focusing on cleaning as a primary solution to HAI, but what science tells us is there are numerous kinds of infections and solutions. Somebody somewhere needs to start this debate and science has tried to start it."
Boyce believes the focus should include:
perfecting the science
reporting the overuse of antibiotics
wider discussions about isolation units
bed occupancy rates.
"The number one thing healthcare facilities need to do, and science agrees, is to examine the prescription rates of antibiotics," she explains. "Since the creation of antibiotics, we knew there would be some resistance and it is getting worse. The number of bugs gets bigger and the number of antibiotics we can use gets smaller."
Of the numerous patient safety issues, infections acquired in hospital are the most accessible to the public. However, if the same media attention were given to total adverse event rates in hospitals globally – on average 10% – the effect would most likely create unnecessary concerns and seriously undermine patient confidence. "There has to be a more responsible approach from the media on how they can help prick the conscience of our leadership at every level without creating mass hysteria," says Ramsden.
Campaigning for safety first
As the campaign manager for Patient Safety First campaign, Ramsden sees it as his primary role to shift the attitude of leaders, particularly at trust level, to elevate patient safety to the highest priority. "There have been some improvements in terms of MRSA and C. difficile," he says. "I hope that the public have seen the precautions, attention and priority given to infection avoidance and management. There has been a reassuring message that the services have listened and are doing something about it."
The Luton & Dunstable NHS Foundation Trust (L&D) has implemented a strategy of transparency to give patients a factual view of HAI rates as well as the measures which have been put in place to control them. The L&D website includes an eight-minute video which states the hospital's commitment to patient safety, as well as explaining what patients can do to prevent acquiring an infection in hospital.
Ramsden was impressed with the guidance and recommendations introduced by the US Institute for Healthcare Improvement (IHI) and many of them have been adopted by the campaign in the UK. Though still in its infancy, healthcare reform has so far proven effective in preventing many unnecessary patient infections.
The most notable difference between the UK and US healthcare patient safety strategies is the use of 'improvement methods'. "Traditionally, we could stereotype the UK approach to patient safety with descriptions such as governance, assurance, incident reporting, risk management, inspection regulation, setting standards and bureaucracy," says Ramsden.
"Polls show that more people are worried about catching HAIs when going into NHS facilities."
"The approach is quite defensive. The 'improvements approach' teaches us is that in addition to that assurance and defensive approach, you need a more positive, proactive, transformational approach in which you set goals and transitions. We have a 'no avoidable infections' strategy, for example. We aren't interested in trying to halve the number of MRSA or C. difficile infections; we're interested in eliminating avoidable infections in hospital. Personally, I believe any infection acquired in hospital is avoidable.
The transformation approach, using improvement methods and methods of change, getting people together and looking at how to eradicate infections, is key. So too is learning from patient stories rather than incident rates.
"We need to have our clinicians' hearts and minds shifted by having a patient in the room to tell us how bad it was for them," says Ramsden. "These are not traditional NHS approaches. I think more and more of us have started the transformation process, influenced by the IHI in Boston and the "Save 100,000 lives and 35 million from harm" campaign in the US. I think the next phase of patient safety is about this mindset change. It's about understanding that no avoidable harm is acceptable."
HAI case study
"Luton & Dunstable experienced a really difficult agenda of E. coli in our neonatal intensive care unit some months ago," says Ramsden. "It hit the national spotlight. We believed we were doing everything clinically we could do to prevent its spread. We were able to quickly confine it to the babies that had it on first inspection. But it took some effort and it was a challenge in terms of the media spotlight focused on us when we were trying to handle something from a clinical perspective.
"The incident illustrated that it is nonsense for anyone to say that we've got a system in place whereby HAI couldn't happen here at L&D. The L&D has implemented an approach to patient safety over the past five or six years that I think is second to none but an incident could happen here at any time, be it infection, a drug error, a pressure sore, a fall or a failure to rescue a deteriorating patient. Such incidents are happening here too often. Unless we can recognise that even in the best hospitals, there is a risk of patients being harmed by the system in that hospital, then we won't take it seriously."
"Patients are now screened prior to entering hospital to determine if they have MRSA or C. difficile."
The core of Luton & Dunstable Hospital's approach to the prevention of HAIs has included:
building more individual rooms for patients
a new ward designed with infection control in mind, with a higher ratio of hygiene facilities and single en-suite rooms
increased numbers of cleaning staff
barrier and cohort nursing to deal with infection
deep cleaning using cleaning agents such as chlor-clean
staff training programmes in infection control.
Targets, screening and funding
Boyce believes that while cleaning is part of the solution, there needs to be serious discussion about bed occupancy rates, isolation units and screening. "I think we also need to be talking about how the HAI rates appear to be peaking and are dropping in some places," she says. "We need to discuss what is going right and how to reduce the worry for people going into hospital. Polls show that more people are worried about catching HAIs when going in to NHS facilities. We need to focus on how we can improve the patient experience."
Government targets are an example of what has worked for reducing HAI incidence. Targets set a few years ago have prompted acute trusts to make an impact and to address HAIs as a serious problem. Medics point out that before the targets were introduced, the chief executives just ignored the issue. But since the targets were implemented they can't ignore it because they are criticised.
Screening has also made a massive impact. Patients are now screened prior to entering hospital to determine if they have MRSA or C. difficile. This allows healthcare workers to either isolate the patient or to treat them prior to admission.
In terms of what more can be done to reduce HAI incidence rates, Boyce believes funding is an area which needs improvement. "There is only so much the government can do," she explains.
"The government can make certain recommendations but, at the end of the day, if you don't wash your hands, then you don't wash your hands. That is frustrating for many of policy makers and is something the NHS could definitely promote more. The issue of HAIs has gained a high profile and many scientists in this area have a conflicting attitude towards media coverage. They detest it in some ways because it is addressing the wrong issue, focusing on cleaning. At the same time, however, it has brought attention to HAIs, which in turn has drawn government action. As a result, this has increased funding for the issue."
"The issue of HAIs has gained a high profile and many scientists in this area have a conflicting attitude towards media coverage."
Government targets and quotas have been largely confined to MRSA and C. difficile but the next phase from the Darzi review will include setting locally determined targets and measures that will be agreed with primary care trusts. "The priorities will be locally generated and I think that is the right approach," says Ramsden. "We want to concentrate on "no avoidable death – no avoidable harm" and get the primary care trusts to work with us and challenge us to do better on that broader range of indicators, not just infections."
In terms of what further measures healthcare centres and workers can take to control HAIs, Ramsden believes it is a matter of mindset. "Every individual has a role to play in giving patient safety the highest priority," he explains.
"Targets, business of the ward and distraction from important tasks are all things that will interfere with patient safety. Our whole ambition in this hospital is to have a culture where every individual member of staff has patient safety as the highest priority."
Until there can be visible leadership in wards and departments doing walkabouts and inspections that are focused on patient safety, then hospitals will not have succeeded in saying it is the highest priority. It is not just a matter of saying it, but also proving it. Patient safety must be made everyone's highest priority.