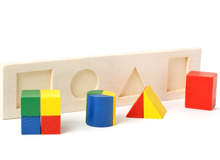 Matching patients to the right care is perhaps the most crucial factor in patient safety. For this reason the World Health Organisation has made improving patient identification processes a top priority, as have the UK's National Patient Safety Agency (NPSA) and healthcare authorities in the US. Mistakes occur too frequently and can put patients at risk.
Valentina Lichtner of the Centre for Human Computer Interaction (HCI) Design at City University London, who made patient identification the subject of her PhD, has described the patient identification process as "a matter of context-dependent, suitably constrained guesswork". She believes that everyone concerned in the delivery of care must help to eradicate mistakes.
"There is definitely a problem," she explains. "It is surprising how frequent cases of patient mismatching are, and we have to remember that many cases are not reported. Patient identification failures can lead to safety hazards, and there is a range of problems, from sending babies home with the wrong parents, or wrong information in the records leading to surgeries being performed on the wrong patients."
Mismatches often happen when the wrong information is put into the records, so an error is only detected when that information is accessed, which may be a long time after the mistake was made. Errors can stay hidden in the system.
In her research, Lichtner has come across many cases of errors in patient identification, including one patient who returned to hospital a few weeks after initial consultation to be told that his record showed him as having hepatitis B, although he had never been tested for it. Such examples clearly show how incorrect information entered into the record only comes to light later, in this case because the patient was in a serious condition and needed treatment.
"Computerised systems have the potential to improve safety, but may create new kinds of errors."
The issue of correctly identifying people cuts across many industries, and technology vendors have been keen to spot the opportunity in applications like airport security as well as in healthcare. They sense that the same systems capability can address the problem in almost any setting, and their development efforts have forged ahead.
How well do you really know your competitors?
Access the most comprehensive Company Profiles on the market, powered by GlobalData. Save hours of research. Gain competitive edge.
Company Profile – free sample
Thank you!
Your download email will arrive shortly
Not ready to buy yet? Download a free sample
We are confident about the unique quality of our Company Profiles. However, we want you to make the most beneficial decision for your business, so we offer a free sample that you can download by submitting the below form
By GlobalData
Barcoding on wristbands, use of radio frequency identification (RFID) tags and, more recently, biometric identification systems are among the much vaunted tools on the market, but some analysts looking at technology in the healthcare setting believe there is only so much that IT can deliver.
The use of technology
Some auto-identification technologies have become established tools for matching patients to information in certain processes in the healthcare sector, and barcoding is regarded as a highly successful method for tracking lab tests and blood samples. Similarly, RFID tags have performed well in some environments, including the tagging of babies in US maternity wards to improve security and reduce the risk of newborns being taken from the ward.
In other clinical contexts, however, these technologies have shown there can be shortcomings. Furthermore, technology can never guarantee an error-proof system. Barcoding, for instance, has failed to eliminate mix-ups in patient identification. More hospitals are implementing barcoding systems, yet errors still occur, as highlighted in research by Clement McDonald in 2006. McDonald noted the case of a diabetic patient admitted to a teaching hospital who was mistakenly given the barcoded wristband of another patient admitted at the same time.
A laboratory result showing the diabetic patient's severe hyperglycemia was entered into the other patient's electronic medical record, resulting in the latter patient seeming to have very high blood glucose levels and nearly being administered a potentially fatal dose of insulin.
The conclusion is that computerised systems may well have the potential to improve safety, but may also create new kinds of errors. RFID has other limitations and needs to be carefully managed. For instance, it raises the issue of tracking patients around the hospital, which they may not welcome.
"There is the social impact of new technology in hospitals to consider," Lichtner says. "You need to think of the amount of work created for people who are not normally involved in processes like data entry. There is also the issue of patient tracking, and considerations such as turning the technology off in the rest area or the bathrooms.
In airport security applications the spotlight is turning to biometrics, where identification is based on physical characteristics – often a fingerprint or a retinal scan – but should the healthcare sector be just as excited about the capability of this technology?
Lichtner explains: "The system uses probabilistic matching, which means setting a threshold for accuracy, so you can get false positives and false negatives. Someone has to make the decision about that threshold. Also, you would need a database of biometric information. If that were hacked or had a problem it would be very difficult to correct, and a person would then have to find another way to demonstrate who they are.
"There are many opportunities where technology can help greatly in the healthcare sector but it is important that it is well designed and that it enables staff to detect error if it occurs."
Targeted technology spend
As the healthcare sector relies ever more heavily on electronic records and telecare becomes an increasingly realistic option, the technology that could potentially deliver the greatest benefit is not a tag or a barcode but a front-end system. Accurately entering and managing the data in the system is crucial to eliminating future errors.
The task of ensuring the correct records are accessed is not as straight-forward as it may seem. Patients may share similar details, so name and date of birth may not be the only criteria to take into account. More complex searches require a clear and simple, yet detailed view of the data, which many interfaces currently in use in the UK cannot provide.
"The task of ensuring the correct records are accessed is not as straight-forward as it may seem."
"Some of the user interfaces I have seen are disgraceful," says Lichtner. "System design can certainly improve that, and it is particularly important as research shows that people are more likely to believe information from a computer than from another person."
She points out that system developers are working to improve interfaces, highlighting Microsoft's patient banners that form part of its common user interface (CUI). The patient banner is an area of the clinical user interface that displays demographic information for each patient record. Users can quickly access the data they need to correctly identify the patient and access the right record.
Even when new technology is shown to reduce the number of errors in the process, there are dangers in relying too heavily on any automated system. Patient identification still relies on people in the information loop, particularly at the point of data entry where most errors begin their journey through the system.
Lichtner notes that some of the success attributed to new technology is often due to some extent to the fact that installing a new system focuses the minds of the people using it. "Studies show that when new technology is installed the number of errors decreases, but a systematic review of the data suggests that the new technology makes people more aware of the procedures for patient identification, so they are more careful," she explains. "New technology and new processes may be introduced, but they must be used every time."
NPSA guidance
The UK National Patient Safety Agency has issued guidance for all NHS organisations in England and Wales, stating that by 18th September 2009 the following measures should be adopted:
Use the NHS Number as the national patient identifier; or the NHS Number as the national patient identifier in conjunction with a local hospital numbering system.
Use the NHS Number and its barcoded equivalent in/on all correspondence, notes, patient wristbands and patient care systems to support accuracy in identifying patients and linking records.
Put processes in place to ensure that patients can know their own NHS Number and are encouraged to make a note of it.
Primary care organisations that have stopped issuing medical record cards should reinstate this practice and use it as a means of informing patients about their NHS Number and encouraging them to use it where appropriate.
Patient identification errors
Over the 12 month period February 2006 to January 2007, the NPSA received 24,382 reports of patients being mismatched to their care.
It is estimated that over 2,900 of these errors related to wristbands and their use.
While many errors result in little or no harm, they can cause distress for patients and staff, and in rare cases can lead to lasting harm, such as chronic pain, undiagnosed cancers, blindness and death.
UK watchdog The Healthcare Commission found that in the 14-month period from November 2006 to December 2007, there were 329 cases in which mistakes had been made in ordering X-rays and scans, with around a third involving the wrong patient receiving X-rays.
Power to the people
The key to reducing identification errors is in the hands of the people who register and treat patients. Lichtner believes that the way to help prevent or detect mistakes is to make patient identification a more conscious process.
"Errors are detected when patients are better known to clinicians, who then have a better understanding of the information that is on a patient's wristband," she says. "Technology can help with workflow, but the most important thing is to know patients better. There is a lot of communication about patients that cannot be computerised.
"Technology can help with workflow, but the most important thing is to know patients better."
"There are potential dangers with new technology, particularly if people rely on it and forget about its social impact. We must ensure that clinicians know their patients so that they can detect errors. And that even if a patient is well known staff still follow identification procedures."
In our daily lives recognition is an unconscious process, and things are no different in the healthcare setting. Bringing patient identification to the front of people's minds is a matter of process rather than new technology.
Lichtner points to the 2006 study on the use of a simple technique at St Francis Hospital & Health Centre in Poughkeepsie, New York, where staff were asked to check patient ID bands against the patient census to identify patients with inaccurate information on their wristbands.
To one wristband was added the name "Hippocrates" and the game for the staff was to find that wristband. The "Helping Hippocrates" study showed that this simple measure reduced patient identification errors from over 8% to a sustained zero.
"Patient identification" Lichtner says, "is a complex issue and we cannot just simplify it in order to make a technology fit." The clear message is that improving patient identification means investing in people and processes, not just new IT tools.